Today I thought I would do a quick post with some random thoughts, places that you can follow me, and ways to find things I have shared recently. I am also sharing a few books I have read this year and a fun way you all can keep up with what I am reading.
I am trying to share more random everyday type pictures on Instagram, so if you are on Instagram and would like to see more of my everyday life, be sure to follow me.
I also have a Facebook page where I share links, things I am cooking, random thoughts, and everyday life stuff. Many of you already follow me on Facebook. However, Facebook does not always show everyone the pages they follow in their feed. If you want to see my updates more often in your feed try to like, comment, or share them when you do see them. That should help you see them more often. Thanks!
The best way to stay up to date with what I am sharing is to subscribe to my email updates. It is also a great way to get my free Kitchen Tips ebook. I am not sure how long I will offer that ebook free to subscribers, so if do not already get my updates be sure to sign up and get your free ebook.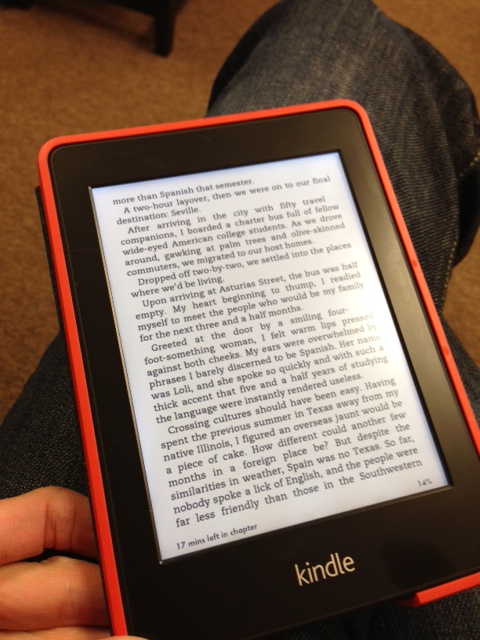 I love to read. And I love to encourage my kids to read. One of my goals this year is to keep better track of the books I read. I was having trouble keeping track of the notebook I was writing my list on, so I decided to make a page here on my site. I hope to update the page monthly, but since I stick to mainly food topics here I am not sure I will post on my main site every time I update the book page. So if you are interested in what I am reading you might want to bookmark the page. For now I just listed the books I read, but I might add reviews later on if that is something people are interested in.
This year I also challenged my two younger kids to read a book a week. And it is actually more of a requirement than a challenge. In order to do things, like play the wii or computer games, they have to read a book a week. If they have time to play games, they have time to read. Doing one earns them the privilege of doing the other. If enough of you are interested in what my kids are reading, I will add their lists to the page as well. So let me know your thoughts on that. I would be glad to add their lists to my page also.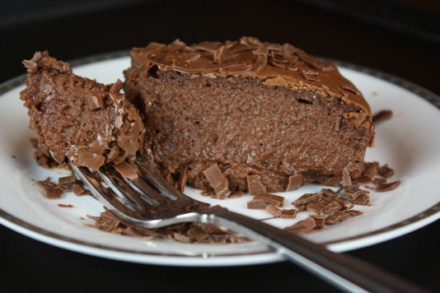 My son requested chocolate cheesecake for his birthday this week. Chocolate cheesecake is one of my all time favorite desserts, so of course I did not mind making one for his birthday. Every time I make a cheesecake I get comments about the fact that my cheesecakes don't have a large crack in them like most homemade cheesecakes. Which always reminds me of the post I did a few years ago on tips for baking the best homemade cheesecakes. It really is possible to get a delicious and beautiful cheesecake at home.
Many of you know that I have a gluten free section of my website. It is where I share gluten free recipes, kitchen tips, and ways to make the gluten free life easier. If you are gluten free and don't follow that section of my site be sure to check it out. And if you know someone that is gluten free, feel free to share my site with them. Gluten free living can be challenging and I love sharing quick and easy gluten free recipes and ideas with others. I also just started co-hosting Gluten Free Wednesdays which is a great way to find new gluten free recipes.
I recently shared a great recipe for cookies over at The Happy Housewife. They are so quick and easy to make and can be made gluten free as well.
Enough random thoughts for today. Tomorrow I will be back to recipes and will be sharing a delicious new homemade pizza idea perfect for Friday night pizza or any night of the week.