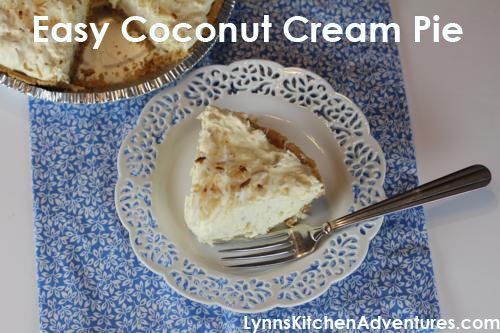 Did you know that today is Pi-Day. Yes, it is 3.14 day. Also known as 3-14 or March 14th. Last year I shared several of my favorite pies for Pi-Day, which are all still favorites. Today I wanted to be sure to share a new pie recipe for pie day.
I thought I would share a quick and easy coconut pie recipe that I have been making for years. Now, really this pie is perfect for any day, but if you have a math lover in your family or want to make a fun treat for your kids today, this is perfect.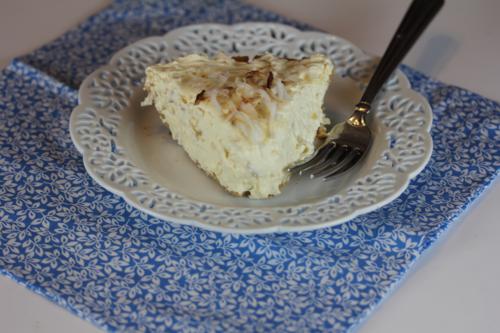 Quick and Easy Coconut Cream Pie
1 ½ cups milk
½ teaspoon coconut extract
1 (3.4 ounce) instant vanilla pudding mix
1 (8 ounce) cream cheese, softened
1 cup coconut, toasted
8 ounce of frozen whipped topping, thawed
2 graham cracker crusts
In a bowl whisk the milk, extract, and pudding for 2 minutes.
Let stand for about 2 minutes, or until slightly thickened.
In a large bowl, beat cream cheese.
Stir in pudding and mix well.
Fold in coconut and whipped topping.
Spread into crusts. Sprinkle with more coconut if desired.
Refrigerate for several hours before serving.
Adapted from Taste Of Home