Sour Cream Blueberry Pancakes are the perfect breakfast to make with fresh or frozen blueberries!
I have been making this recipe for years. It is a favorite of my family.
It came from a 1997 Taste Of Home Magazine and I have made it so many times. My son love blueberries, so this is one of his favorite pancake for me to make.
We usually eat pancakes at least once a week, so we like variety in our pancakes. This recipe is a little different because it has sour cream in it. The sour cream helps give it a really nice texture and a also richer flavor than a regular pancake.
You can also use other fruit in this recipe. I have made them with raspberries and peaches and they turned out delicious.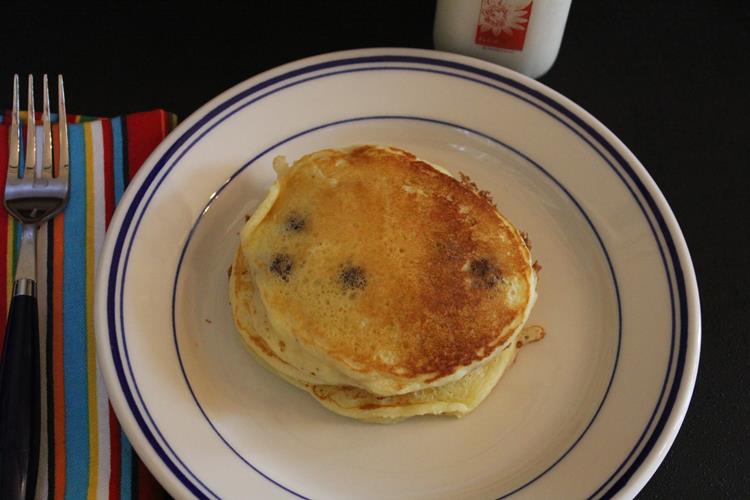 Sour Cream Blueberry Pancakes
2 cups all-purpose flour
1/4 cup sugar
4 teaspoons baking powder
1/2 teaspoon salt
2 eggs
1-1/2 cups milk
1 cup (8 ounces) sour cream
1/3 cup butter, melted
1 cup fresh or frozen blueberries
In a large bowl, combine the flour, sugar, baking powder and salt. Set aside.
In another bowl combine the eggs, milk, sour cream and butter.
Stir wet ingredients dry ingredients just until moistened. Fold in blueberries.
Pour batter by 1/4 cupful onto a greased hot griddle and cook. Serve with butter and syrup and enjoy!