I recently saw a recipe for hot smoked salmon quesadillas. I love salmon. I am from the Pacific Northwest after all, so I loved the idea of a salmon quesadillas
I did not have everything that the recipe called for, so I had to adapt it quite a bit, but I ended up with a new quesadilla that my whole family loved.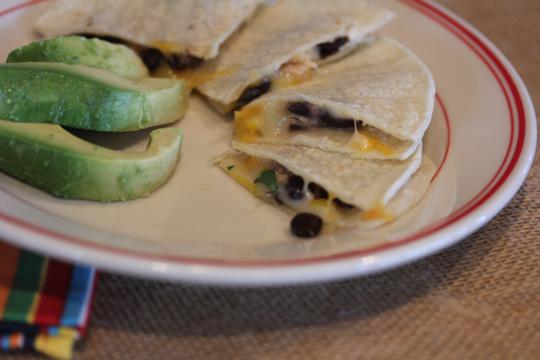 This is the perfect meal for a hot summer day. It is light, but filling. It is can be cooked on the stove top, electric skillet, or the grill, so it is great for those days where you do not want to heat up the oven.
These will be on the menu plan often this summer. I love how easy these are.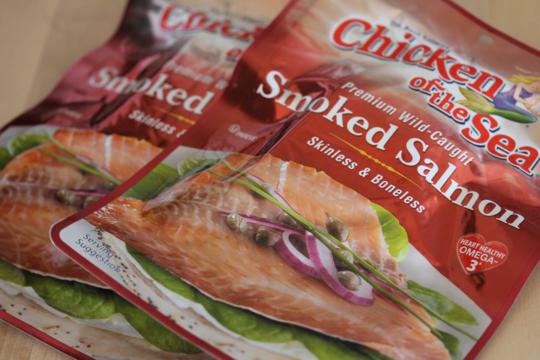 Spicy Smoked Salmon Quesdillas
1 tablespoons lime juice

1/4 cup chopped cilantro

1 cup frozen corn

1- 15 ounce can black beans, rinsed and drained

6 ounces smoked salmon- I like the smoked salmon in the pouches like the ones pictured above for this. 

2 cups pepper jack cheese- You can also use colby jack if you do not want the spicy part or use half pepper jack and half cheddar.

8- 10 corn tortillas
Combine all ingredients, except tortillas.

Divide the salmon mixture between five tortillas. Top with remaining tortillas.

Cook for 3-4 minutes per side on a hot skillet, pan, or grill.

Serve with avocado and salsa.