Tuna burgers are a delicious inexpensive meal using basic pantry ingredients!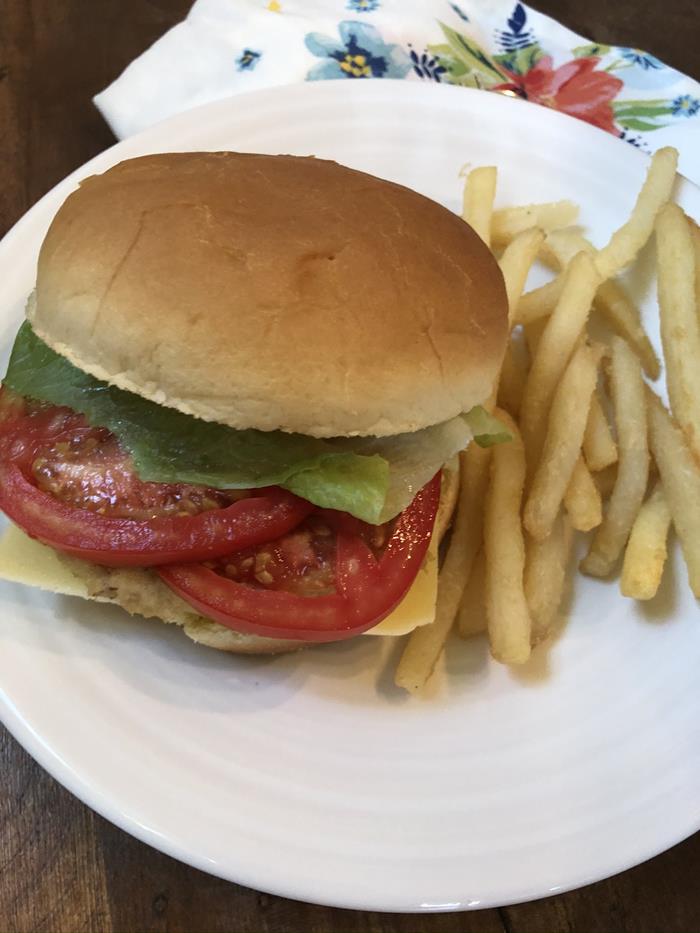 I first shared my recipe for tuna burgers back in June 2008. That was only a few months after I started blogging.
The recipe post had no pictures. I simply gave a short explanation and then the recipe. Oh, how blogging has changed since 2008.
Pictures are now not only a must they are often perfectly staged and edited.
The days of a few short sentences explaining the recipe are also gone. Long detailed explanations, stories, and explaining basic food facts are the current trend in online food writing.
I cringe when I look at some of my old recipes. What was I thinking when I shared a recipe without a picture… However, I do miss the days where we shared a simple recipe with little or no explanation.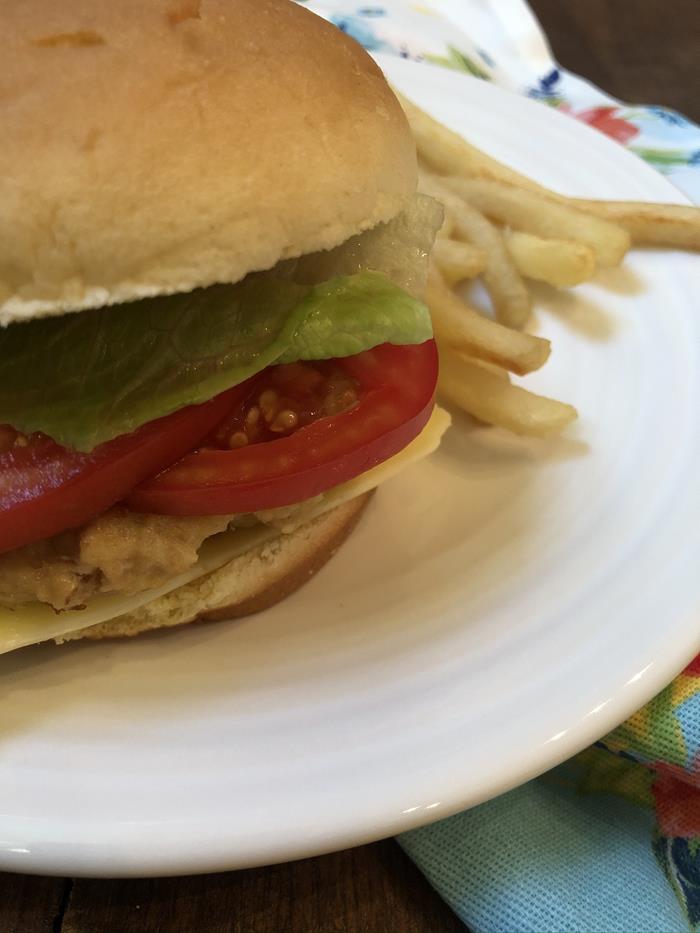 Today I am kind of going back to old school recipe blogging with this one.
I am sharing a picture, but tuna burgers don't photograph well. I think I know why I might not have shared a picture back in 2008.
There also isn't a lot to say about tuna burgers. They contain tuna and a few other basic ingredients. They are an easy inexpensive dinner to make using ingredients that most of us keep on hand.
Tuna burgers seem to be one of those recipes that have been forgotten about. Not many people make them anymore. My family however loves them.
I think tuna burgers need to make a comeback. When things got crazy back in March of this year, tuna was one of the ingredients that I kept on hand.
It is an inexpensive protein that lasts for a long time. When I know that I can't make it to the grocery store for a while tuna is always on the list of things for me to stock up on.
Don't overlook that can or pouch of tuna in the back of your cupboard.
Tuna can be eaten as is straight from the can or pouch, but it can also be used for tuna sandwiches, homemade tuna helper, tuna melts, tuna melt quesadillas, and these tuna burgers.
If you need a quick and easy dinner for this week give this tuna burger recipe a try!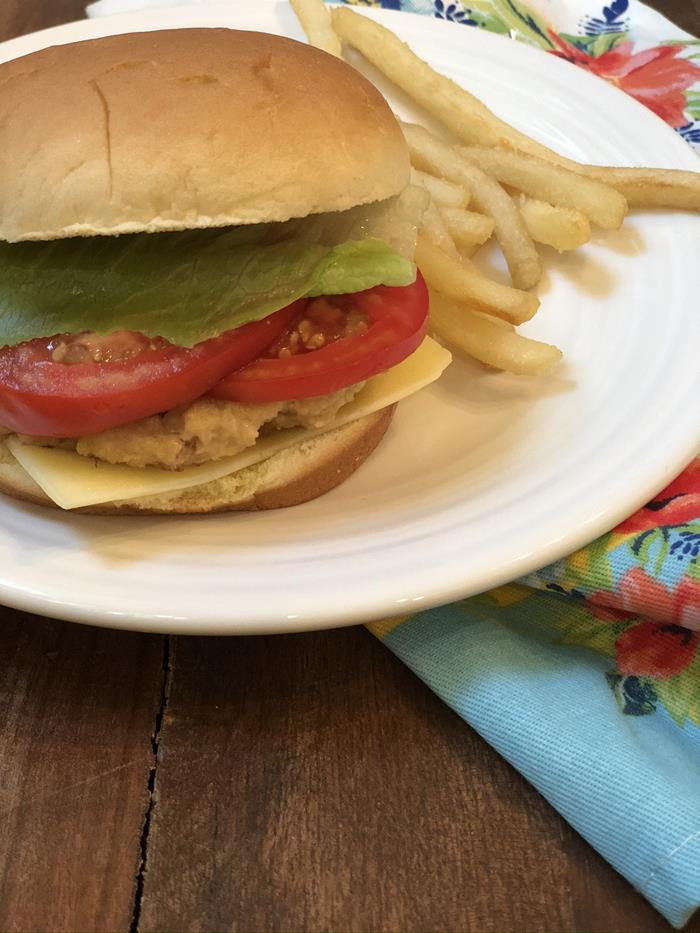 Yield: 4 burgers
Tuna Burgers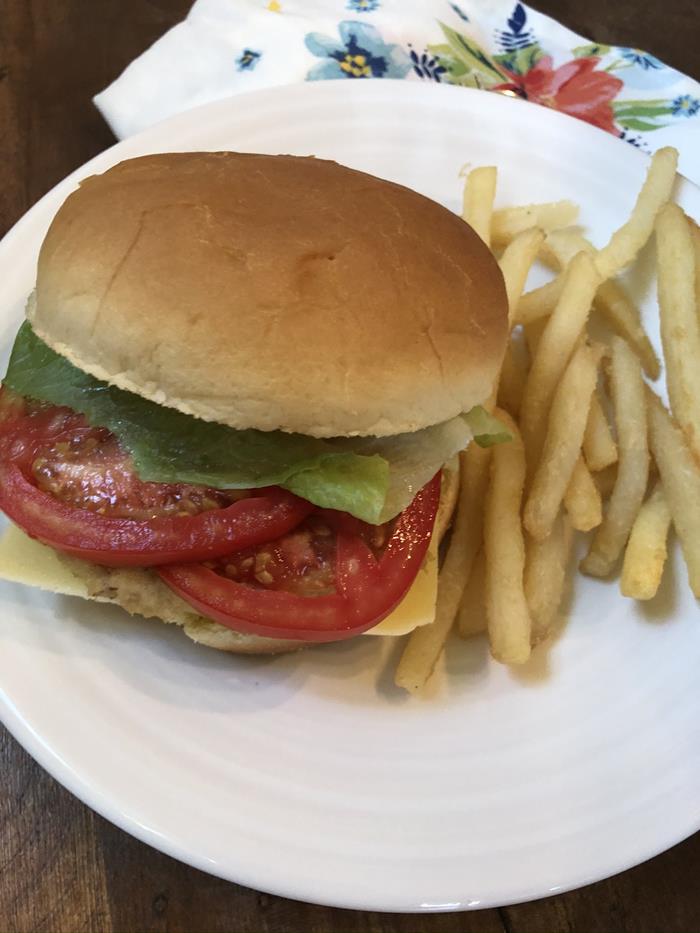 Tuna burgers are an easy inexpensive dinner!
Ingredients
1 egg, lightly beaten
1/3 cup bread crumbs, gluten free bread crumbs work fine
1/4 cup mayonnaise
2 teaspoons Worcestershire sauce
1/2 teaspoon onion powder
1/2 teaspoon garlic powder
1 pouch (6.4 ounces) of tuna, canned tuna that has been drained works too
2 tablespoons oil
buns, lettuce, tomato, etc. for serving
Instructions
In a bowl combine egg, bread crumbs, mayonnaise, Worcestershire sauce, and onion and garlic powder.
Shape mixture into four patties.
Heat oil in a skillet or pan.
Cook patties 4-5 minutes per side or until lightly browned.
Originally posted in June 2008. Updated September 2020.