A bowl of Turkey Chili with a side of cornbread is the perfect meal for a fall or winter day.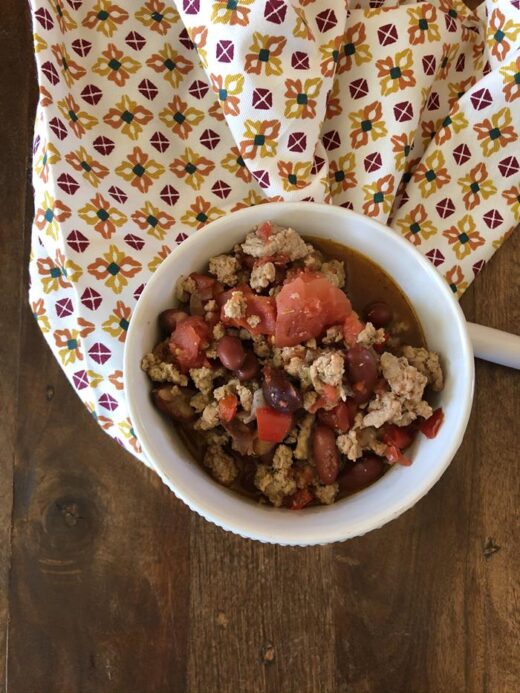 Chili is one of my favorite dinners to make during the fall and winter. It is a meal that my whole family enjoys. No one complains when chili is on the menu plan.
One of the things that I love about chili is that it is easy to change up. I can easily vary the meat and the beans to give it a whole different flavor.
One of our favorite chili recipes to make is my chili without beans made with part ground beef and part venison.
This Turkey Chili recipe that I am sharing today is totally different than my no beans chili, but it is quickly becoming a favorite at our house.
The ground turkey makes it slightly leaner than ground beef. It also gives it a totally different flavor.
And unlike my chili without beans this turkey chili has plenty of beans in it.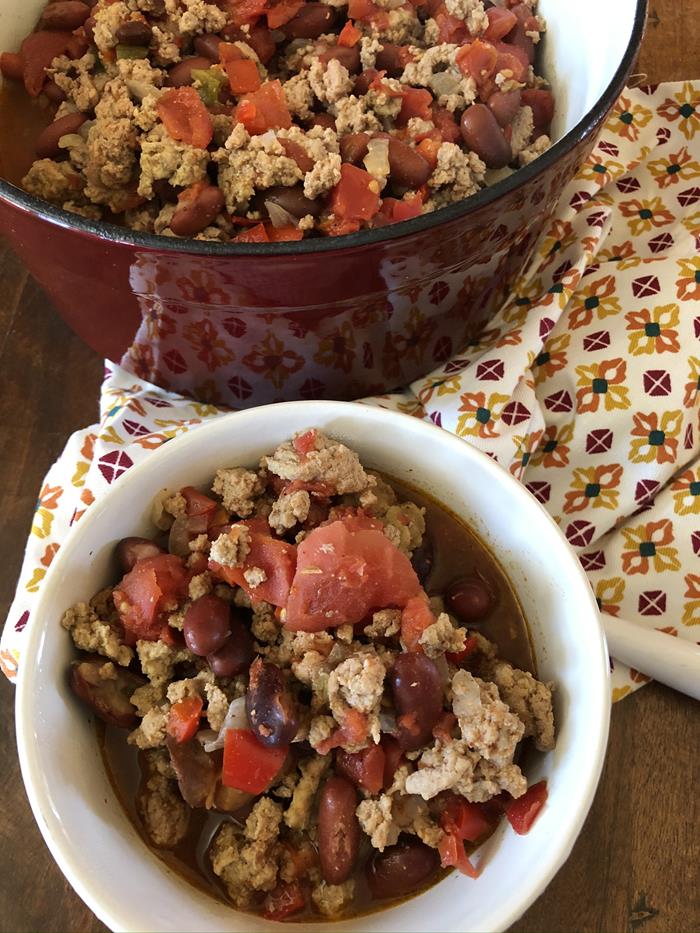 What Kind Of Beans Do You Use In Chili
Most chili recipes, like this turkey chili, contain kidney beans. But you can easily vary the beans with what you have on hand or with what you enjoy.
Chili beans and black beans would both work well in place of kidney beans in this recipe.
White beans usually go with a white chicken chili, but if that is all you have you can use them in just about any chili recipe.
Will it be authentic? No. But the best thing about chili is that you can make it your own way.
Can You Freeze Chili
Yes! Chili freezes great. You can serve it in dinner sized portions or in small single sized lunch portions.
Cook it as directed. Let it cool completely and freeze.
What To Serve With Turkey Chili
Southern Living's Cornbread Recipe – You can't go wrong with a cornbread recipe from Southern Living Magazine.
Cornbread Cookies – These are a fun way to change up your basic cornbread. Kids love them!
My favorite gluten free cornbread mix that you can also make dairy free.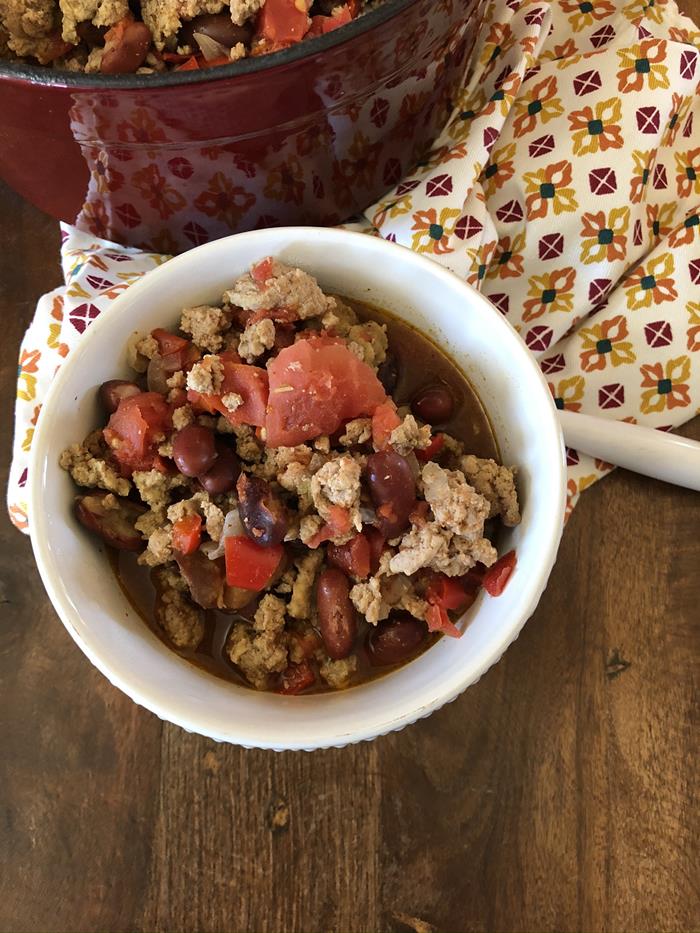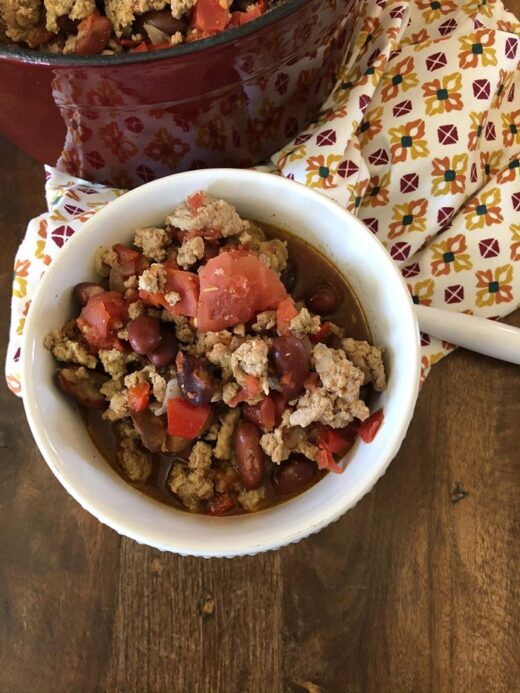 Yield: 8 servings
Turkey Chili
Turkey Chili is an easy and delicious dinner. It is full of flavor. Make ahead and freezer friendly.
Ingredients
1 tablespoon oil
2 pounds lean ground turkey
1 onion, diced
1 clove garlic, minced
1 red or green pepper, diced
1 tablespoon chili powder
2 teaspoons ground cumin
2- 15 ounce cans kidney beans, rinsed and drained
1- 14.5 ounce can diced tomatoes
1- 10 can Rotel tomatoes
1 - 14 ounce can chicken broth
salt and pepper to taste
Instructions
In a large pan heat oil.
Add turkey, onion, and bell pepper. Cook until the turkey is browned and the onion and pepper is tender.
Add garlic and cook for about 1 more minute.
Add remaining ingredients.
Cook on medium low for 20 minutes. Stirring occasionally.
Serve with shredded cheese, sour cream, etc.