Make serving potatoes for dinner easy with this list of slow cooker potato recipes!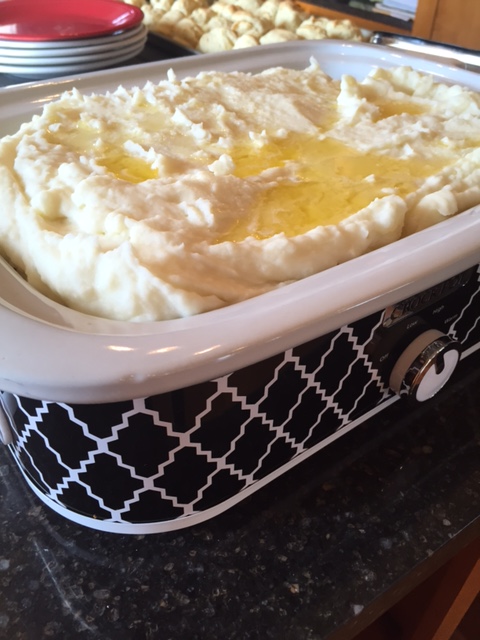 Potatoes are a classic side dish to just about any meal. They make so many meals better.
Potatoes go with roast, ham, turkey, oven baked chicken, meatloaf, and more.
Potatoes often take quite a bit of time to prepare and cook, so how can you make your side dish of potatoes easy to make? Cook them in the slow cooker!
Cooking Potatoes In A Slow Cooker
Cooking potatoes in the slow cooker doesn't really save you cooking time, but it saves you time while you cook the main part of the meal.
Cooking them in the slow cooker allows you to make them ahead. You do all the main work before hand so that the potatoes are ready when the main part of the meal is ready.
Have you every had your potatoes boil over and make a huge mess on your stove top?
Or have you ever ran out of room in your oven for baked potatoes?
Those are the exact reasons why you should cook your potatoes in the slow cooker.
Five Easy Slow Cooker Potato Recipes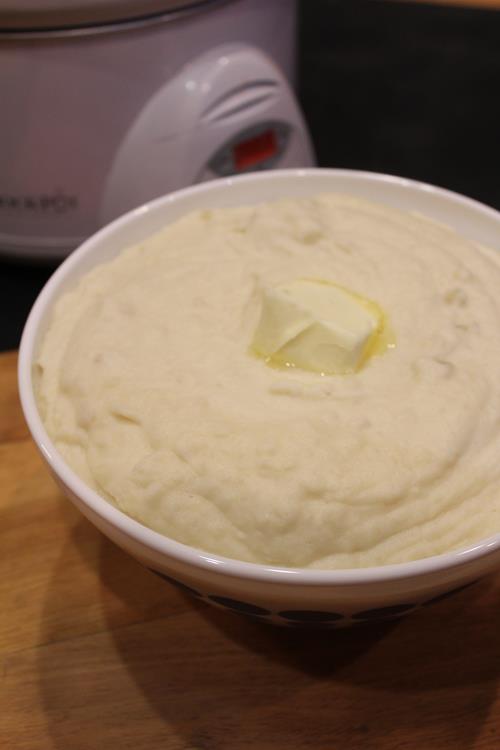 Crock pot mashed potatoes is my favorite way to cook mashed potatoes during the holidays. I can start the potatoes early in the day and they cook while I do other things.
An hour or so before the meal I mash them and leave them on warm while I focus on finishing the rest of the meal.
It makes holiday mashed potatoes so easy!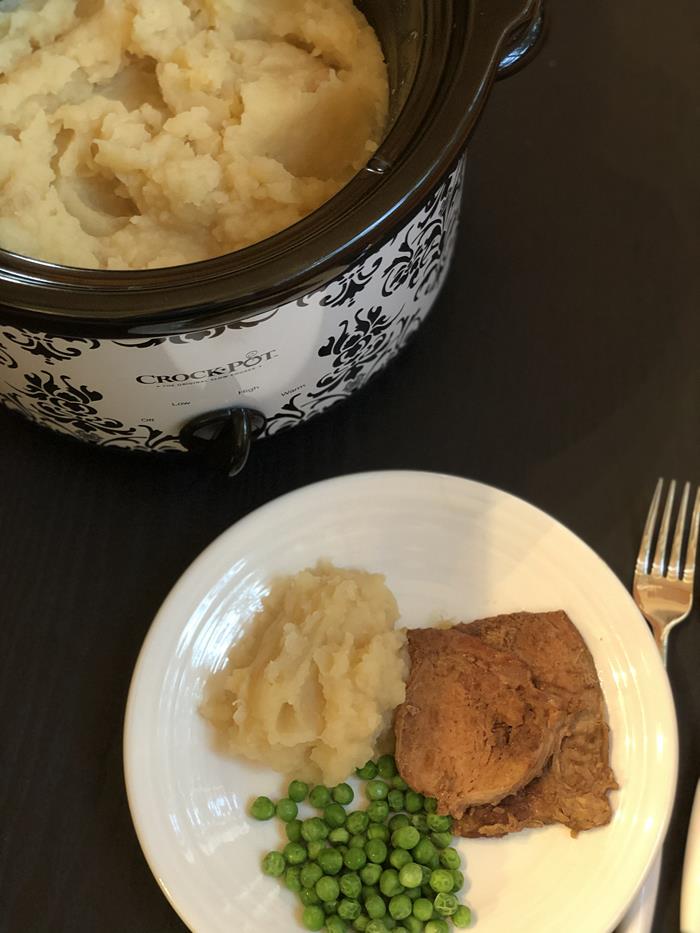 If someone in your family eats dairy free these slow cooker dairy free mashed potatoes are a must make. They are easy to make and are dairy free.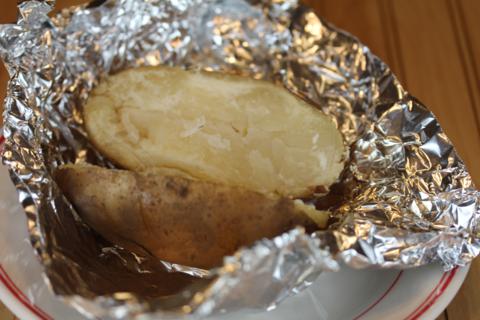 Did you know that you can make your baked potatoes in the slow cooker?
It is so easy to make crock pot baked potatoes. You can load up your slow cooker and save space in your oven. This is an old recipe, but I still make them the same way.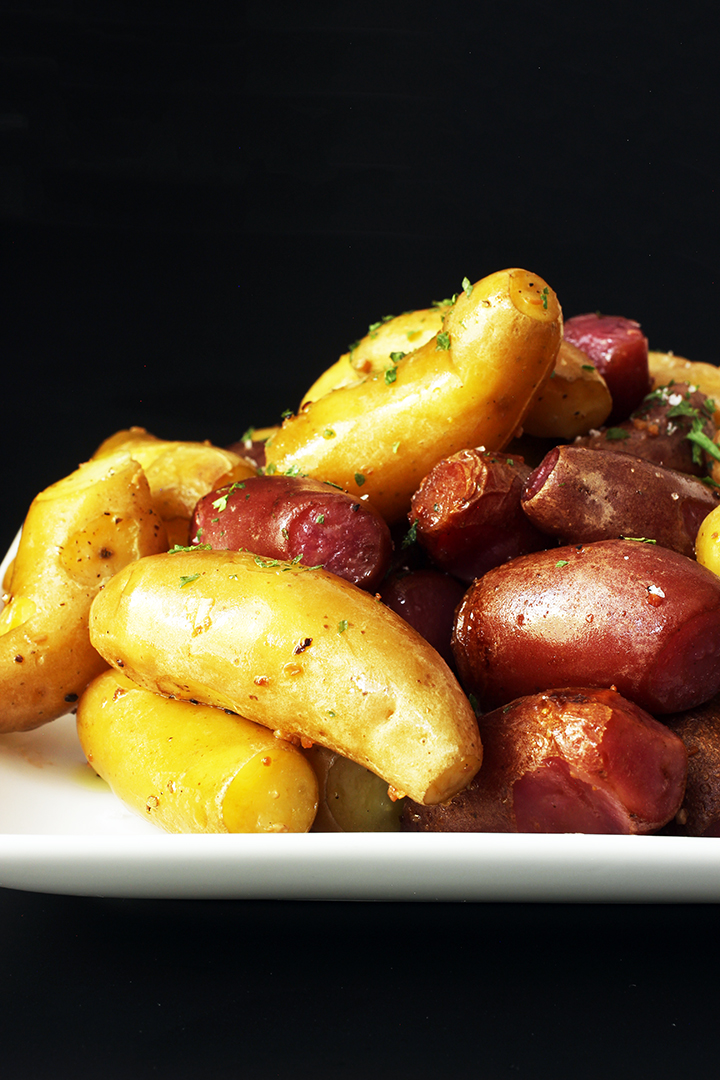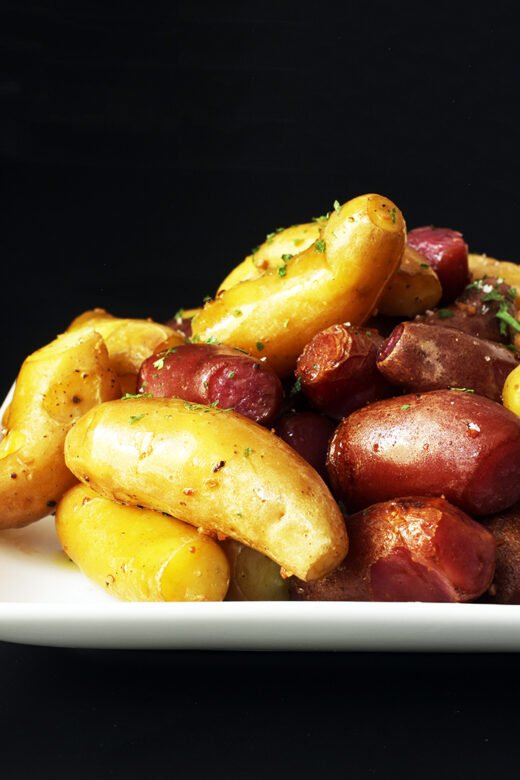 My friend Jessica recently shared her recipe for slow cooker garlic potatoes. They look so good! They would be a great side dish to a ham dinner.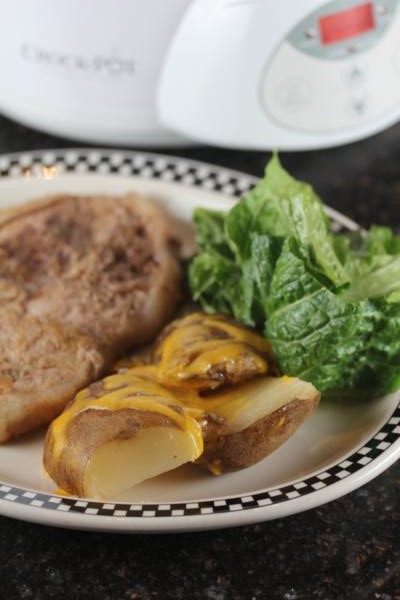 Cheese makes everything better. Right? These cheesy crock pot potatoes take a basic potato and make it better with cheese.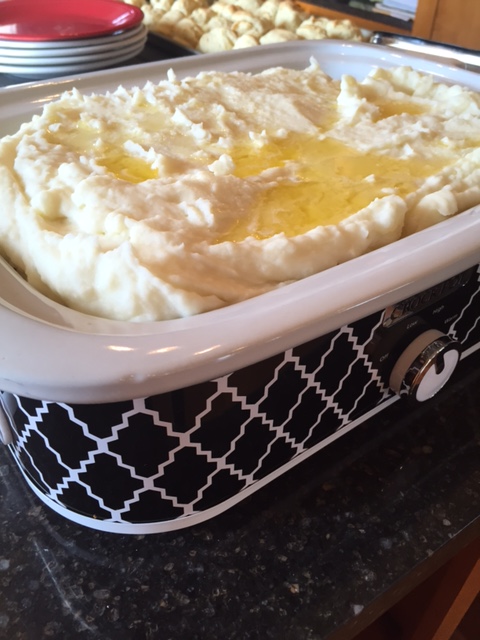 This is not a recipe but my casserole crock pot is my favorite crock pot to use for cooking potatoes. I also love it for other things like slow cooked beef and beans and slow cooked Mexican pork chops.