Today's Ask the Readers question comes from me. I am hoping some of you can help me.
I keep hearing and reading about the Instant Pot. For those that don't know it is basically an electric pressure cooker that does a lot more than just pressure cook. It is a pressure cooker, slow cooker, rice cooker, steamer, and more. It seems to do it all in one small appliance.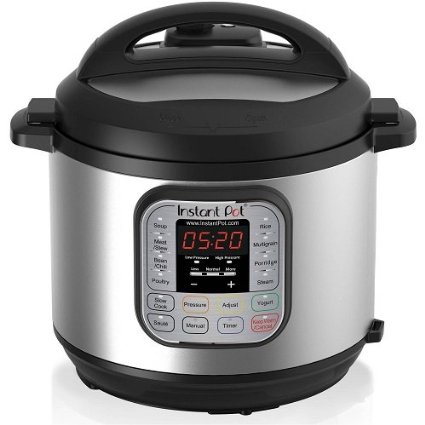 I am kind of fascinated by the concept of the Instant Pot.
My mom used an old stove top version of a pressure cooker for years. Growing up a lot of the meat, stews, and other meals we ate were cooked in a pressure cooker. My mom loved how quick it cooked the food and how tender the food was when it came out.
About five years ago I bought an electric pressure cooker. My sister had one and loved it. She convinced me to give it a try. I really liked it and used it a lot when I first got it. It works great for cooking dried beans, stews, roast, and other things, but all it does it pressure cook and I don't often think to use it. So most of the time it sits in the back of my cupboard unused.
Not only that it is an older model from back when electric pressure cookers were first taking off in popularity, so it is pretty basic. This is why the Instant Pot sounds interesting to me. It does more than pressure cooks. Yes, the pressure cooking feature would be the main reason for buying it, but I love that it also does more than pressure cook.
Do any of you have an Instant Pot? Tell me why you love it? Or don't love it? Are they worth buying? In other words do I need one?