I thought it would be fun to talk about gardening today.
So far this year has been a great year for gardening for us. I think it is our best garden yet, but we will have to see if that continues. Oklahoma summers are not always kind to gardens.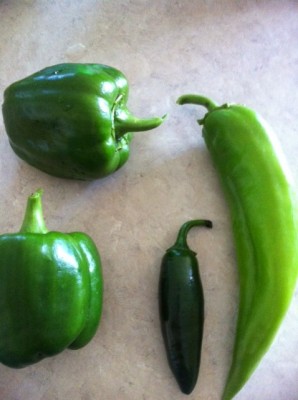 We have already picked several different kinds of peppers and I have a lot more that will be ready soon. We have a lot of green tomatoes and we can't wait for them to start ripening. And like I mentioned earlier this week, we are also getting a ton of zucchini. It is actually quite early for us to be picking peppers and zucchini, but we have had a very warm spring.
And we are having the best blueberry year that we have had. This picture was taken a few weeks ago, before the blueberries had ripened. Right now we are having to pick blueberries every day or two just to keep up with them.
We have been eating a lot of them fresh, but I am also putting quite a few away in the freezer to use this fall and winter when blueberry season is long over.
Now, I would love to hear what is growing in your garden? What fun and delicious things have you planted this year?