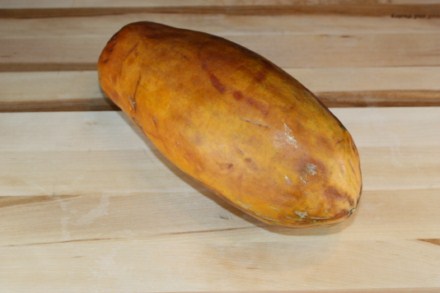 I found this a few weeks ago in our small town grocery store. Now, this grocery store is pretty basic and does not usually carry things that are unusual or not popular, so I was very surprised to find this there.
Here is it next to a banana, so that you can see the size of it.
Do you know what it is?