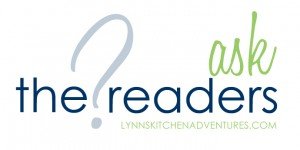 They just don't make appliances like they used to do they?
And yes I feel like my grandmother or mother when I say that. I guess you know you are getting old when you start saying things like they don't make things like they used to.
But really what is it with modern appliances? They don't seem to last as long as they used to. Is it just me or does it seem like the days of appliances lasting 10+ years are long gone?
When we remodeled our kitchen about two years ago I kept most of the appliances as way to save money. The main appliances were all less than five years old so it seemed like a waste to replace them.
My dishwasher was one of the ones we did not replace. At the time it was perfectly fine and I loved it. But that was two years ago. Since then we have had all kinds of issues with it.
It leaked all over my new wood floors. It stopped cleaning well. It currently doesn't run through all the cycles correctly. Then last week two of the wheels feel off the bottom basket making it a bit challenging to load and unload the dishes.
I know dishwashers are not a necessity. Growing up we did not have one. We managed just fine. I could live without a dishwasher, but I am not ready to do that. I will admit that I love the convenience of having a dishwasher. And not only having a dishwasher, but one that actually works well.
We have been having issues with our dishwasher for months and have already spent a couple hundred dollars trying to keep it working. But as soon as we fix something, something else seems to go wrong with it. We knew at some point soon it would need replaced. They wheels breaking off last week was the final straw and I am ready to go dishwasher shopping this week.
As my husband and I were discussing new dishwashers and what we wanted to look at he suggested I post an Ask the Readers question about it. I told him that I had a totally different post planned to share today, but he reminded me how helpful you all are when it comes to recommendations about what you do and don't like.
He convinced me to change my plans and do an Ask the Readers on dishwashers. Don't worry I will share the recipe I had planned tomorrow.
So let's talk dishwashers.
I have two important requirements when it comes to dishwashers. I want it to clean well and I want it to be quiet.
The first one seems pretty obvious. I think we all want our dishwashers to clean well. The second one though is an important one for me.
Our kitchen is open into our eating area and our living room. It is one large room. We spend a lot of time in this area of the house and I have some hearing issues. Nothing major, but I do have some hearing loss in one ear and background noises often really bother me. A noisy dishwasher makes it hard for me to hear anything else that is going on in the room. So, a quiet, or at least relatively quiet, dishwasher is important to me.
Here is where I am hoping you all can help.
Since I have not been dishwasher shopping in a few years what features should I look for? Are there any must haves or things that I should look for? If you have bought a dishwasher recently that you love I would love to hear about it. I am looking for recommendations about what to buy and what to avoid. What is the best dishwasher? I can't wait to hear your thoughts.