One of the most popular posts on my site this summer has been my last What's For Dinner Tonight post. I love that you all love these posts.
Readers have enjoyed my keeping it real, non staged photos, of what we have been eating.
I didn't share a What's For Dinner tonight post in July and I almost didn't share one for August. The reality is that I have been in a bit of a cooking rut.
Yes, I run multiple food websites and I am admitting that I have struggled with cooking.
Between a strange schedule this summer, some online projects that were very time-consuming, hot summer weather, and the heaviness of the world right now, I have lost motivation to cook.
However, we need to eat, so I have been cooking easy meals and have been using some shortcuts that I don't normally buy.
I know that I am not the only one that occasionally struggles with cooking, so I decided to share what we have been having for dinner the last few weeks.
These are all keeping it real, what we have been eating, non staged photos.
What's For Dinner
Breakfast for Dinner
Let's start with breakfast for dinner. It has been on the menu plan at least once a week at our house this summer. It is easy to make and everyone loves it.
I shared my favorite gluten-free buttermilk pancakes on GF Kitchen Adventures recently. It is adapted from a recipe that I have been making for years. I will share the regular version next week for my Martha Stewart cooking challenge.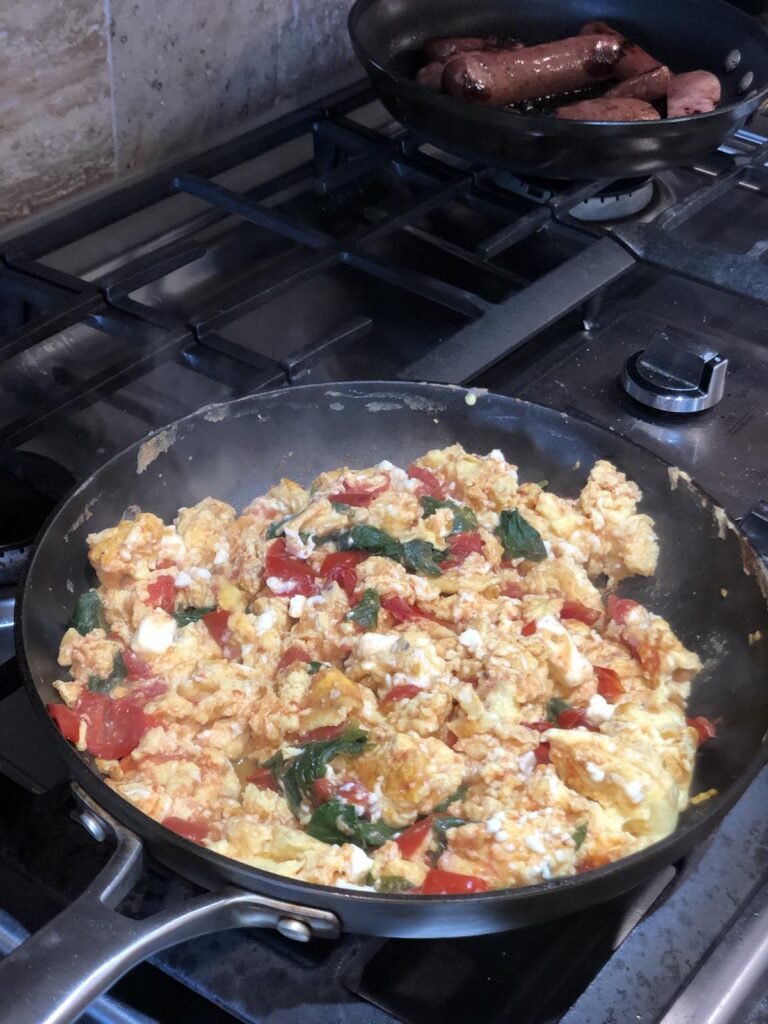 One of the breakfasts for dinner that we have been eating a lot of is Greek eggs. If I have spinach I add it. I love this for a weekend breakfast or breakfast for dinner. It is an easy one pot meal.
Sometimes I add some meat on the side and sometimes we eat just the Greek eggs.
Flourless Pizza Rolls
I shared my recipe for flourless pizza rolls a couple weeks ago. These have been on the menu plan a lot for pizza night.
They are much quicker to make than pizza and everyone loves them. And you don't have to be gluten-free to enjoy these. They also freeze well so make some for the freezer.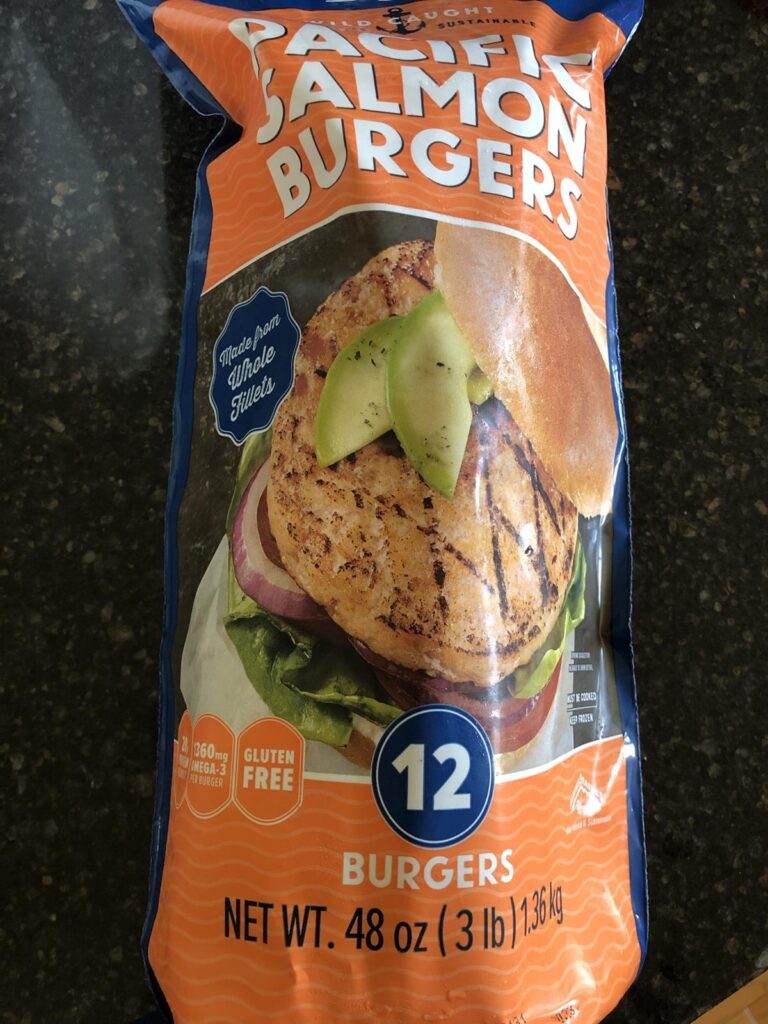 Salmon Burgers
I love salmon burgers. I have a salmon burger recipe that I love to make, but sometimes I need super quick and easy and I am willing to pay for it.
I have tried a lot of salmon burgers over the years. I found these at Costco and they are one of the best store-bought salmon burgers that I have tried. They are a new favorite to keep on hand for a quick dinner.
Feel Good Foods
My daughter and I tried these cauliflower bites recently and loved them. They are kind of like those frozen pizza rolls or pizza pockets that you can buy, but these are gluten-free.
We tried the meat and the three cheese. The three-cheese was our favorite. I am going to buy more of these to keep on hand for quick meals for my kids.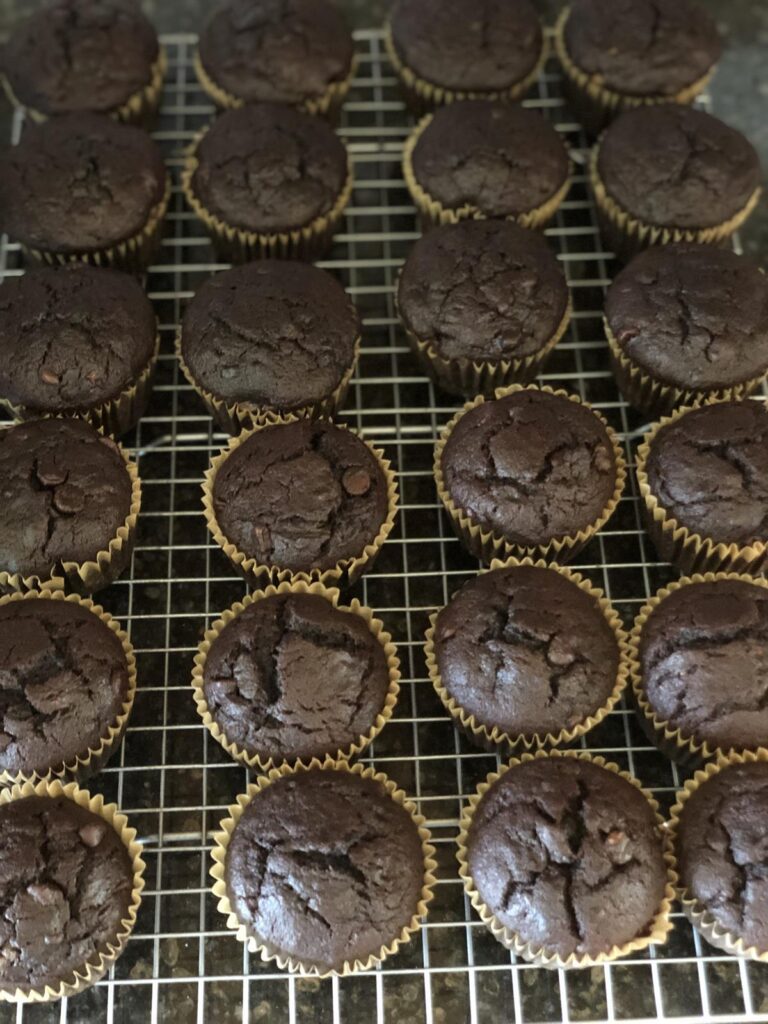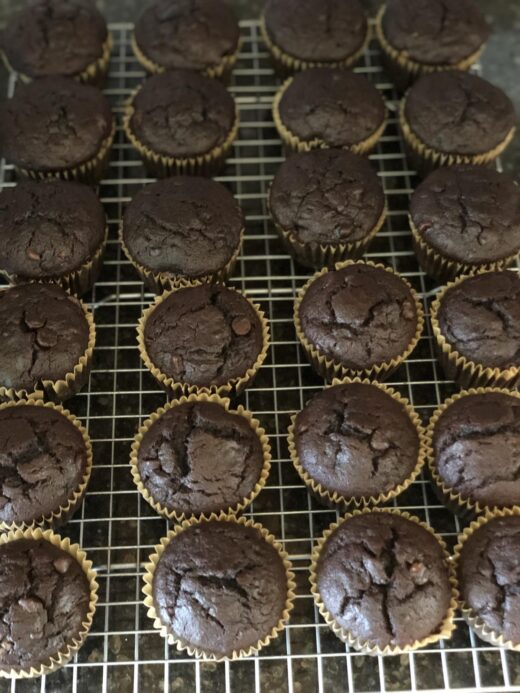 Muffins
We have also been making a lot of muffins. We love muffins, but during the summer they are much quicker to cook than quick breads so they don't heat up the house as much to bake.
Slow Cooked Chicken Legs
I found chicken legs on sale a few weeks ago so slow cooked chicken legs have been on the menu plan several times. I love how easy these are to make with just a couple of ingredients.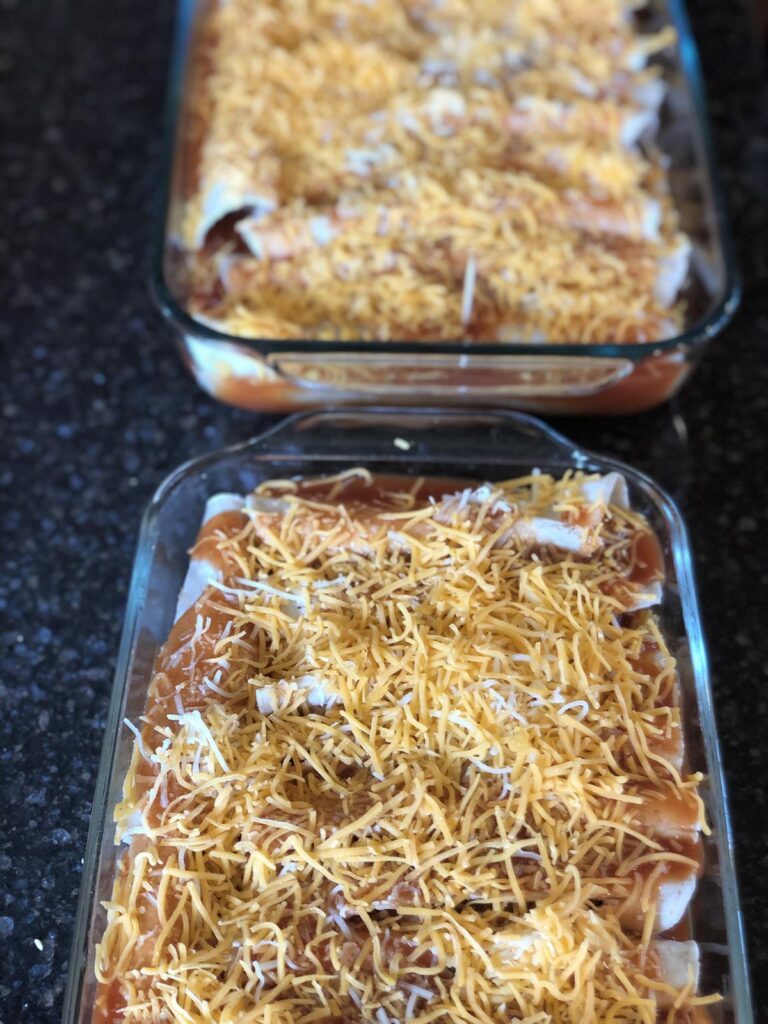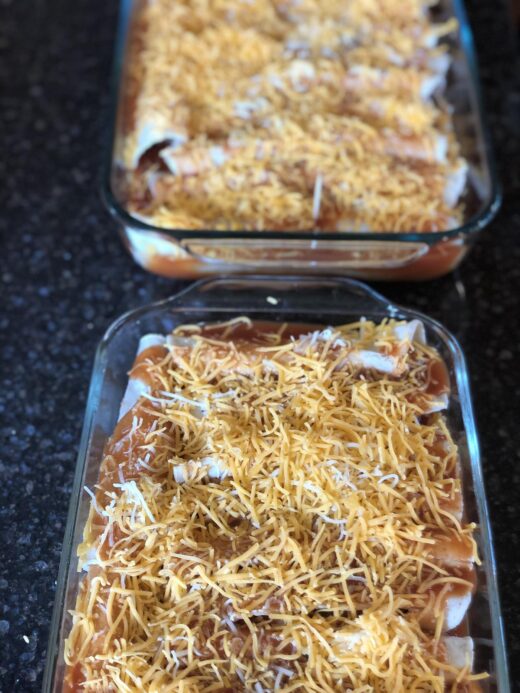 Cheesy Meals
My dairy-free daughter was gone for almost two weeks this summer visiting friends. That means we ate a lot of cheesy meals while she was gone.
We don't eat dairy free, but I try not to serve too many really cheesy meals so that she can eat what I cook instead of making something different.
We missed her while she was gone, but we did enjoy having lots of cheese while she was away.
While she was gone I made several pans of enchiladas. We also had grilled cheese sandwiches for dinner several times.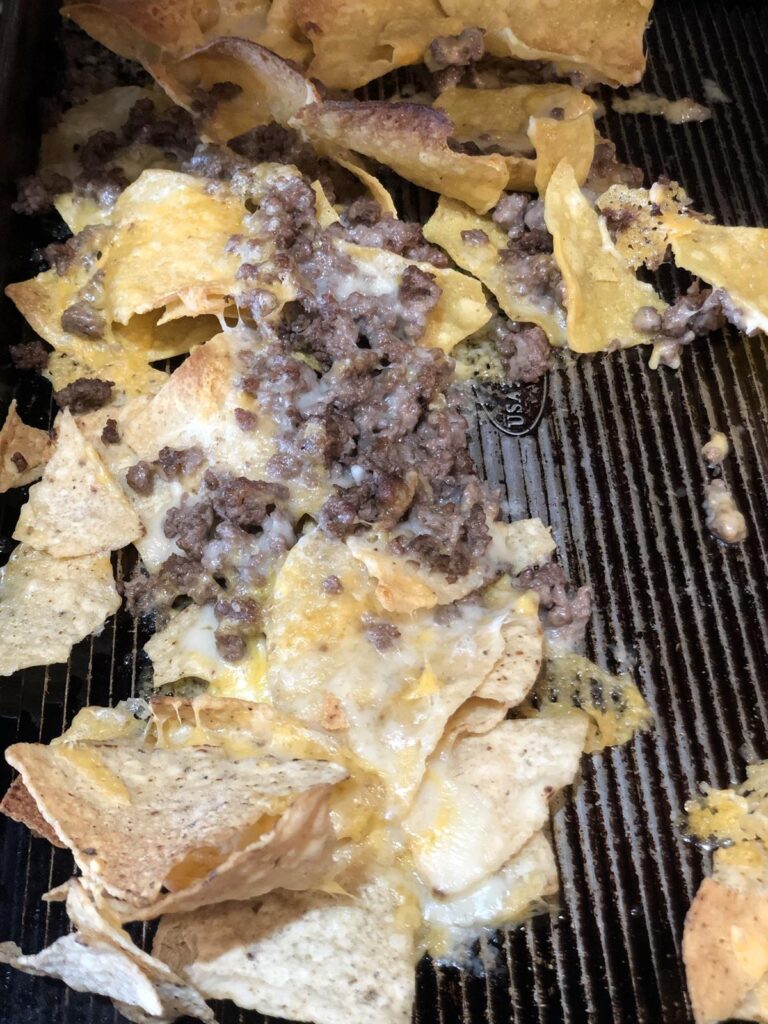 We also had nachos. Nachos are one of my favorite easy meals. I could eat them several times a week. However, since they are not healthy, I only serve them occasaionly.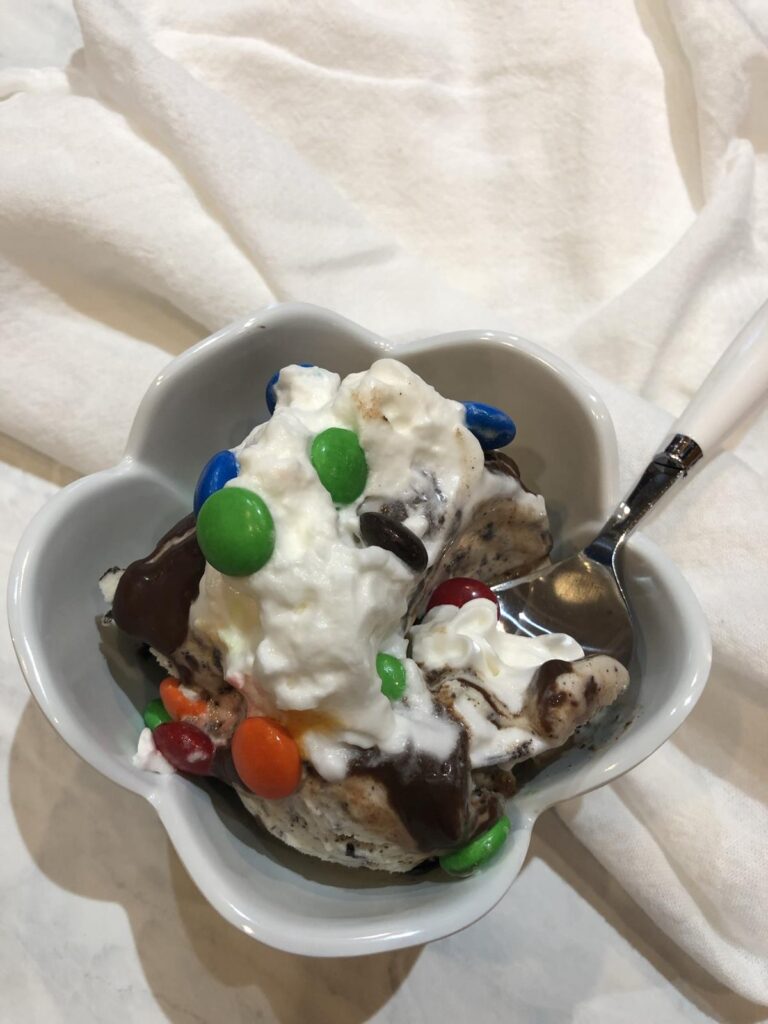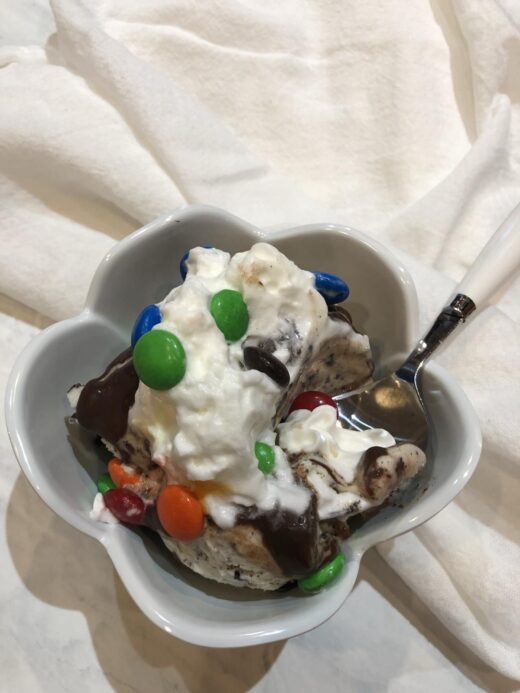 M&M Sundaes
I have shared these before but one of my favorite easy desserts for holidays and company any time of year, is M&M Sundaes.
Basically, it is an ice cream sundae with M&M's, chocolate sauce, whipped cream, and whatever else you want on top.
It is an easy and delicious dessert for a crowd.
That is what's for dinner at our house. What have you been having for dinner?