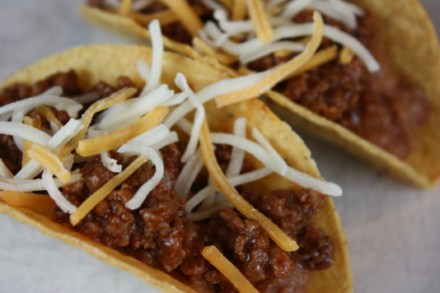 Be sure to subscribe to Lynn's Kitchen Adventures so that you do not miss any ground beef recipes from this series.
My family eats a lot of ground beef. In fact, we eat it at least once a week, sometimes several times a week. I recently realized though that many of my favorite ground beef recipes are not on my site.
I started to wonder why I had not shared these recipes and realized that many of them are very quick and easy. Most of them are simple and not fancy at all. They are what many would consider basic and pretty plain recipes. Many of these recipes have not photographed well at all, so I changed my mind and never posted them.
All these reasons have kept me from sharing some of my family's favorite meals.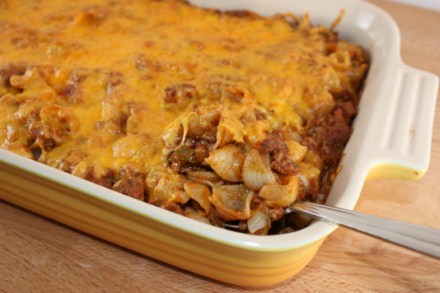 But I am realizing that some of my most basic and most simple recipes have become the most popular recipes on my site. Recipes like my Tater Tot Nachos, my Taco Pasta, Mexican Pizza, and Mexican Beef and Beans are the recipes that you all love.
Yes, you all enjoy the desserts I share, but even with those it is the simple desserts, that contain everyday ingredients, that you all love best.
As I have been thinking about all of this, I realized that you all are just like me. You are busy. You might love to cook, but don't have a lot of time. Many nights you need quick and easy dinners, but you also need them to be kid and budget friendly. You need home cooked meals that you can get on the table quickly, using ingredients that you already have on hand.
You like the quick and easy, budget friendly recipes, because that is what you cook. And the reality is that is what I cook most of the time.
I also know that some of you may be new to cooking or do not like to cook, so you are also looking for quick and easy recipes that contain ingredients you are familiar with.
The fact is that many of the quickest and easiest recipes to fix for dinner contain ground beef or other ground meat.
Earlier this week I asked this question on my Facebook page.
Do you all cook a lot with ground beef and other ground meat? I am thinking of posting more ground beef type recipes if you all are interested. I realized that a lot of our family favorites for ground beef have never been put up on my site. I love them because they are usually quick, easy, and inexpensive type recipes. Do you want to see more ground beef recipes?
I put that question up on Facebook without putting much thought into it. I just wanted to find out how many of you would be interested in more ground beef recipes. I could not believe the response I got. I had 51 comments and 120 likes on that question. You made it clear that you all love and use ground beef and other ground meat a lot.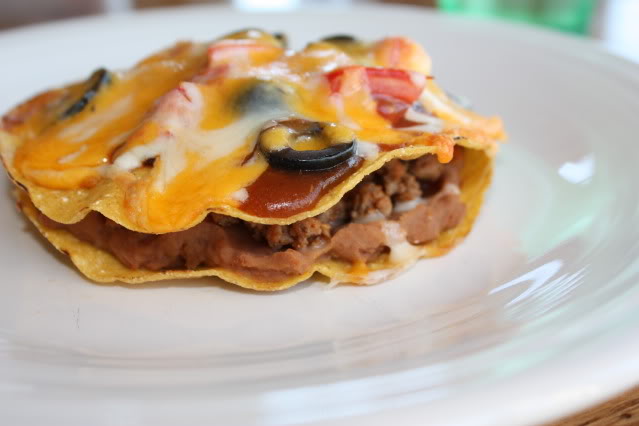 From your response on Facebook, I think you all would love me to share more ground beef recipes. I also know that you like quick and easy recipes that are also budget and family friendly.
The good news is that most ground beef recipes fit into the quick and easy, budget and kid friendly category. Ground beef is one of the cheapest types of meat you can buy. It is readily available and works well in all sorts of casseroles, soups, and skillet dinners.
Ground beef is also very versatile. You can give it a Mexican twist one night and change it up for an Italian type meal the next. You can use it for so many things.
Because we all love and use ground beef so much, I have decided to start a weekly day/series where we focus on ground beef. This will be similar to the Monday Soup Day series that I am doing this fall and winter.
Starting next week, we will focus on ground beef every Thursday. I will share ground beef recipes, tips for using ground beef, recipes from around the web, and even highlight a few recipes that have gotten buried in the archives of my site. My goal with this series is to share with you ground beef tips and recipes that work for everyday life.
By starting this series now, I am starting it right before the holidays and all the holiday baking and cooking posts I have planned, so there may be a few weeks that get skipped. I will get in as many as I can during the holidays and then after the first of the year it will be a weekly Thursday series that will continue for a few months or until I run out of ideas.
What do you think? Is a day a week to focus on ground beef a good idea?