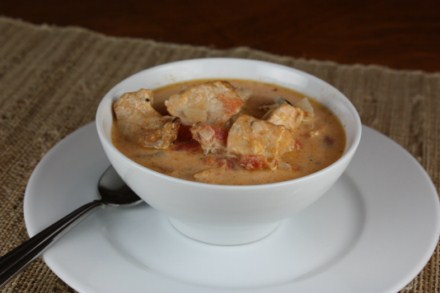 I have been wanting to make Chicken Queso soup for awhile now. I have found many versions both online and in cookbooks, but none of them were quite what I wanted.
After looking at many recipes I finally decided to tackle my own version of Chicken Queso Soup. What I ended up with was a mexican type soup that my family loves. It may not be a traditional Chicken Queso Soup, but we love it.
It is also a quick and easy dinner to serve.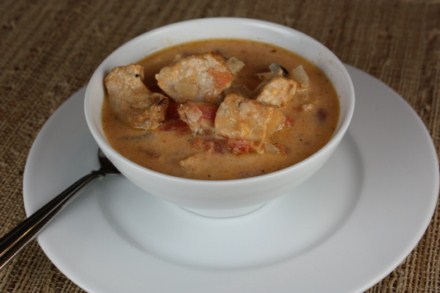 Chicken Queso Soup
1 onion, finely chopped
3 tablespoons oil
1 teaspoon cumin
1 teaspoon ground red pepper
1 can rotel tomatoes ( tomatoes with green chilies)
1 – 14ounce can diced tomatoes
2 cups chicken broth
4 ounces cream cheese, cut into chunks, and room temperature
1 ½ cups milk
2 cups shredded colby jack cheese
3-4 cups cooked chicken
In a larger pan saute onion in oil until tender and lightly browned.
Add tomatoes, broth, cumin, and red pepper.
Cook on low for 10-15 minutes. Then add cream cheese, milk, and chicken. And cook until heated through.
Stir in shredded cheese and serve.