Need an easy to make holiday candy? Candy Bar Bark only uses a couple of ingredients and everyone loves it!
I love making chocolate barks for the holidays. They are quick and easy and everyone loves them.
They also make great food gifts. All you have to do is place several different kinds of bark in a festive container or bag, and it will be a food gift that anyone is sure to enjoy.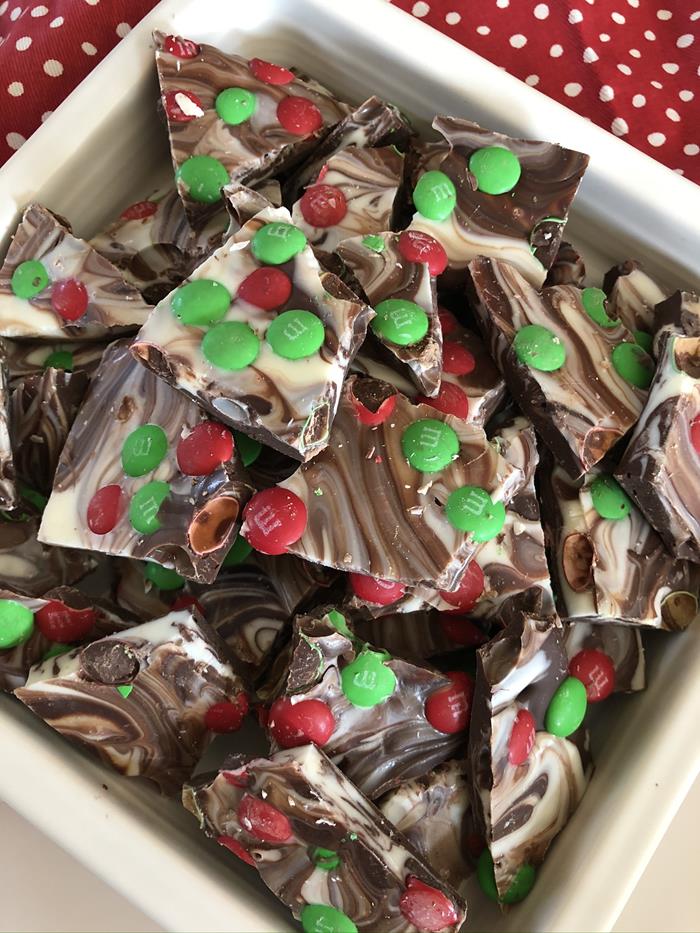 Every year I make several bark type recipes because they are so easy. I have made Peppermint Bark, Oreo Cookie Bark, Raspberry Bark, Pretzel Bark, and Tiger Bark. We love them all.
The Candy Bar Bark recipe I am sharing today is another favorite that we have been making for years.
We have made this twice already this year to give away for food gifts.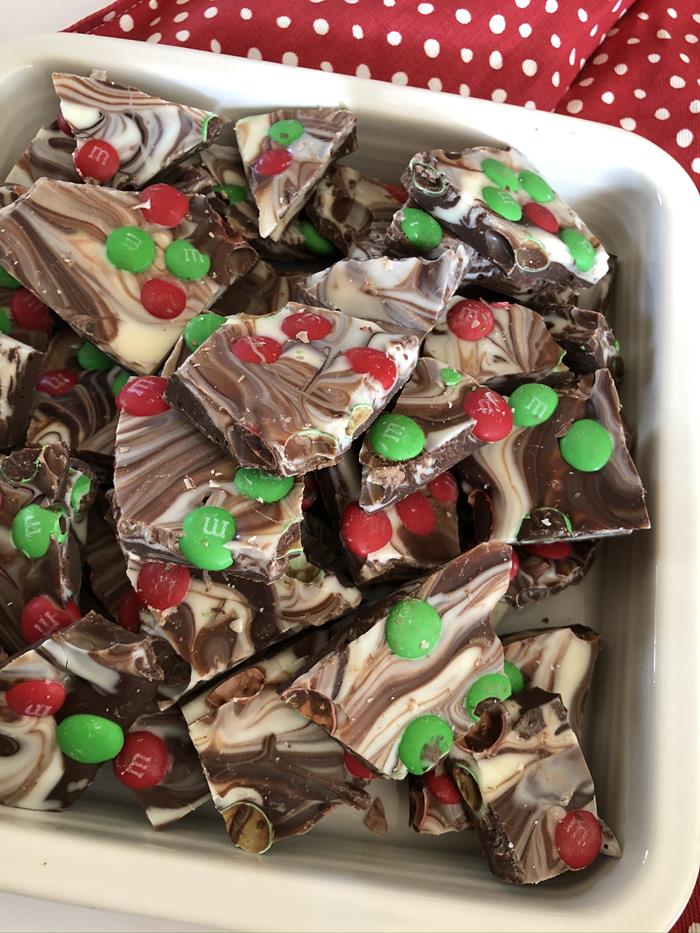 The first time I made this I thought about calling it Chocolate M&M Bark, but I realized this really would work with any candy.
You could use mint M&M's, Reese's Pieces, etc. I think the options are endless of what you can do with this, just use the candy that your family enjoys.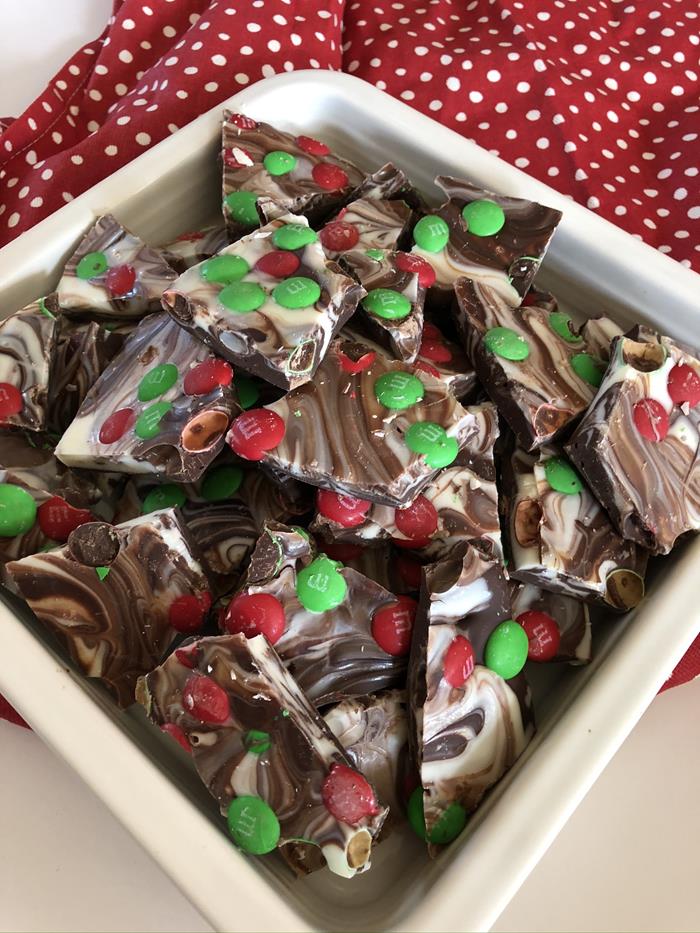 Chocolate Candy Bar Bark
Candy Bar Bark is an easy make homemade treat that only uses three ingredient.
Total Time
2 hours
10 minutes
Ingredients
2 cups chocolate chips
2 cups white chocolate chips or white chocolate
M&M's, crushed candy bar, etc. I like to use the mini holiday baking M&M's
Instructions
In a small bowl melt chocolate chips in the microwave at 50% power, stirring every 30 seconds until melted.
In another small bowl melt white chocolate in the microwave at 50% power, stirring every 30 seconds until melted.
Drop melted chocolate on a cookie sheet or pan that has been lined with parchment paper. I use my silpat mat and it works great.
Drop melted white chocolate next to melted chocolate and take a knife or spoon and swirl chocolates together.
Sprinkle M&M's or crushed candy bar on top. Take a spoon and carefully press candy into the chocolate.
Place in refrigerator until firm and then break into pieces to serve.
Originally posted December 7, 2012. Updated December 2019.