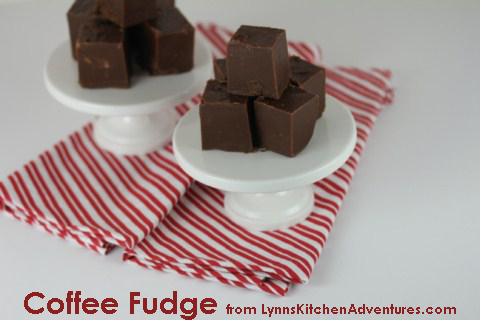 If you know someone that loves coffee, this coffee fudge is a must try for your holiday baking.
I sent it to work with my husband and it was gone in no time. They all loved it and said how good it was. And I was told this is a must make for our Christmas party, so it is on the list to make later this week.
I think this would make a great gift for someone that loves coffee. You could pair this with other flavors of homemade fudge or you could wrap it up in a nice coffee cup and give it that way. Either way this coffee fudge is sure to please anyone that loves coffee.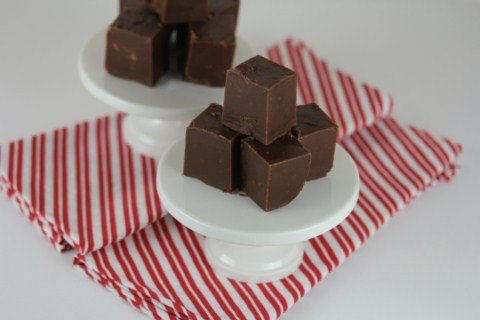 Coffee Fudge
2 cups sugar
1/2 cup butter, cut into chunks
2 tablespoons instant coffee granules
1/8 teaspoon salt
1- 5 ounce can evaporated milk
12 large marshmallows, cut into pieces (or use 120 mini marshmallows)
1 cup semi sweet chocolate chips
1 teaspoon of vanilla
Line a loaf pan with foil and grease. Set aside. (You can also use an 8×8 pan lined with foil.)
In a pan combine sugar, butter, coffee granules, salt, milk, and marshmallows.
Bring to a boil and continue cooking over medium high heat until it reaches soft ball stage, which is 234 degrees, on a candy thermometer. You will need to stir this to keep it from burning.
Remove from heat and stir in vanilla and chocolate chips until melted.
Pour mixture into lined loaf pan. Cool completely or overnight and let cut into squares.
Adapted from Southern Living