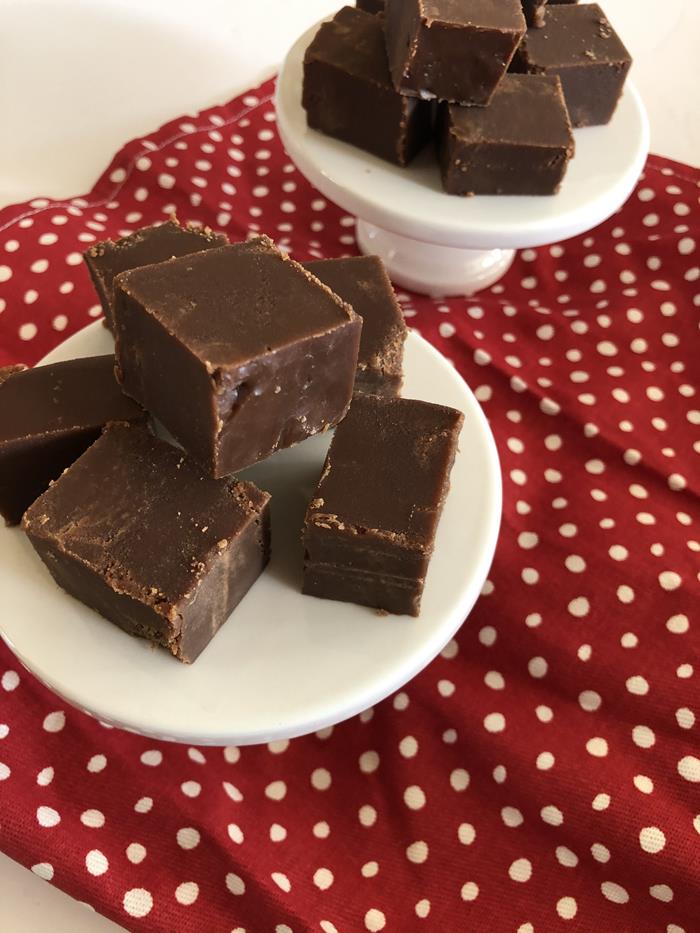 At our house Coffee Fudge is a must make recipe during the holidays. I have been making this recipe for years.
I make it for Christmas parties, for food gifts, and I even ship some of it to my mom every year for Christmas.
If you know someone that loves coffee, this coffee fudge is a must try for the holidays!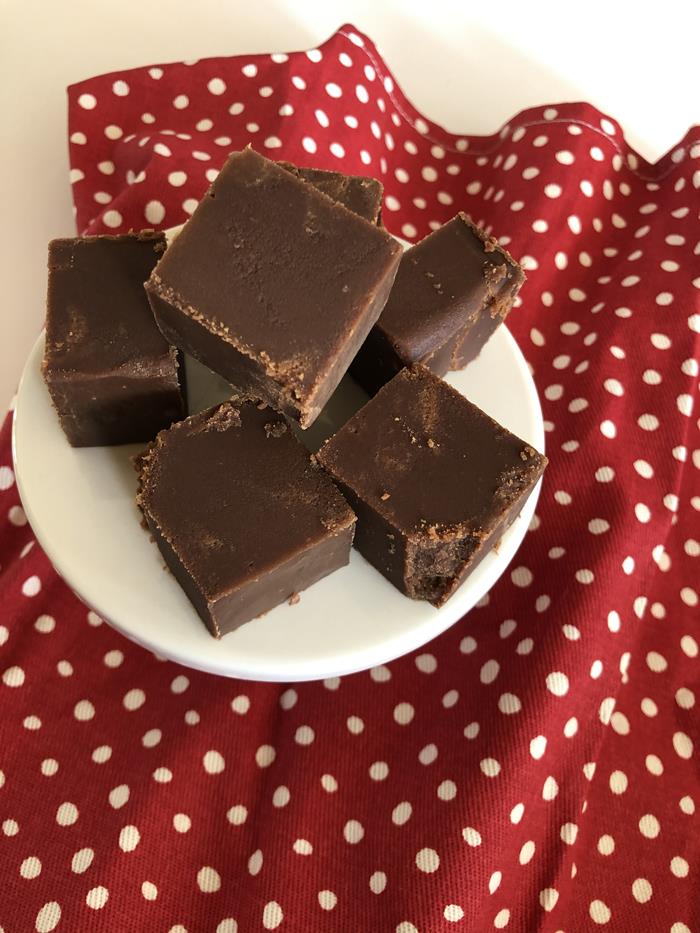 When I send this to work with my husband it is gone in no time. Everyone that loves coffee loves it.
If you are giving this as a food gift you could easily pair this with other flavors of homemade fudge like peanut butter fudge or candy bar fudge.
You could also wrap some of it up in a nice coffee cup for a fun food type of gift.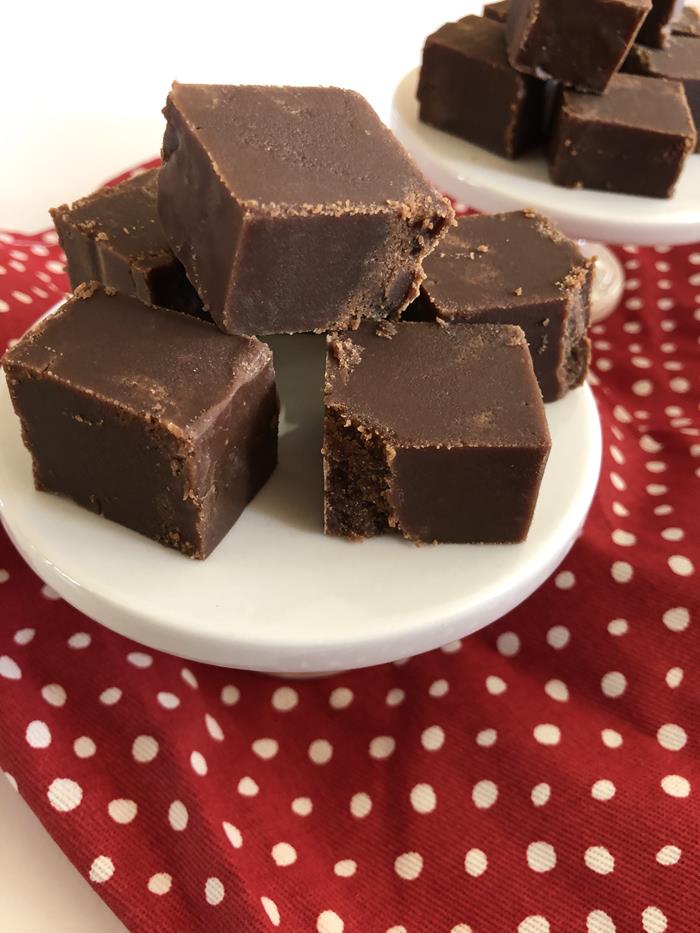 You might be thinking that fudge is hard to make, but it is not. It does take a little bit of time to make, but it isn't hard to make.
Fudge is rich and sweet. That means that you can cut the pieces small and make a batch serve quite a few.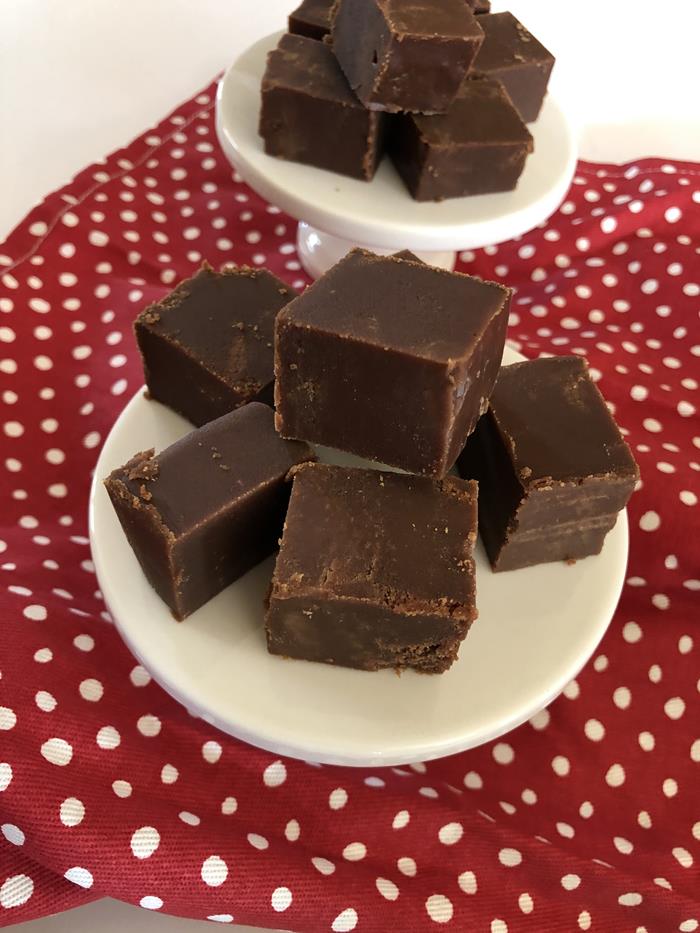 If you have never tried making homemade fudge give it a try this year!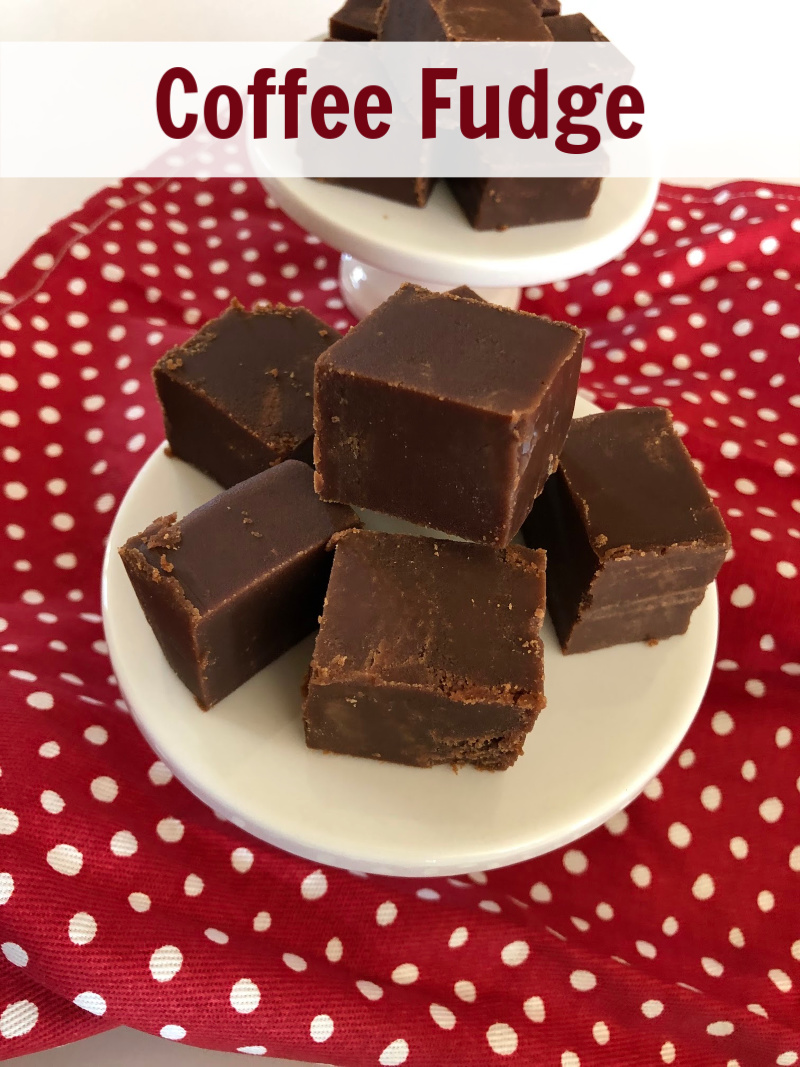 Coffee Fudge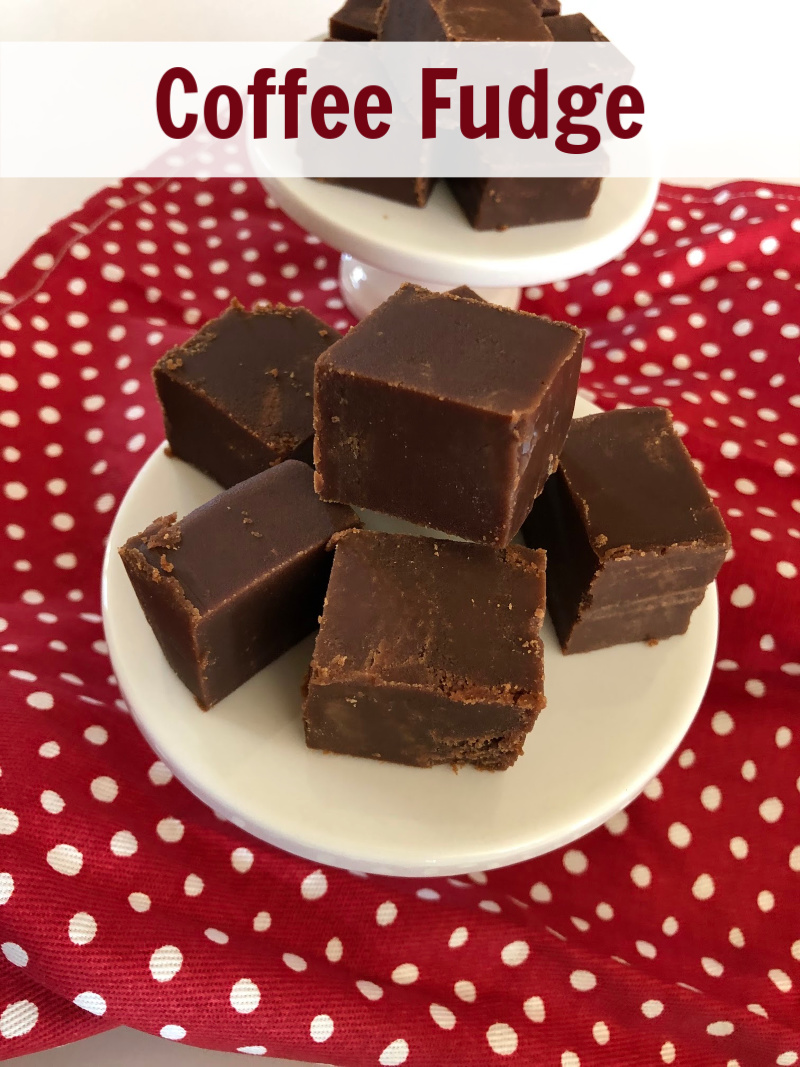 Coffee fudge is a must make for the holidays. It makes a great food gift for anyone that loves coffee.
Ingredients
2 cups sugar
1/2 cup butter, cut into chunks
2 tablespoons instant coffee granules
1/8 teaspoon salt
1- 5 ounce can evaporated milk
12 large marshmallows, cut into pieces (or use 120 mini marshmallows)
1 cup semi sweet chocolate chips
1 teaspoon of vanilla
Instructions
Line a loaf pan with foil and grease. Set aside. You can also use an 8×8 pan lined with foil. A loaf pan gives you thicker pieces and an 8x8 pan gives you thinner ones.
In a pan combine sugar, butter, coffee granules, salt, milk, and marshmallows.
Bring to a boil and continue cooking over medium high heat until it reaches soft ball stage, which is 234 degrees, on a candy thermometer. You will need to stir this to keep it from burning and you do need a candy thermometer to make it.
Remove from heat and stir in vanilla and chocolate chips until melted.
Pour mixture into lined loaf pan. Cool completely or overnight and let cut into squares.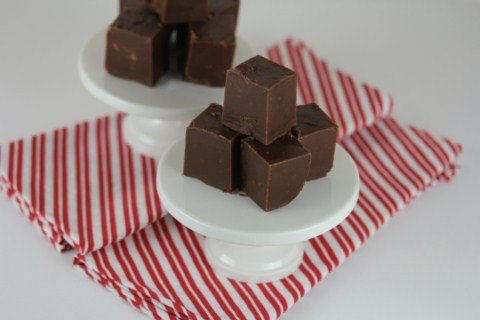 Adapted from Southern Living. Originally posted December 2012. Updated December 2019.