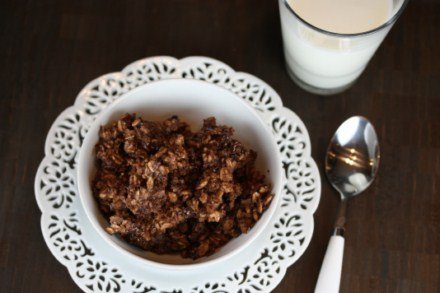 Today I have another baked oatmeal recipe for you. This one is a special treat type of baked oatmeal though. This is a baked oatmeal that is perfect for the holidays, because it contains chocolate.
And during the holidays you can get by with feeding your kids chocolate for breakfast, right?! Just look at it this way, it is a sure way to get your kids to eat oatmeal.
If you are new to my site and my baked oatmeal recipes, you can find some helpful hints and all my baked oatmeal recipes in this post that I did on bake oatmeal facts and tips.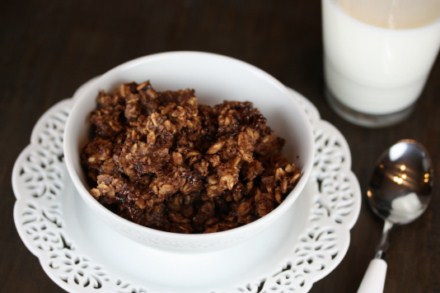 Double Chocolate Baked Oatmeal
4 ½ cups quick cooking or regular oats (either one works or a mix of both)- I use gluten free oats
¾ cup brown sugar
1 ½ cups milk
2 tablespoons butter, melted
3 eggs
3 teaspoons baking powder
¾ teaspoon salt
2 teaspoons vanilla
¼ cup cocoa
4 ounces cream cheese, at room temperature
1 cup chocolate chips.
In a large bowl, combine all ingredients. Mix well and place in a 9×13 pan.
Bake at 350 for 20-25 minutes.
Serve as is or with a little milk poured over top.
For more tips and ideas for baked oatmeal, please see my Baked Oatmeal Tips and Facts post.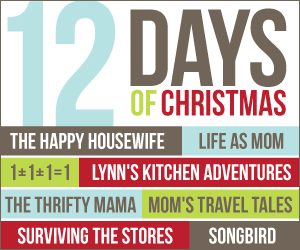 For more great Christmas ideas please visit the other bloggers joining me on this series.
Christmas Homeschool Fun: 1+1+1=1
Christmas Decorations
: Songbird
Tips for a Healthy Holiday: The Thrifty Mama
Saving Money
: Surviving the Stores
Travel Tips
: Mom's Travel Tales
Christmas Family Fun
: Life as Mom
Homemade Christmas Gifts
: The Happy Housewife