Two years ago my girls loved to bake cookies, cakes, and many other desserts. They were just getting to the point where they could make cookies and cakes all by themselves and they were so proud of the results. I was excited because they were beginning to share my love of baking.
But everything changed in the fall of 2009 when I went gluten free. And it changed again in early 2010 when my daughter developed her tree nut and peanut allergy. Cooking and baking became a challenge. Our kitchen changed as we began using many new ingredients.
Baking for me became a challenge as I struggled to figure out our new food issues. I had many disasters and made many mistakes as I tried to figure out what to do with these new ingredients and foods.
My girls watched these struggles. Gluten free/nut free cooking was not something they wanted to tackle. They saw how challenging it was for me and they did not want any part of it.
Over time I began to figure out how to work with these new ingredients, but my girls have been reluctant to experiment much with them. I knew I had to change that. I knew I needed to bring them back into the kitchen, but how could I do that.
I needed a way to make gluten free baking easy and fun. I also needed recipes that worked. I needed them to turn out or they would become discouraged and give up.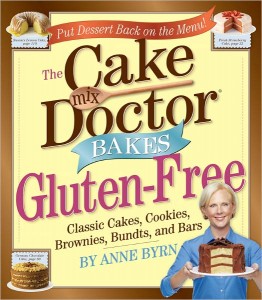 So, when I saw the The Cake Mix Doctor Bakes Gluten-Free
, I knew I had found the perfect solution. I am not a big fan of cake mixes. I prefer a homemade chocolate cake any day over a cake mix cake, but I knew that cake mixes would make gluten free cooking easy for my girls. I knew cooking with mixes would make it less overwhelming and more fun for kids.
I purchased the book a few moths ago and gave it to my girls to look through. They immediately started marking recipes to try and I was so excited. I knew the cookbook was going to do just what I wanted it to. It was going to get my girls baking again.
Over the last few months my girls have made several recipes out of the The Cake Mix Doctor Bakes Gluten-Free
and they have all been a success.
They love the book and it is giving them confidence with gluten free baking. And more than that it is bringing back their love of baking.
And I want to share their journey with you. Over the next few months I am going to share the recipes that my girls are making from the The Cake Mix Doctor Bakes Gluten-Free
We will share what they are making and how it turns out. We will also share any changes they made to the recipe. And I might even have them do some of the posting about the recipes.
Baking gluten free is challenging, we all know that. My goal is to share their journey of learning to bake gluten free with you. I want to share how they are slowly learning the world of gluten free baking.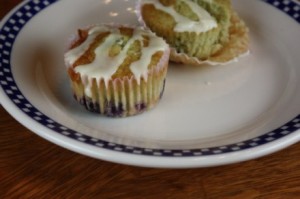 I want to share with you how you can make gluten free baking fun and less overwhelming. I hope this encourages not only those of you trying to get your kids into the gluten free kitchen, but that it also helps those of you new to the gluten free world.
So, next week we will post the first recipe they made from the book, which was gluten free blueberry muffins. These muffins disappeared in no time at my house and I can't wait to share the recipe with you.