It is time for another Everyday Adventures! This is the first Everyday Adventures of 2022. If you are a new reader Everyday Adventures is where I share things that I don't have time to share in regular posts.
It is a way for me to share a look behind the scenes that I don't usually share here.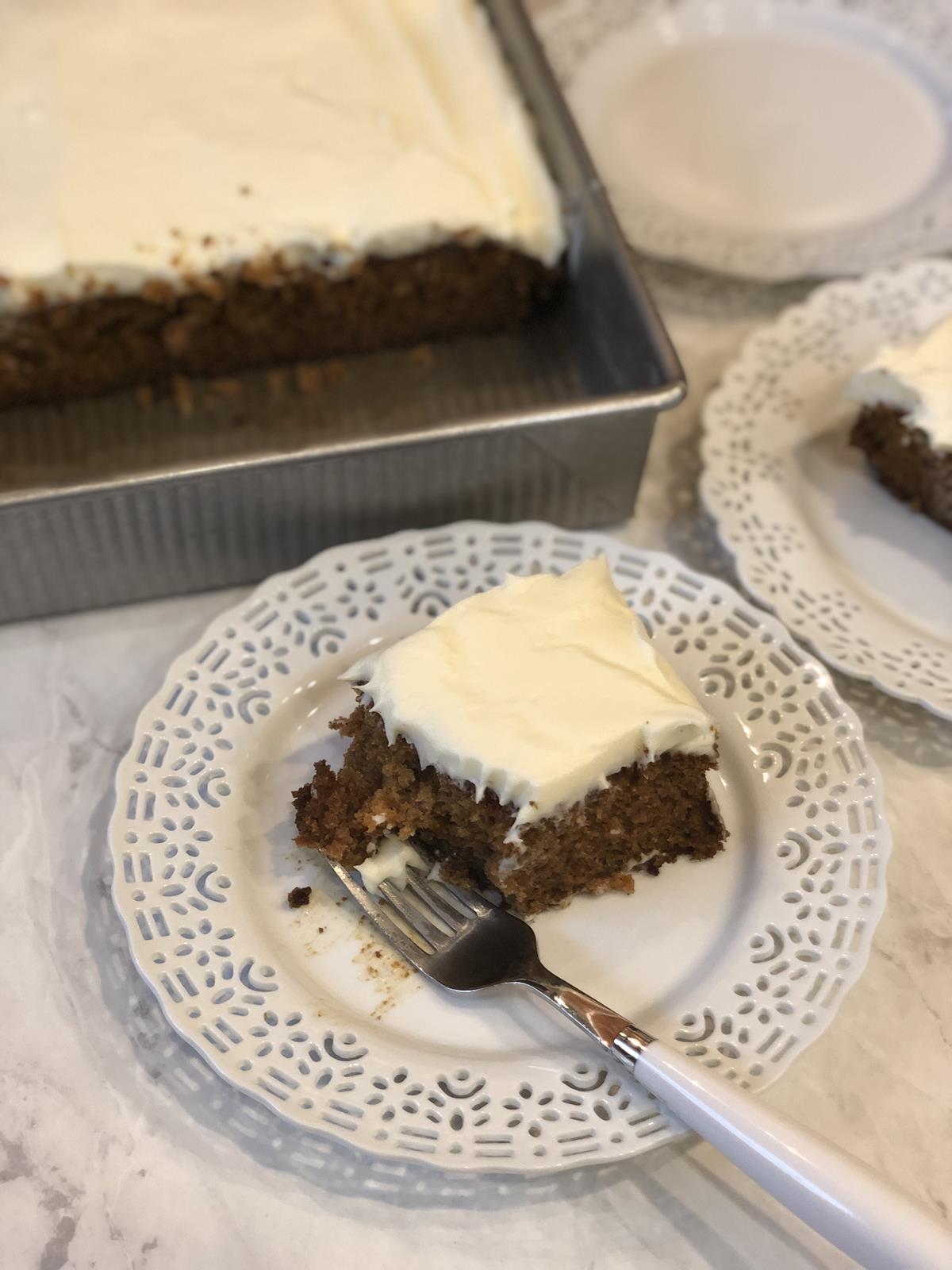 It took me over ten years to get a gluten free carrot cake that I was happy with, but I finally got it.
I wanted an old fashioned gluten free carrot cake that was so good no one will know that it was gluten free.
My gluten eating husband and son both loved the cake. In fact, we ate the whole cake in 24 hours. It was that good.
If you eat gluten free or know someone that does this cake is a must make. I shared my recipe for Gluten Free Carrot Cake over on GF Kitchen Adventures.
I love freezer meals. They have saved me so much time and money over the years. The trouble is I often forget to take pictures of them before I put them in the freezer.
The picture above is a meal that I recently froze. It is one of my favorites. I made fajita bowls for dinner and made sure to make extra.
I made crock pot Mexican chicken, Mexican rice, homemade refried beans, and cooked up some onions and peppers with fajita seasoning.
I put the leftovers in a pan to freeze for a meal later on. Instead of piling it all together, I put them next to each other. That when I serve the freezer meal everyone can take what they want.
It is an easy and delicious freezer meal!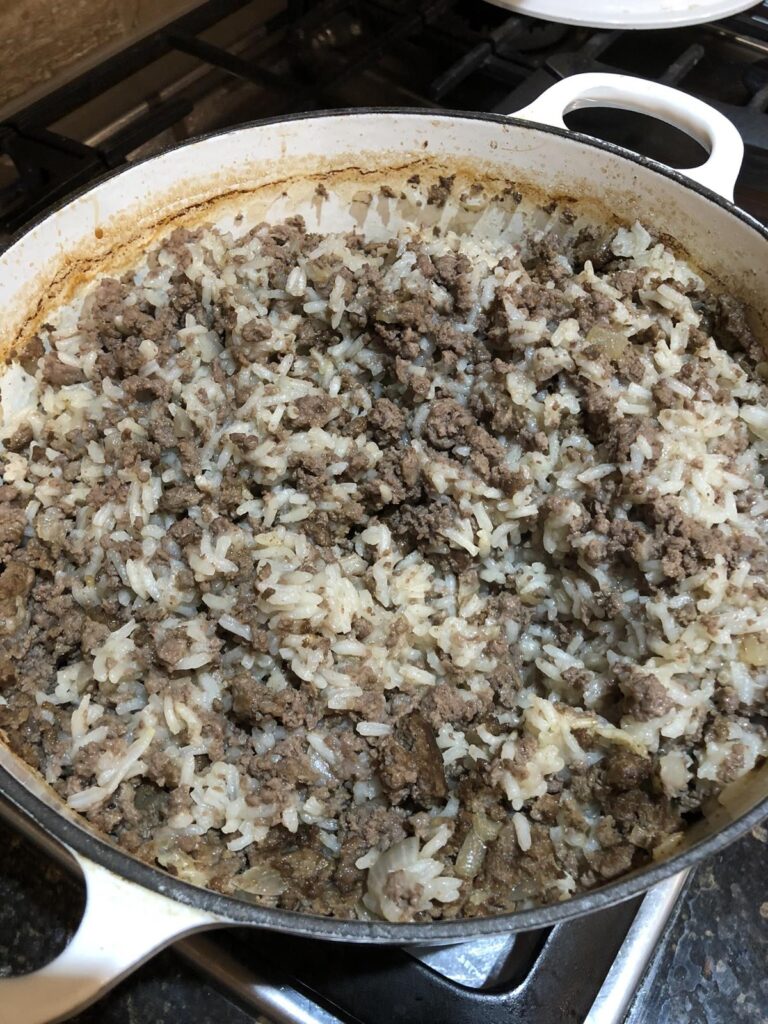 Grocery prices are rising. I am sure that I am not the only one that has noticed that.
One of the things I am doing right now to save money on food is to go back to the basics. By that I mean, simple but delicious meals.
Food can be simple and delicious. And delicious food can be budget friendly.
This Buttered Rice with Ground Beef is an example of that.
Year ago, before I was gluten free, I loved to make sourdough bread. In fact, way back in 2008 when I started this website, I ground my own wheat, and made all my own bread. When I went gluten free my days of wheat grinding and sourdough were gone.
I did not join so many others back in 2020 making sourdough, but for multiple reasons I decided I really wanted to give gluten free sourdough a try.
Last week I started my own gluten free sourdough starter. From scratch. So far it is going well and my sourdough has bubbles and is alive. That is a good sign.
I have already made several things with the sourdough discard. I can't wait to give gluten free sourdough bread a try with it. If it goes well and I am happy with the recipes I will share them with you.
I am also posting updates in Instagram stories on how it is going. If you want regular updates on my sourdough adventures be sure to follow me on Instagram.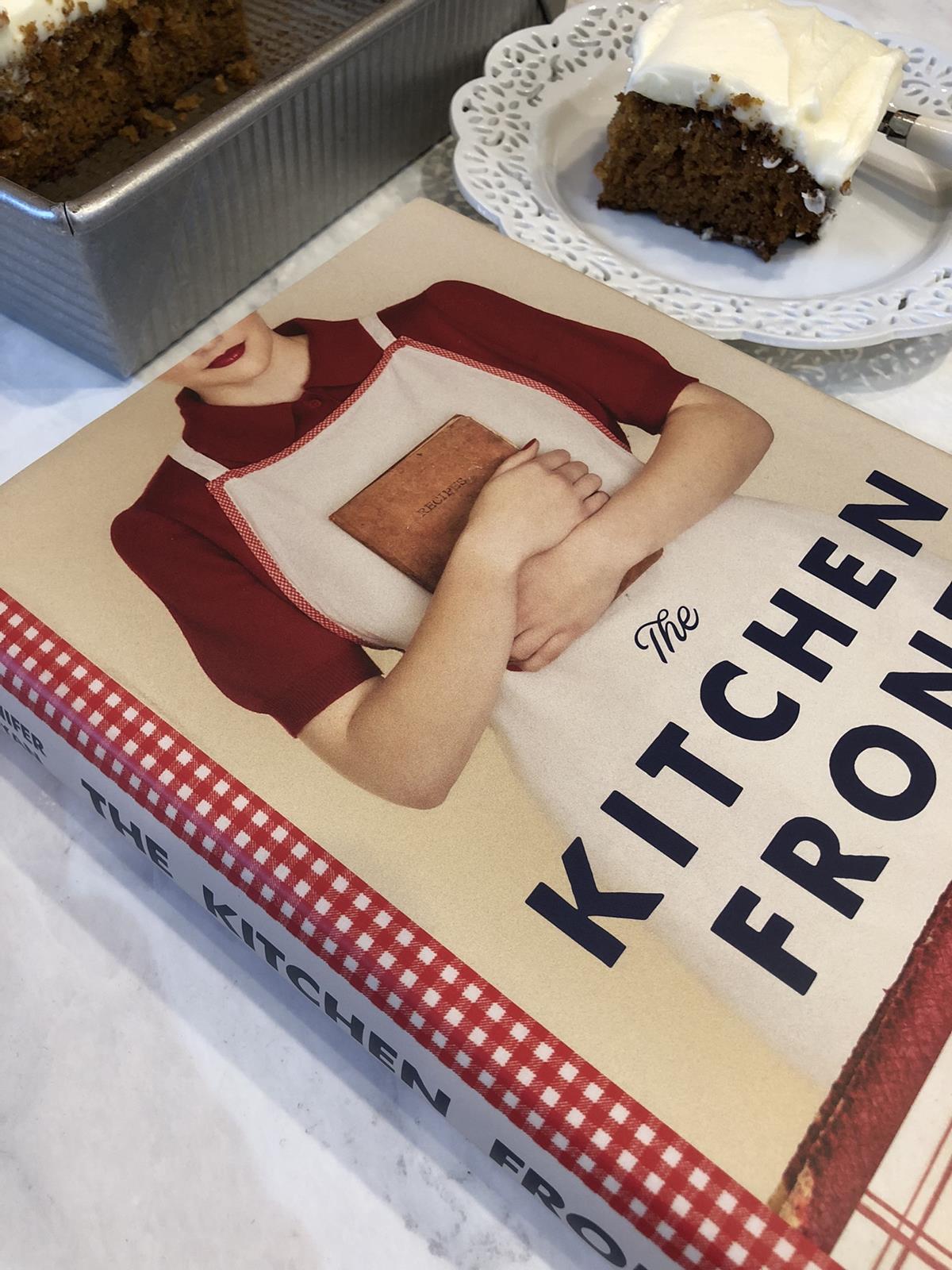 Food and books are two of my favorite things. I love it when I can combine them.
I recently read The Kitchen Front and loved it! It is about England during WWII. But instead of a war book is about life at home during the war. It was a great read. Have you read it?
Speaking of books and reading, my daughter Grace and I have been posting all kinds of things over on our book website From Our Bookshelf.
We have shared new book reviews, shared our favorite WWII historical fiction books, started back with our Sunday Reading posts, and more.
If you love reading and books be sure to sign up for our book newsletter.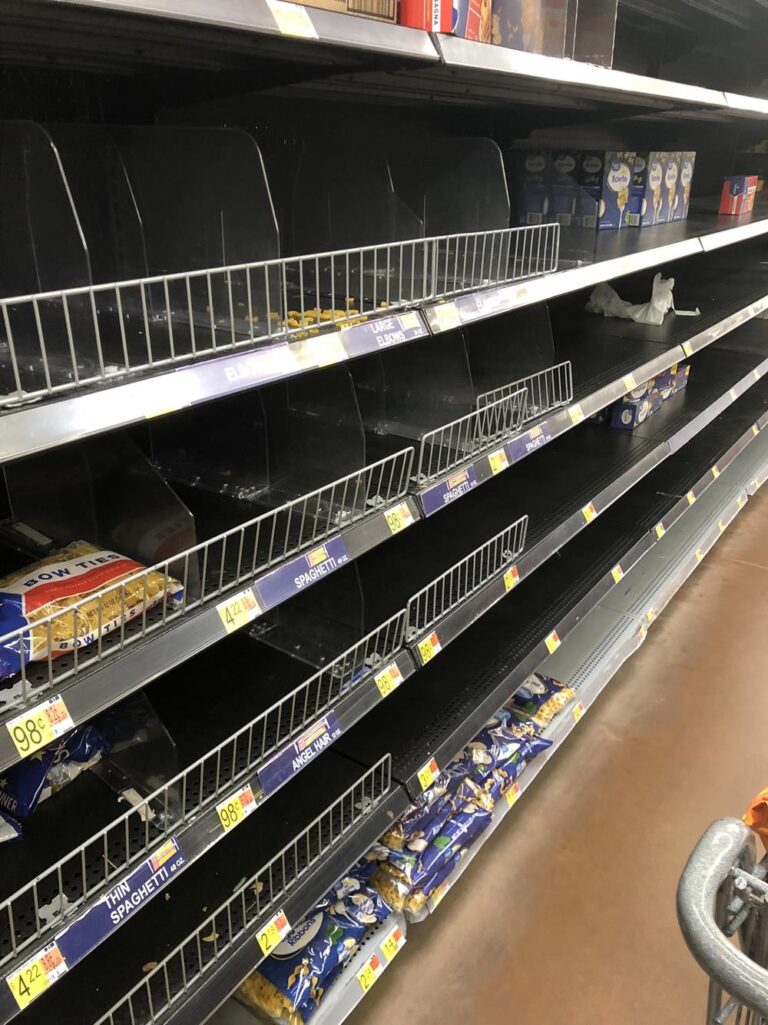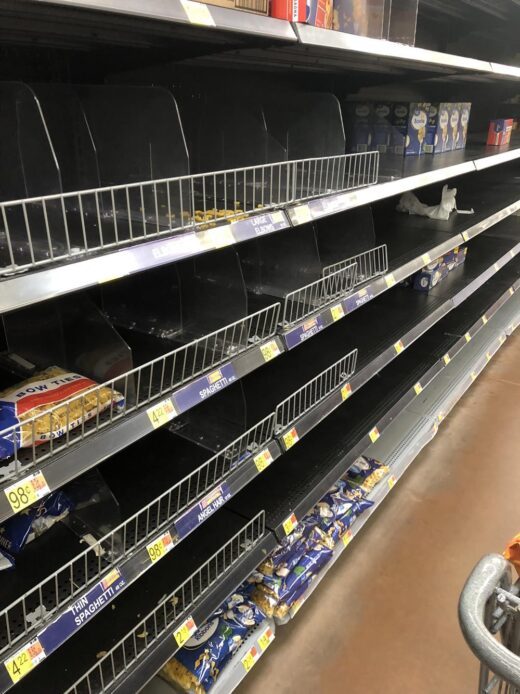 It is a good thing that I did not need pasta this week.
Like many others, I have had trouble finding some of my favorite products at the grocery store. The Kitchen Front Book, that I mentioned above, was a good reminder for me though. I think I read it at just the right time.
There have been a lot of supply issues that last two years, but it could be a lot worse. We might not be able to find our favorite products, but we can still find plenty of other food.
During WWII and many other times in history, it has been a lot worse. Sometimes we just need that reminder.
My daughter and I found a new Asian restaurant that was so good. It was some of the best gluten free food I have had in a long time. We have already been back multiple times.

I don't love the short winter days, but I have to say that winter sunsets might be my favorite. The colors in the sky at night are amazing in Oklahoma this time of year.
I hope that you have a great weekend!