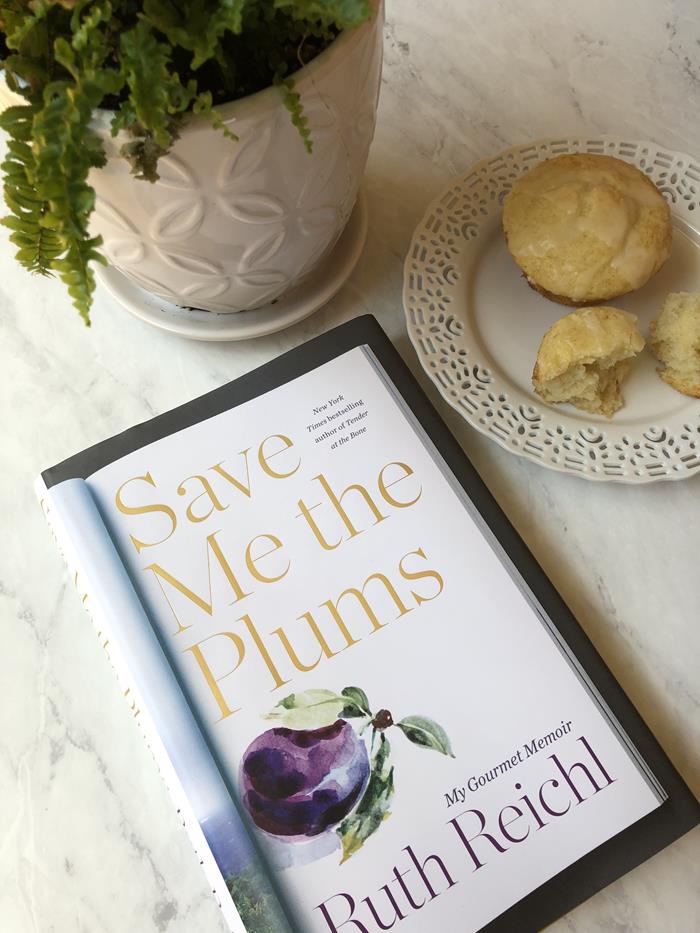 Can you believe that it is June already?! I hope you are having a great summer so far.
I know that it is technically not summer yet, but it is June which pretty much feels like summer, especially if you are in the southern part of the U.S. Hot and humid weather is already here…
It has been way too long since I did an Everyday Adventures post or an Everyday Favorites post.
I enjoy sharing these posts because they are a look into my everyday life and things that I am loving that I don't always have time to share. Things like the book Save Me the Plums.
I love it when my love of food and reading come together. If you remember Gourmet magazine, especially from the early 2000's, or love food memoirs, Save Me the Plums is a must read.
Not only is this a book about Ruth Reichl's time at Gourmet Magazine, it is a book about the publishing world, NYC, and food. I loved it so much that I included it in our list of favorite nonfiction books for summer.
If you are looking for a new muffin recipe the muffins in the picture are my gluten free lemon yogurt muffins. They are delicious!
Oklahoma has made the news a lot lately and not for a good reason. The weather here this spring, especially the last month has been crazy. Rain, storms, tornadoes, more rain. more tornadoes, and a lot of flooding.
I stepped outside for a few minutes after one of the storms last week and saw this rainbow. It was a welcome sight after all the crazy weather.
This product is something I never thought I would be sharing as a new favorite.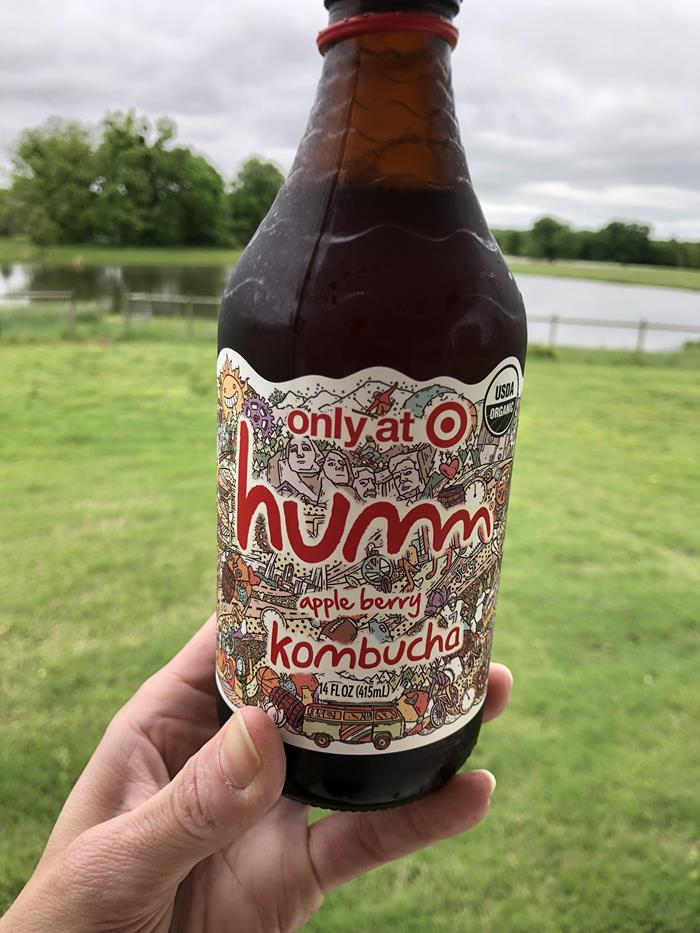 I don't like tea and I don't like beer. As in I really, really, don't like the taste of them. Kombucha tastes like a combination of those two things and I have struggled with finding a Kombucha that I like.
It either has a strong tea taste or a strong fermented beer taste.
Over the last year I have taken four rounds of very strong antibiotics for diverticulitis. I am thankful for the antibiotics and that they kept me from serious permanent damage, but between the diverticulitis and the antibiotics my gut health is a mess.
Kumbucha is supposed to be good for gut health, so I am learning to enjoy it. After trying a lot of different brands I can easily say that Humm is my favorite. I still don't love it, but it has made a huge difference for me. I can definitely tell the difference when I drink it and when I don't.
Humm is made in Oregon. If you live on the West Coast you can find it all kinds of places. The only place I have found it in Oklahoma is at Target. If you have tried Kumbucha and had trouble liking it, give Humm a try. The apple berry, the pomegranate lemonade, and the strawberry lemonade are my favorite flavors.
If you have had diverticulitis and have any tips for me I would love to hear them. After having it twice in a year I hope to never have it again…
Boxed mac and cheese has never been my favorite, but a couple of my kids love it. I bought some of the ALDI gluten free mac and cheese a few weeks ago and it is really good. Or maybe I should say it is really good for a gluten free boxed mac and cheese.
ALDI is kind of like Costco when it comes to food finds though. Often times you find something you love and they never stock again. I am really hoping that this is something that ALDI continues to carry.
I love finding new things at ALDI. If you shop there what great finds have you found recently?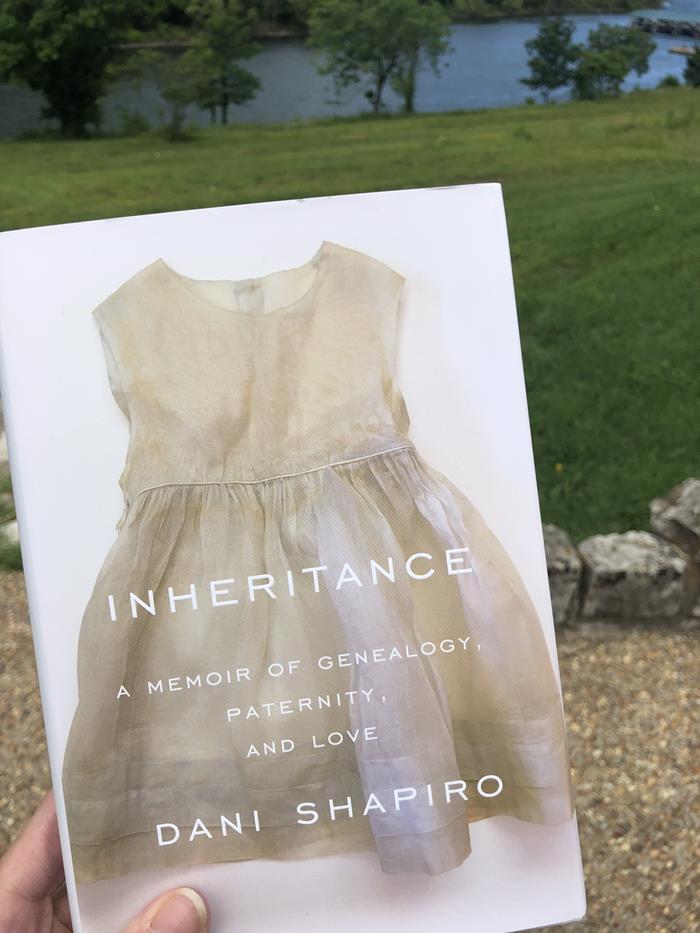 A few weeks ago my husband attended a course for work that was in Missouri. When I found out it was at a resort on Table Rock Lake, I decided the whole family needed to go with him. It was only a few days, but it was a great trip with lots of time for relaxing and having fun.
I was able to get in a lot of reading. One of the books I read was Inheritance by Dani Shapiro. I could not put this book down. It is a fascinating well written memoir. I will share a full review of it soon over on From Our Bookshelf.
Most people would probably not consider it a summer read, but it made for a great vacation read for me.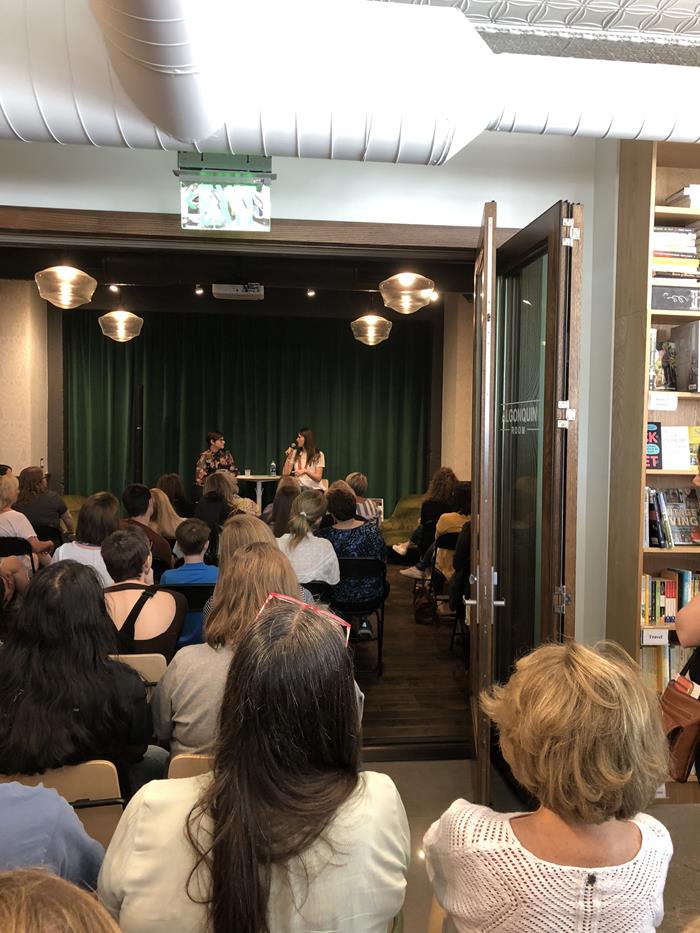 Speaking of books I got to meet Anne Bogel of Modern Mrs. Darcy! Anne did an event at Magic City Books in Tulsa and my daughter and I decided to go. It was a great event and it was so fun to meet her.
Anne and I have both been blogging forever. We both blogged back in the days where blogging was a lot different than it is today. I think I found Anne's site back in her first year of blogging and it was fun to finally meet her.
I also got to meet Chelsey and Curtis of He Read She Read which was a nice surprise.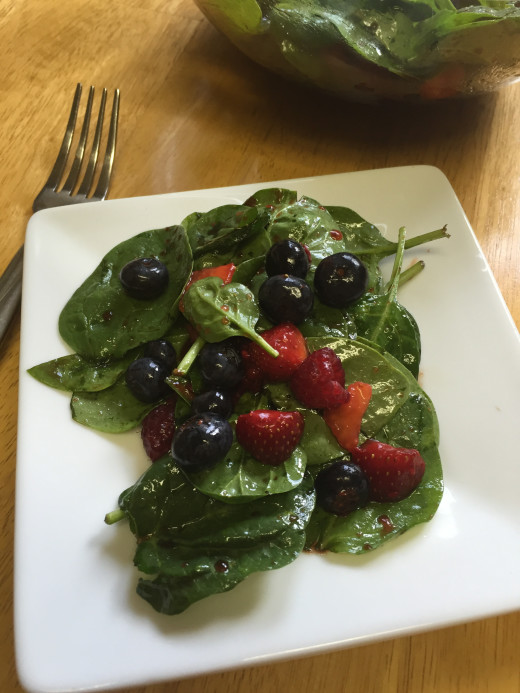 I have been making this Triple Berry Spinach Salad at least once a week. It is one of my favorite salads to make this time of year. I have served it to company twice recently. It is easy to make and everyone loves it.
You can make it with three kinds of berries like the recipe calls for or you can make it with just strawberries, just blueberries, or just raspberries. You can also add chicken to make it a main dish salad.
We are having some friends over this weekend and I think I am going to change it up and serve my tomato salad. It is another easy summer salad to make.
I hope you have a great day and a great weekend! Be sure to take some time to enjoy some delicious food!