Chocolate and quinoa together in a cookie may not be your average way to use quinoa, but it is so good. Seriously, stay with me on this one, because these are really good.
Now, these are still a cookie, but since quinoa is so healthy, they are a pretty healthy cookie. And really you can hardly tell there is quinoa in them.
Even my kids loved these. These are a healthy gluten free cookie that everyone will enjoy.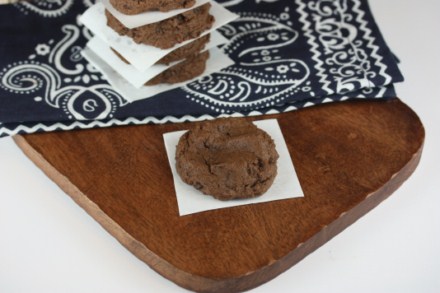 Chocolate Qunioa Cookies
1 cup butter, softened
1 1/2 cups sugar
2 eggs
1 teaspoon vanilla
1 cup quinoa flour
3/4 cup brown rice flour
1/4 cup potato starch
2 tablespoons tapioca flour
1/2 teaspoon xanthan gum
3/4 cup baking cocoa ( unsweetened cocoa)
1 teaspoon baking soda
1/2 teaspoon salt
2 cups semi sweet chocolate chips
Preheat oven to 350 degrees.
Cream butter and sugar. Add eggs one at a time and mix until well blended.
Add vanilla.
In a separate bowl combine rice flour, brown rice flour, potato starch, tapioca flour, xanthan gum, cocoa, baking soda, and salt. Add to butter sugar mixture and mix just until well blended in.
Stir in chocolate chips.
Scoop about 2 inch balls onto a cookie sheet and flatten slightly.
Bake for 8-10 minutes or until edges are set and center is still soft.
Serve and enjoy!