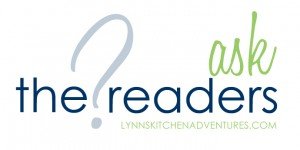 Today's Ask the Readers question is all about freezer meals. I love freezer cooking and have been doing it on and off for years. I recently received this question about freezer meals and knew it would make a great Ask the Readers question. I am hoping all of you can help give suggestions.
My baby is due in three months so I'm starting to put together a list of freezer meals I want to make for after the birth. What are your favorite GF freezer meals? I want to have breakfasts and dinners stocked up.
This is a great question. Freezer meals are perfect for after having a baby, after having surgery, or just during those times that life is busy.
When you deal with food issues cooking can be challenging at times. It can also be hard for others to bring you meals that are safe for your family. Freezing meals ahead makes it so much easier and gives you food that is safe to feed your family.
Here are a few of my favorite freezer meals that are easy to make gluten free.
Taco meat– Use gluten free or homemade taco seasoning. I love freezing taco meat because you can use it for tacos, taco salad, burritos, nachos, taco fries, etc.
BBQ Pork– Using gluten free bbq sauce.
Baked Oatmeal– Use gluten free oats.
Homemade Breakfast Bowls– Use gluten free sausage, bacon, or ham.
Homemade Meatballs- You can freeze these either cooked or uncooked.
Homemade Meatloaf- Use can freezer these either cooked or uncooked.
Chili– Chili freezes great.
Now I would love to hear what your favorite gluten free freezer meals and foods are that you stock your freezer with. Do you have some favorites that you can share?