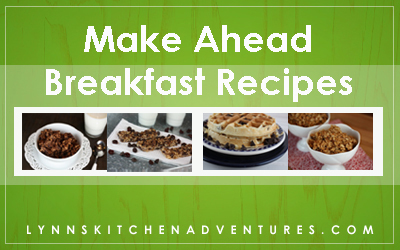 If your mornings are anything like mine than they are busy. Whether your kids go to school, you homeschool, you rush out the door to work, or you are at home with young kids, mornings are usually on of the busiest parts of the day.
Over the years I have found that taking the time to plan, and make breakfast ahead of time, makes my mornings so much easier.
Today I thought I would share with you a few simple breakfasts that can all be made ahead of time.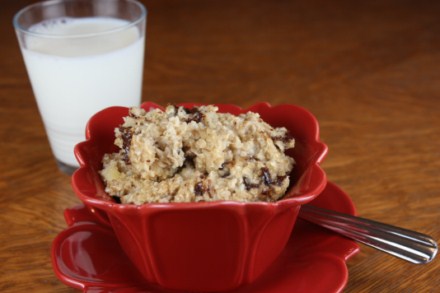 1. Baked Oatmeal: Baked oatmeal is one of our favorite breakfasts and I know it is a favorite for many of you. I have many versions that I have come up with over the years. All my baked oatmeal recipes work great made up the night before, refrigerated and baked in the morning.
They also reheat really well, so I often make a large batch and we just reheat it in the microwave as needed for breakfast. Baked oatmeal also works great made in muffin tins and then frozen. You can easily take out as many as are needed for breakfast and heat them up. Serve with a glass of milk or juice and you have a great way to start the day.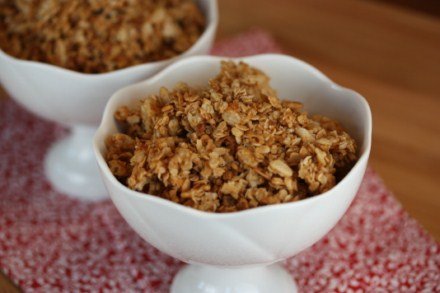 2. Homemade Granola: Granola is another favorite in our house. I love the fact that I can change up the flavors and control the ingredients in homemade granola. I make a large batch or two of homemade granola every month to use for breakfasts.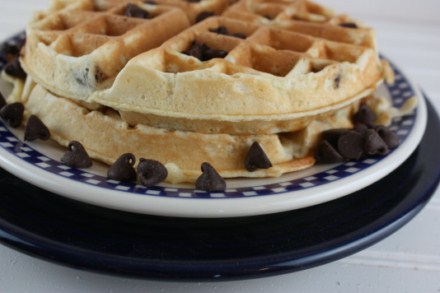 3. Waffles and Pancakes: Homemade pancakes and waffles are not hard to make, but they do take some time. I almost always double my pancake recipe when I make them so that they last for several mornings. We reheat them in the microwave or the toaster and my kids love them that way. One of my kids' favorites to do this way is banana waffles. You really can not go wrong with bananas and chocolate for breakfast.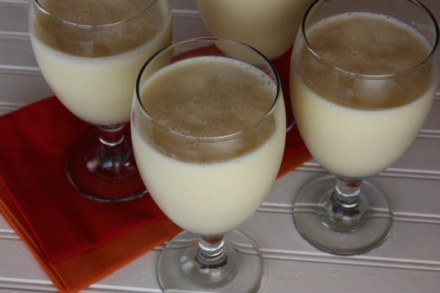 4. Smoothies: Who doesn't love smoothies? They are another favorite in our house. They are healthy and delicious and very easy to make ahead. I make large batches of smoothies and freeze them in small containers and I also make homemade smoothie mixes to keep in the freezer. Both work great for busy mornings.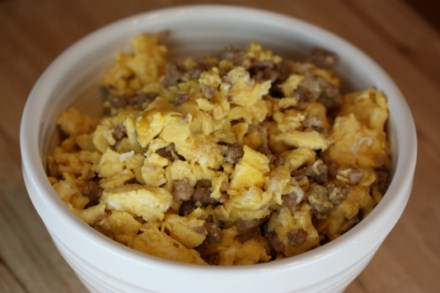 5. Sausage and Scrambled Eggs: These are an easy breakfast, either made ahead or eaten the same day. I like to make a large batch and eat them for breakfast that day. I then either keep the rest in the fridge for mornings later that week or freeze for a later date.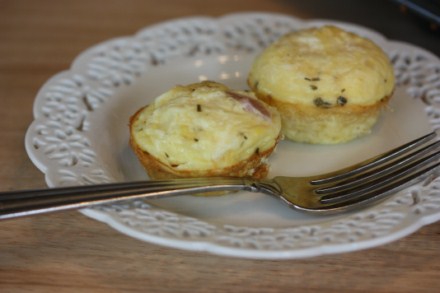 6. Ham and Cheese Mini Frittatas: Ham and cheese for breakfast is a favorite for almost anyone and ham and cheese mini frittatas are an easy way to serve ham and cheese for breakfast. Make a large batch of these over the weekend and you can use them over the next few days or freeze to use later. Reheat in the microwave as needed and your family will love them.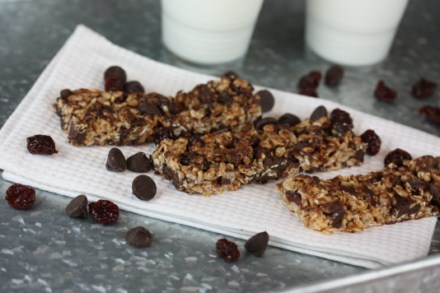 7. Dark Chocolate Cherry Granola Bars: Dark chocolate and cherries for breakfast?! Yes, please. Really who wouldn't love dark chocolate and cherry granola bars for breakfast.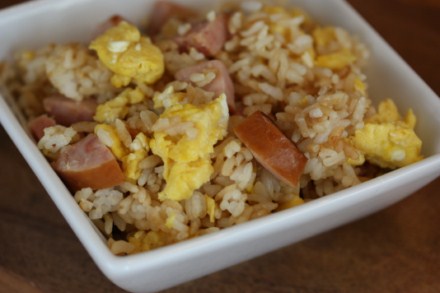 8. Breakfast Fried Rice: A unique and fun breakfast that is very make ahead friendly. I freeze this all the time and my family loves it.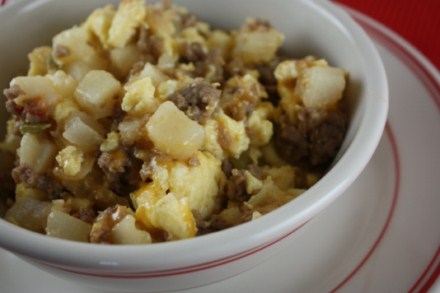 9. Breakfast Bowls: These are very similar to what you buy in the freezer section, but they are much cheaper and better when you make them at home. I love keeping these in the freezer for busy days.
Now I would love to hear what your favorite make ahead breakfasts are?