Pizza Meatballs combine all the flavors of pizza in an easy make ahead kid and freezer friendly meal!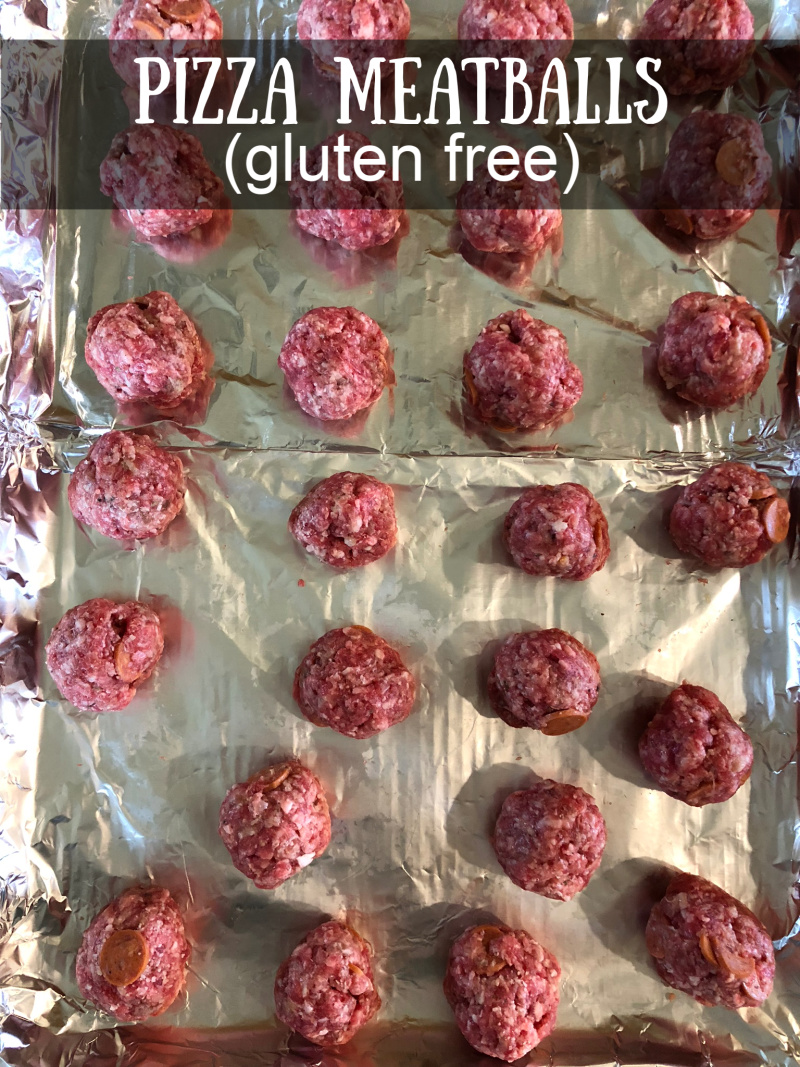 This recipe has been on my computer ready to post for months, but I have avoided sharing the recipe because of the pictures.
I think I have tried three times to get good pictures of these meatballs and all three times they were less than perfect. And by less than perfect I mean that the meatballs were great, it was the pictures that were not all that great.
First of all meatballs don't photograph well. They are not the prettiest of foods in real life. Getting them to look good in a photo is even harder.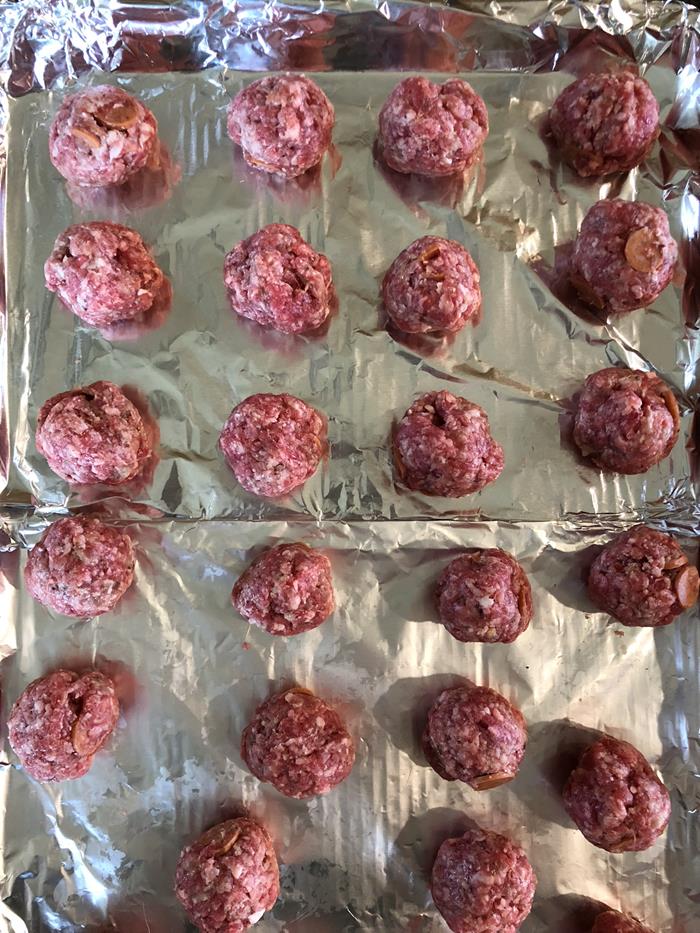 But the reality is that most of my pictures are almost always taken right before we eat them. Desserts, muffins, and recipes like homemade granola are easy to make ahead and photograph. Dinner not so much.
The pictures for my dinner recipes are pretty much always taken right before dinner. I don't have time to stage a photo because my family is standing around waiting to eat whatever I am trying to photograph. That makes it hard to get good pictures.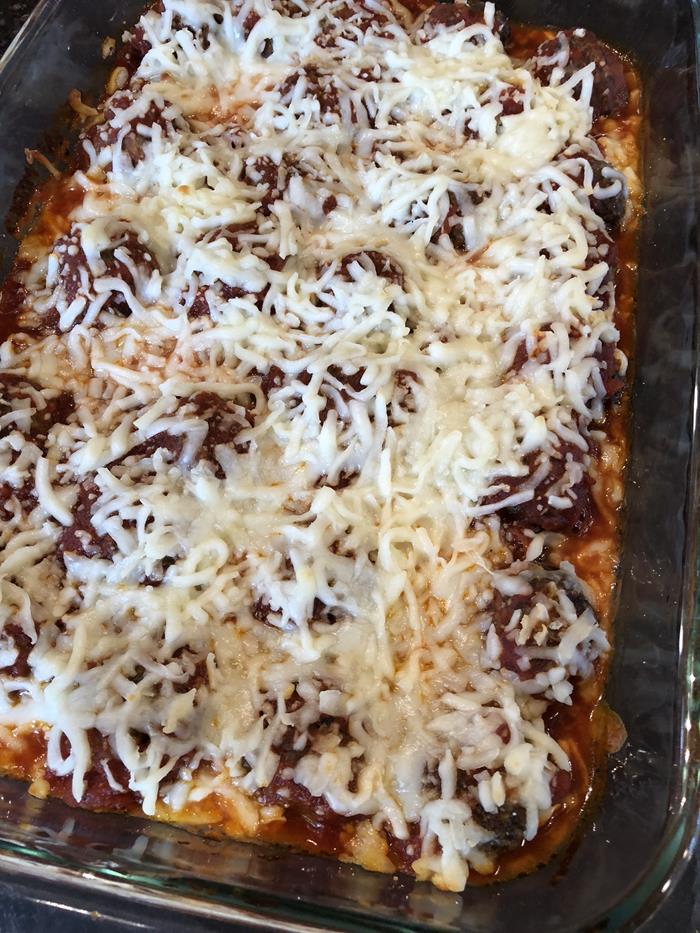 Yes, I could make dinners ahead of time and photograph them and reheat them for my family like many bloggers now do, but that just doesn't work for my life right now.
Instead you get photos that are less than perfect because the pictures are taken minutes before my family eats the food. But I am hoping that makes my recipes seem more doable. If you make these meatballs they will look almost exactly like the meatballs in my pictures.
The reality is that they won't be fancy, but they will be delicious!
Now let's talk about these pizza meatballs!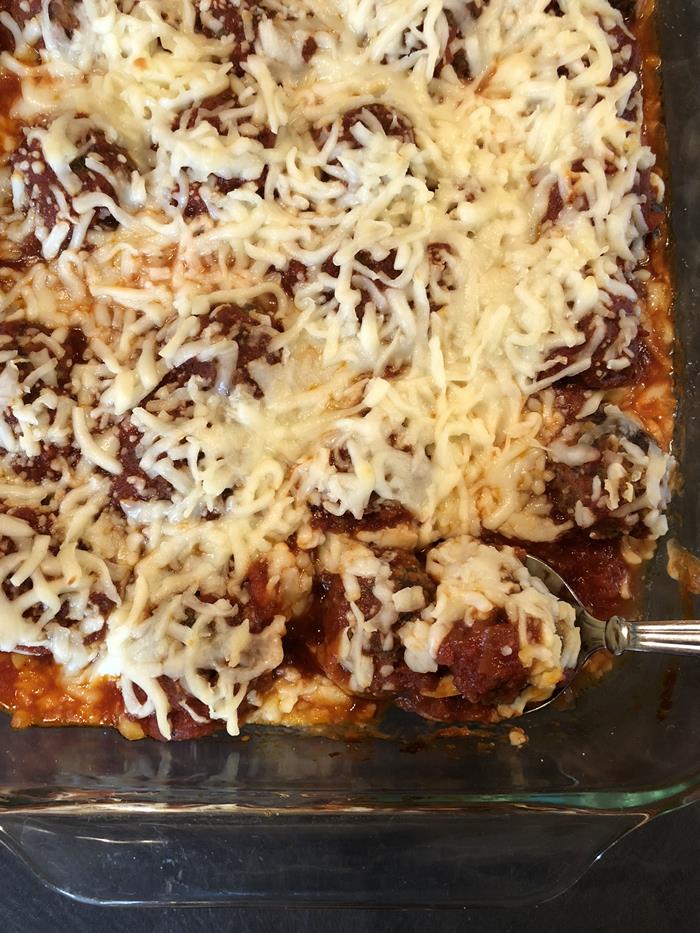 Can I freeze meatballs?
Yes, meatballs freeze great. You can freeze them before or after cooking. Meatballs are one of my favorite make ahead freezer friendly meals. My gluten free meatballs, Asian meatballs, and Mexican meatballs all freeze well.
How should I serve pizza meatballs?
My family eats pizza meatballs several different ways. We eat them as is with a couple of side dishes. I add sauce to the cooked meatballs and we eat them over pasta or rice. Pizza meatballs are also great as pizza meatball sub sandwiches.
Can I use different types of meat in meatballs?
Yes, you can. I like a combination of two or three kinds of meat, but you can easily change that up. I usually make these with ground beef and sausage, but you could use just ground beef or make them with ground turkey or chicken. We use pepperoni in these as well, but you could use salami or ham if you prefer to use those. This is one of those recipes that you can really change up.
No matter how you make these I think your family will love them!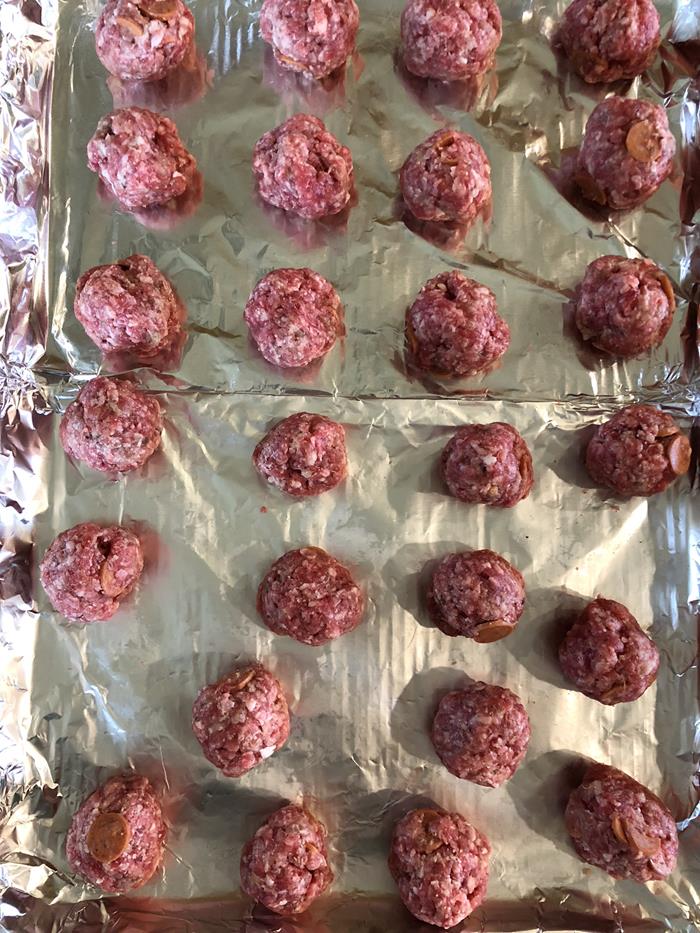 Pizza Meatballs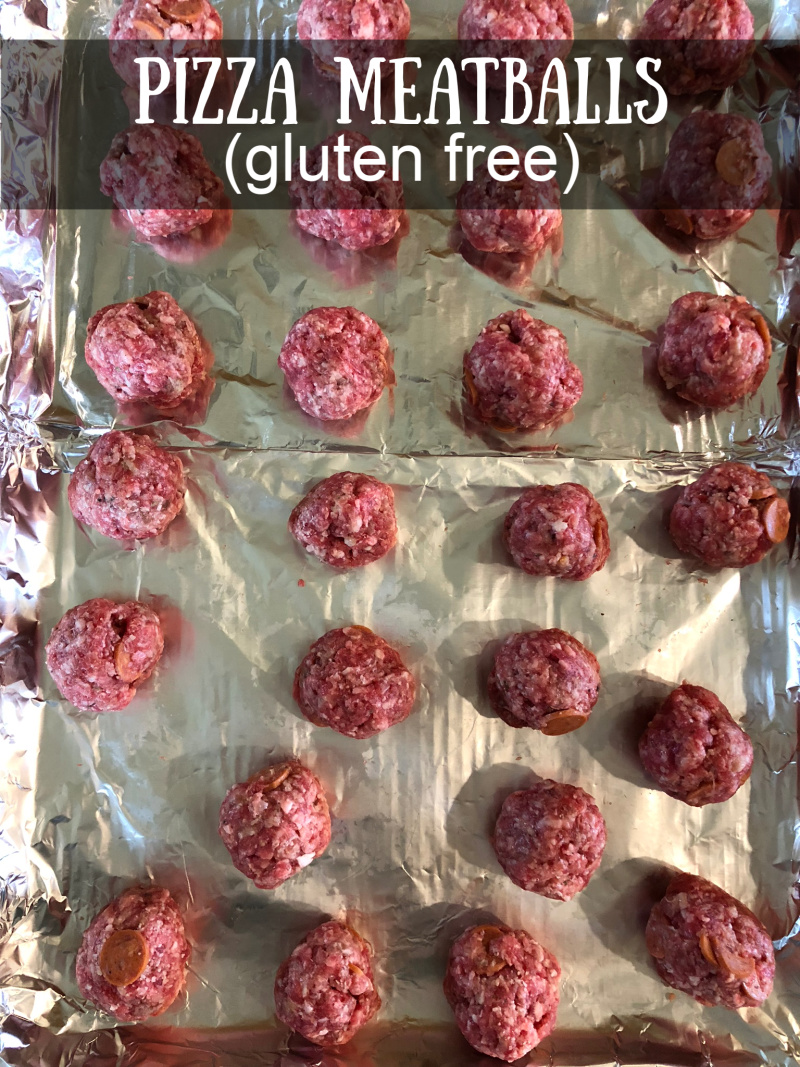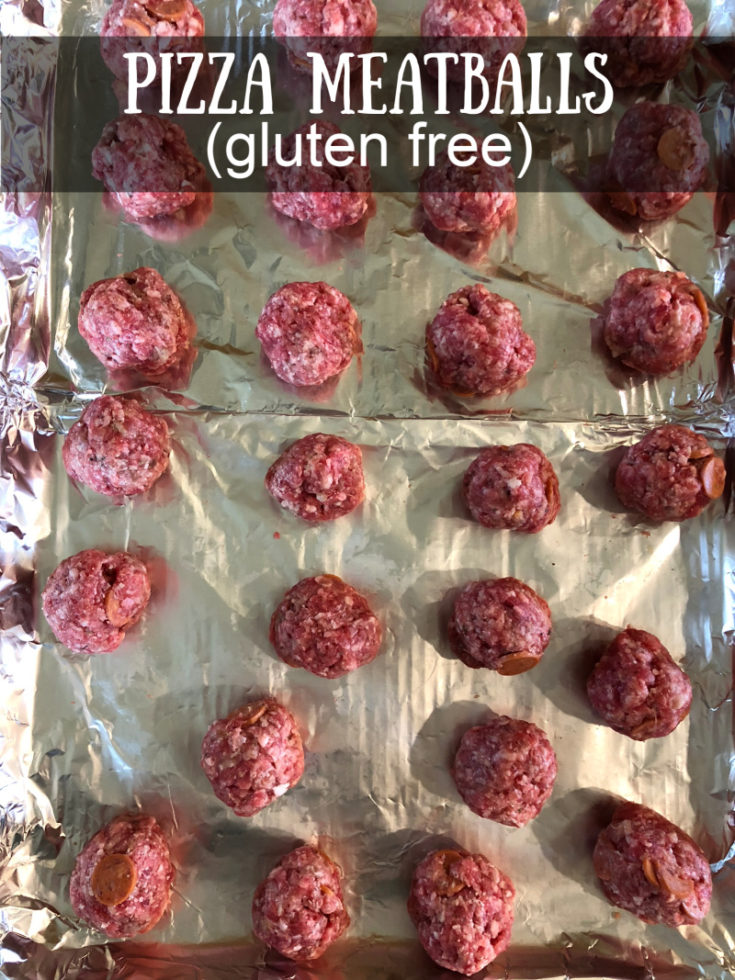 Pizza meatballs are an easy make ahead kid friendly meal.
Ingredients
2 pounds lean ground beef
1 pound ground breakfast sausage
2 eggs
3/4 cup chopped pepperoni ( or use small salad size pepperoni)
1/2 cup parmesan cheese
1 teaspoon salt
1/2 teaspoon pepper
1/2 cup potato flakes
1 teaspoon Italian seasoning
2 cloves minced garlic
Instructions
Preheat oven to 350 degrees.
Line two baking sheets with foil. Set aside. You don't have to line baking sheets with foil, but it makes clean up easier.
In a large bowl combine all ingredients. Mix together well. I usually use my hands to mix this because it combines the ingredients better.
Roll mixture into 1 1/2 to 2 inch balls. I use a cookie scoop so that the meatballs are even in size.
Bake for 35-45 minutes. Smaller meatballs will take around 35 minutes. Larger meatballs will take closer to 45 minutes.
Remove from cookie sheet.
Serve as is, with sauce over pasta or rice, or as meatball sub sandwiches.
Notes
Meatballs freeze great. You can freeze them before cooking or cook as directed, cool completely and freeze.
Nutrition Information:
Yield:
12 servings
Serving Size:
1
Amount Per Serving:
Calories:

377
Total Fat:

25g
Saturated Fat:

9g
Trans Fat:

0g
Unsaturated Fat:

13g
Cholesterol:

143mg
Sodium:

774mg
Carbohydrates:

3g
Fiber:

0g
Sugar:

1g
Protein:

33g