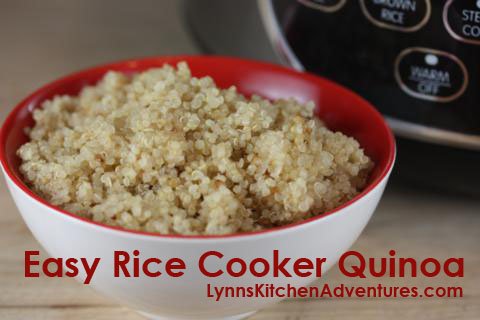 Quinoa has been a staple in many gluten free diets for years. It has gained in popularity though over the last few years and is a staple in many diets now, not just gluten free ones.
I had heard a lot about quinoa before going gluten free, but it was not until I went gluten free that my family gave it a try. Now it is something I always keep on hand in my kitchen.
I was going through some of the pictures on my computer the other day and came across some pictures of quinoa and my rice cooker that I took last summer. I had planned on sharing my favorite way to cook plain quinoa with all of you and I guess I never got around to it.
Yes, I took them over six months ago and they sat in a folder on my computer this whole time, but today we are going to fix that.
Today I am sharing my favorite way to cook quinoa. After all it is time for something a little healthier. We all like cookies, but we need something healthy mixed in there as well.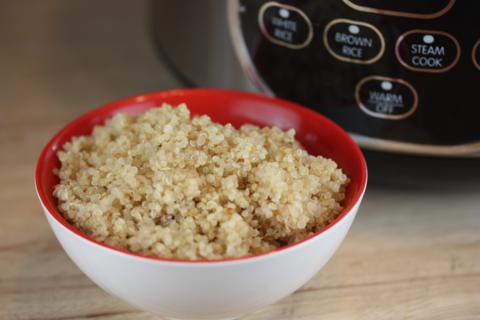 Really this is not a recipe, just a technique, but it is my favorite way to cook quinoa. It is not only the easiest way to cook it, but I think I think it also gives it the best texture.
All I do is cook quinoa in my rice cooker. Yes, it is that easy.
I simply cook the quinoa in my rice cooker just like I cook rice. I follow the same instructions and use the same amount of quinoa and water that I would rice and water. For my rice cooker I set it on the white rice setting, but rice cookers may vary a little on that. Some brands of quinoa need rinsed before cooking, so be sure to follow the directions on the package for that.
If you want a little more flavor use chicken or beef broth in place of the water.
It is really that simple.
See it is more of a technique than a recipe, but it is so good this way.
I would love to hear your favorite way to cook quinoa?