My Ask the Readers posts are some of my favorite posts to do. I love asking my readers for help because you all know so much.
This is a little backwards from what many sites do. I know that. Most websites investigate, research, share their opinions, and are the authority on what they post. I get that. I know readers go to websites for information and help. You want us to know what we are doing.
However, I will be the first to admit that I don't know it all. I have so much to learn. Don't we all? That is why I love my Ask the Readers posts. They allow us to all learn from each other.
I love sharing recipes, tips, and ideas that make my life easier, but I know there are many recipes, tips, and ideas that I have never tried.
For many things now we all just google it. There is a world of information at our fingertips. But when it comes to buying something like a new rice cooker, a new crock pot, or even talking about the current price of butter, I like to get information from those I know and trust.
And the reality is that I feel like I know my readers. Many of you have been reading for years and years. I feel like we have a sort of community here. I don't know it all and neither do my readers, but I know between all of us together, we know a lot.
Many of you are older and wiser than I am. Many of you may be younger and wiser than I am. And many of you have tried things I have not. We can't all know it all. And we all need help learning new things.
Those are all the reasons why I love my Ask the Readers posts and why they won't be going anywhere anytime soon. I love the fact that we can learn from each other and help each other.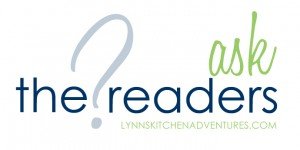 My running shoes post is an example of why I love asking you all questions. I have so much to learn when it comes to running and exercise, but this is a food blog, not an exercise one. So, when I recently wrote a post about running shoes and how fast I was wearing them out, I was a little hesitant to hit publish on the post.
I was not sure anyone would want to talk running shoes. You all come here for recipes, tips, and ideas, not for talking about shoes and exercise. But I am so glad I posted that Ask the Readers question.
It was a great reminder of how helpful you all are and why I love my readers! You all are the best. You love sharing information with me and with my readers. The comments you all leave on my Ask the Readers posts are a wealth of information. If you don't read through them, I encourage you to.
And thanks to you all I now have new running shoes that I love.
In the post I did about running shoes I mentioned that I loved Nike. I loved how they fit and they were the shoes I always ended up getting. However, after receiving many comments and emails from you, I knew I had to at least try on a pair of Brooks running shoes.
Brooks were by far the shoes that the majority of you said you loved for running. And quite a few of you said that if I loved the way Nike shoes fit, I needed to try Brooks.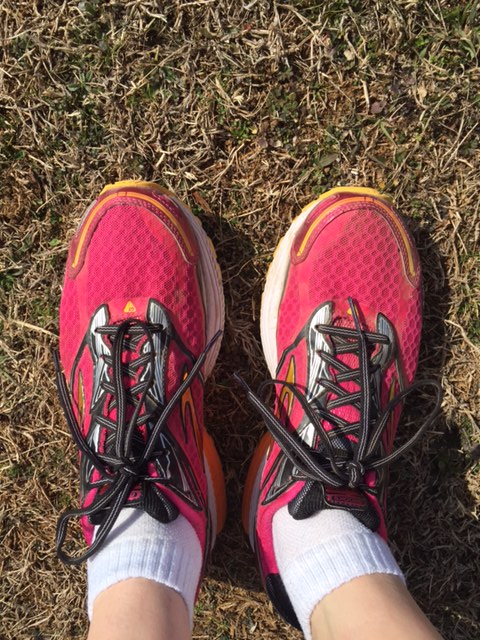 So, I decided to head to the shoe store and try some on. I told my husband that I just wanted to try some on. I had no plans of buying them since I had just bought a new pair of Nike shoes for running. I did not need new running shoes. Or so I thought….
As soon as soon as I tried a pair of Brooks on I knew I would be leaving the store with new running shoes.
It took trying on a few styles, but I knew right away why so many of you said if you love Nike, try Brooks. The fit is very similar to what I am used to in a Nike, but it is better. It is hard to describe why, but it just feels the same, but better.
And they are so much lighter weight than the Nike shoes I was wearing. I run, and actually walk, heavy. I am hard on shoes, especially in the heels. Lighter weight shoes often did not work for me because of this. With the Brooks though I was able to get the support, fit, and comfort that I loved about my Nikes, but in a much lighter weight shoe. They seem to be the best of both worlds. A lighter shoe with lots of support and cushion.
Now, I will say they did cost more than my Nike shoes ever did. I never thought I would ever spend that much on running shoes. But after running in them quite a few times I can easily say that they were worth it. My feet and knees are thanking me. And these will not be my last pair of Brooks.
So thank you to all of you that suggested I give Brooks a try. I don't think I would have ever even tried them on if so many of you had not told me how much you loved them.
And again this is why I love my readers and why I love my asking you all for help. My Ask the Readers posts are not going anywhere. Let's keep learning from each other!
You all are the best!