Tater Tot Nachos are a quick and easy dinner that everyone will love!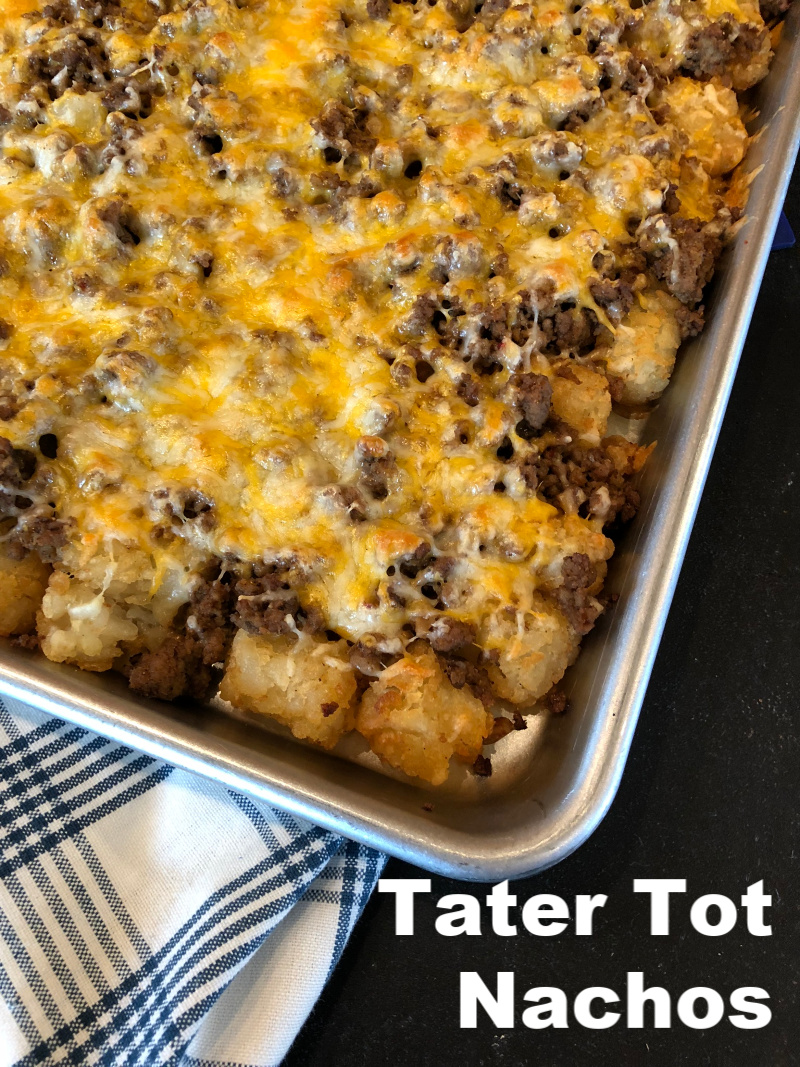 These Tater Tot Nachos are one of those recipes that I almost did not post. They are so easy to make that they are actually not really a recipe.
Not only that, this recipe makes me admit that yes, I almost always have a bag of tater tots in my freezer. My family loves them for a simple side dish or for a simple dinner like Tater Tot Nachos.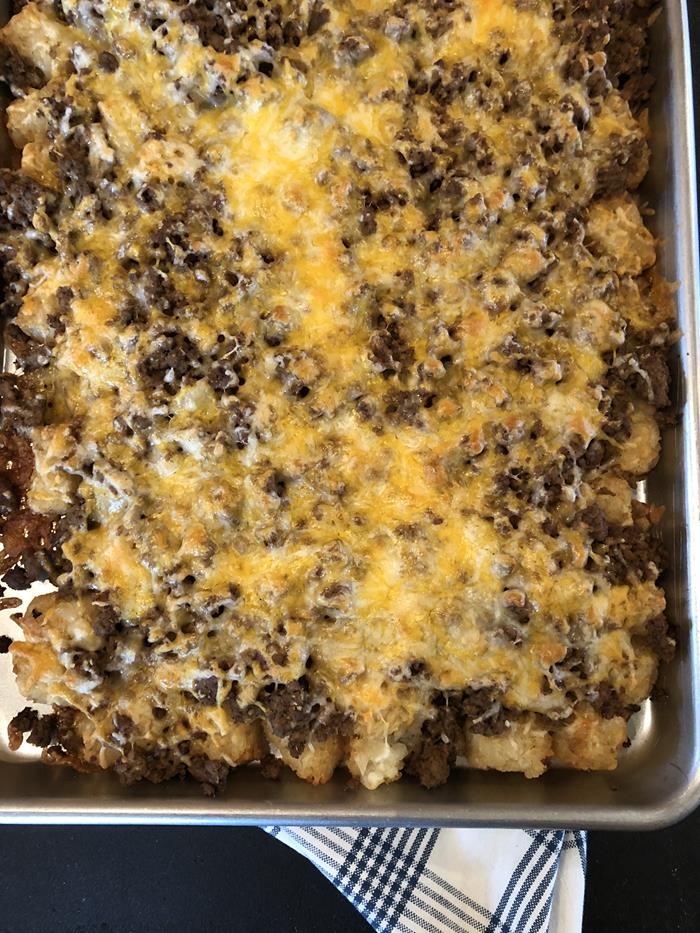 Yes, we love homemade oven fries, but the reality is life gets busy and crazy, sometimes I just need a very quick side dish or meal.
So, yes I will admit that you will often find a bag of frozen french fries or tater tots in my freezer. They allow me to get dinner on the table without a lot of work.
I have been making Tater Tot Nachos for years. The first time I made tater tot nachos was very busy day. I had planned on making pizza for dinner, but I had been gone all day and did not have time to make the dough.
It was one of those days where if we did not live in the country and have food issues, we would have just ordered a pizza. But, since that is not an option, I had to come up with something.
We had already had breakfast for dinner that week and I knew my family would prefer not to have it again, so I needed to come up with something else quick.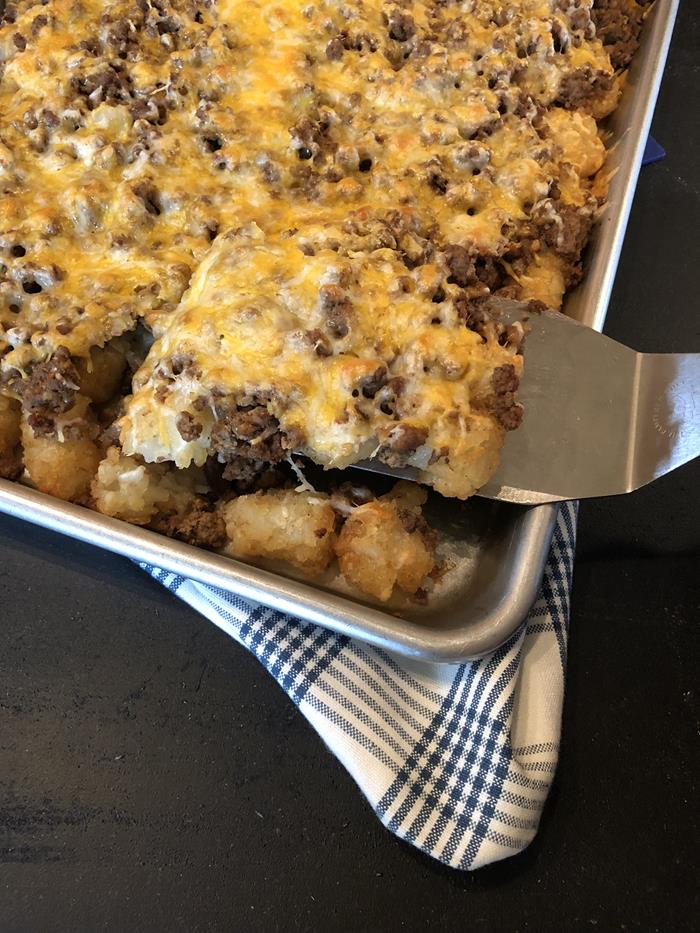 I headed to the freezer to see what I could find that would be easy to put together. I found some frozen taco meat and a bag of tater tots and decided to combine them into a one dish meal.
What I ended up serving was basically just tater tots covered in seasoned taco meat and cheese. It was so quick and easy and my kids loved it. It has been a family favorite every since.
I usually keep these really simple, but you could easily add beans, salsa, and other toppings to this.
Tater Tot Nachos are easy to double or even triple for serving a crowd.
They are also gluten free as long as your taco seasoning and tater tots are gluten free.
Yield: 10 servings
Tater Tot Nachos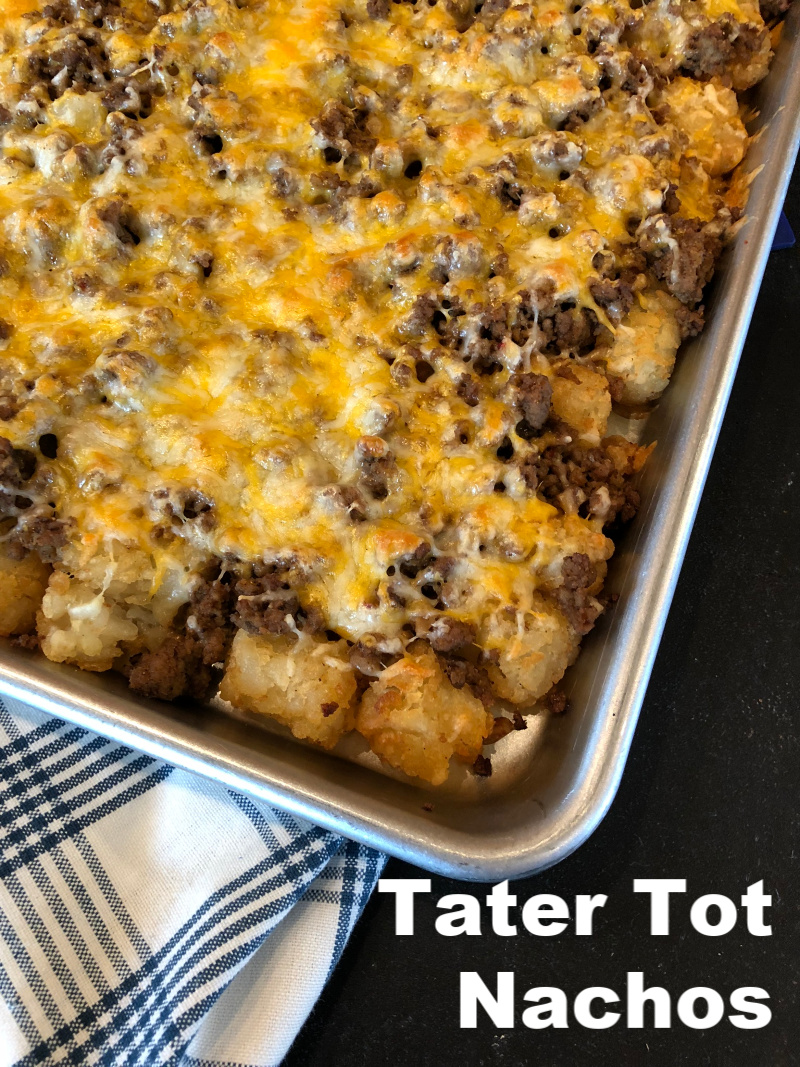 Tater Tot Nachos are a quick and easy kid friendly dinner.
Ingredients
2 lb bag of tater tots
2 cups of grated cheese ( I used a combination of jack and cheddar)
salsa, either mix it in or serve with salsa
Instructions
Preheat oven to 400 degrees.
Place tater tots on a cookie sheet and cook for 12 minutes.
Spread meat over the top of tater tots. Sprinkle cheese on top of meat.
Cook for 15-20 minutes more or until heated through and cheese is melted.
Notes
This is an easy gluten free dinner as long as your taco seasoning and tater tots are gluten free.
Originally published October 2011. Updated January 2020.