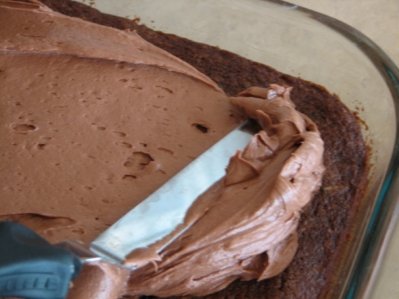 I think everyone should know how to make homemade frosting.
You might be thinking, "frosting, really why do I need to know how to make frosting?"
Homemade frosting can make even the simplest cake or cupcake special. It is so easy to make and taste so good. It tastes like frosting, unlike the stuff that comes from a can.
I know there are some uses for canned frosting, but in my opinion cake is not one of them.
I know many of you will disagree with me on this. Some of you may like canned frosting, but if you are someone that likes canned frosting and have never tried to make your own, please give it a try.
What I love about homemade frosting is that it takes a simple homemade cake, or even a cake mix, and makes it special. If you don't have time to make a fancy dessert or birthday cake, take a cake mix and make a cake or cupcakes out of it, but instead of using a can of frosting, make your own.
People can often tell instantly if a cake is made from a mix and a can of frosting, but homemade frosting covers up the fact that you used a mix. It turns a cake mix or other simple cake, into a nice dessert that will impress all most anyone.
You can frost almost any cake with homemade chocolate frosting or homemade cream cheese frosting and it will taste so good.
You can frost a simple banana cake or cupcake with homemade honey frosting and it will make it special.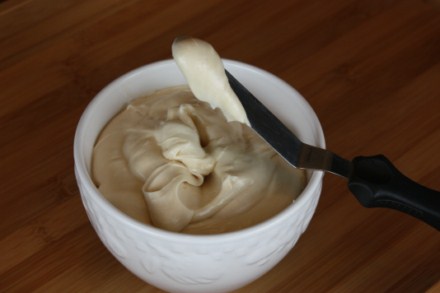 For something a little different try Caramel Frosting on a cake.
And the things that you can mix in or add to these frostings are endless. Sprinkle nuts on top of a cream cheese frosting and shaved chocolate or M&M's on top of a chocolate frosting. You can even stir things like toffee bits into a chocolate frosting like I do for my Chocolate Toffee Cupcakes.
When it comes to homemade frosting experiment, be creative, and have fun.
Now I would love to hear your thoughts. Do you make homemade frosting or buy it in the can?