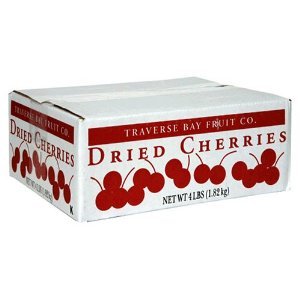 What did we do before Amazon
? Really, what did we do?
Okay, so I know what we did, but really Amazon.com
has made my life, and I am sure many of your lives, so much easier. I am guessing it is has also saved you some money here and there.
I recently bought something off Amazon that I never thought I would buy and that is fruit. Dried fruit to be exact.
When we were in Oregon visiting my family a few weeks ago, my kids tried dried cherries for the first time and they loved them.
Yes, my poor kids have never had dried cherries. We eat a lot of dried fruit because it is a healthy snack, but dried cherries tend to be very expensive and three hungry kids can finish off a package of dried fruit very quickly. So, I have avoided buying them.
I though grew up eating lots of cherries. We ate them fresh, canned, dried, and just about any other way you can serve them. I love cherries and forgot how good dried cherries were until I had them again a few weeks ago.
My mom mentioned that she bought her dried cherries at Costco for a really good price. (Oh how I wish we had a Costco, but that is a whole different subject.) I was really tempted to head to Costco for some dried cherries and haul them back to Oklahoma in a suitcase, but I quickly realized that was not very practical because we had plenty of other things to haul back with us.
So, the dried cherries stayed in Oregon, but I could not get them off my mind. I really wanted some dried cherries, but I did not want to pay a huge price. I did some investigating last week and checked around at prices.
I was about to give up on finding dried cherries, but then I wondered if Amazon.com
would have them. Amazon has just about everything else, so why wouldn't they have dried fruit.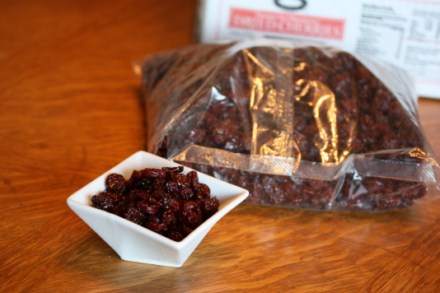 I checked Amazon and of course they had dried fruit. They actually had quite a selection of dried fruit, including Not only that, the dried cherries were a really good price. Now, it is not quite as good as my mom could get them for, but it was still a good deal.
So, I bought Dried Cherries
on Amazon and my box came on Tuesday. Any guesses what we have been eating a lot of the last few days? My kids love them and even asked if they could have them with breakfast today.
Now I am thinking of all the things I could put dried cherries in. I am sure they would be good in granola, granola bars, and of course chocolate covered. Not only that, now I can make my cornflake cookies the way Martha intended them to be and that is with cherries.
I choose the subscribe and save option for my Traverse Bay Fruit Co. Dried Cherries, 4-Pound Box
because I knew we would want more cherries and it was a little cheaper that way, but even the regular price is a pretty good deal.
And although I know that dried cherries are not that strange, they are not something I would never have thought to buy through Amazon. So, what strange or odd things have you bought from Amazon.com
lately?