Freezing taco meat allows you to have a quick and easy dinner any night of the week!
This could also be called how to freeze taco meat because you need keep taco meat in your freezer. It is one of the things that you will almost always find in my freezer.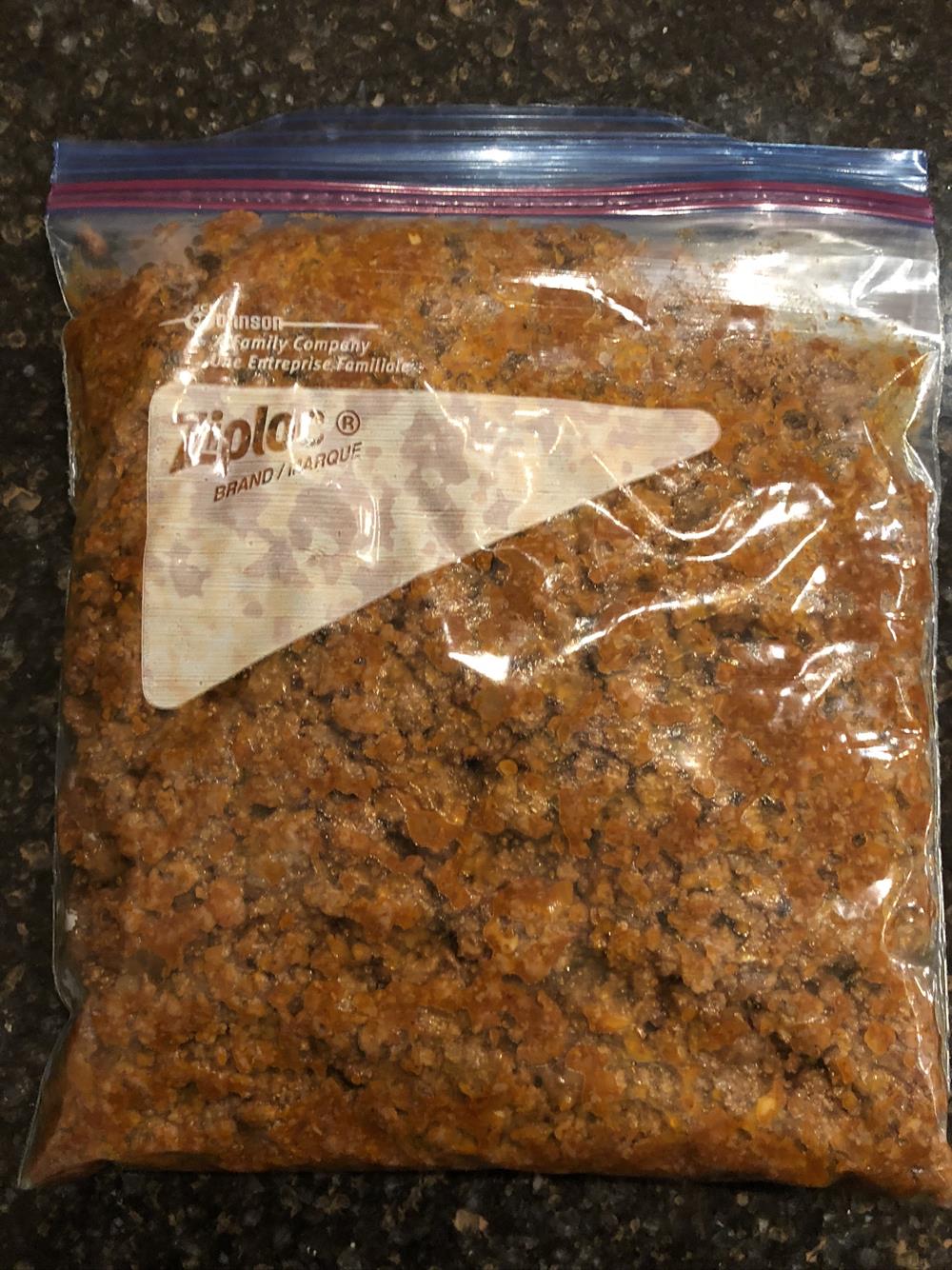 I love freezing taco meat because it is so easy to make a large batch, place it into Ziploc bags, and freeze. It really doesn't take that much more time to cook six pounds of taco meat than it does to cook one or two pounds.
But what I love the most is that I can use taco meat for so many things. Yes, it works for tacos, but you can change it up and use it in so many ways.
Recipes for Using Taco Meat
It works great for tacos, taco salad, nachos, taco fries, taco quesadillas, and more.
I use it in enchiladas and burritos.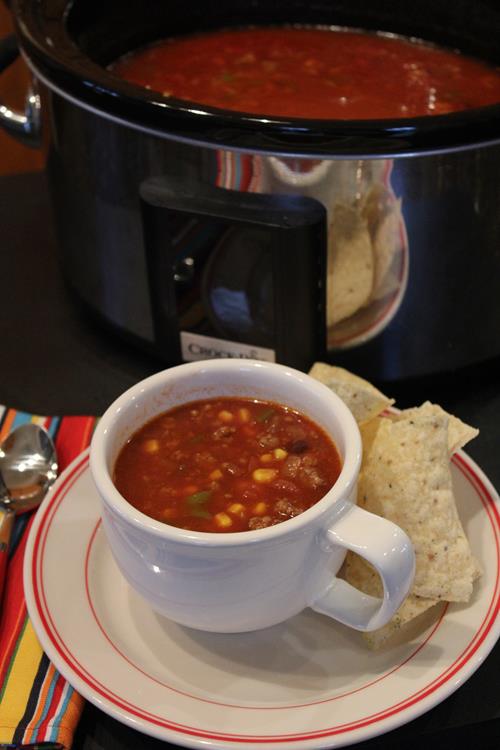 You can also use it in taco pasta, taco soup, and oven tacos.
There are so many ways to use seasoned taco meat, which is why it is one of my favorite things to keep in the freezer.
How To Freeze Taco Meat
I have been making and freezing my taco meat for years. My sister gave me a recipe for freezing taco meat a long time ago, and I have been using it ever since then.
The trick to this recipe for freezer taco meat is the tomato sauce. You do not want to freezer water, or at least you should try to avoid it.
Most seasoned taco meat contains water. I don't like water in my freezer meals, because water is more likely to form ice crystals and cause your food to have freezer burn.
If you can avoid it don't freeze items that contain water.
This recipe uses tomato sauce in place of the water. Not only does it freeze better this way, but I think it also tastes better. I like the flavor that tomato sauce gives the meat.
Yes, you can use water, but give tomato sauce a try. I don't think you will use water again.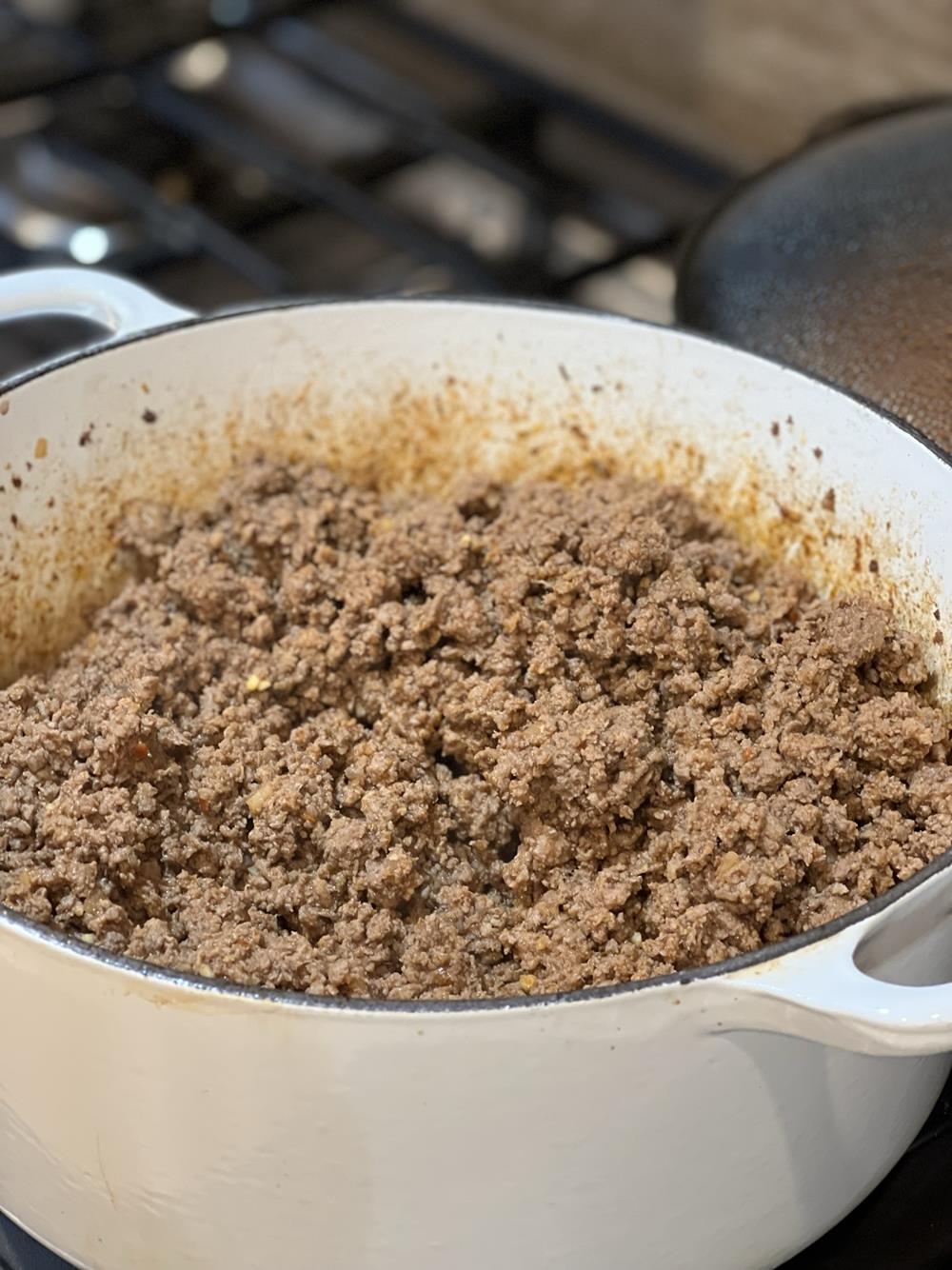 Cook your meat.
Drain off the fat.
Stir in taco seasoning and tomato sauce.
Cook completely.
Freeze in zip-top type bags or freezer-safe containers.
Ingredients
Yield: 12 servings
Freezer Taco Meat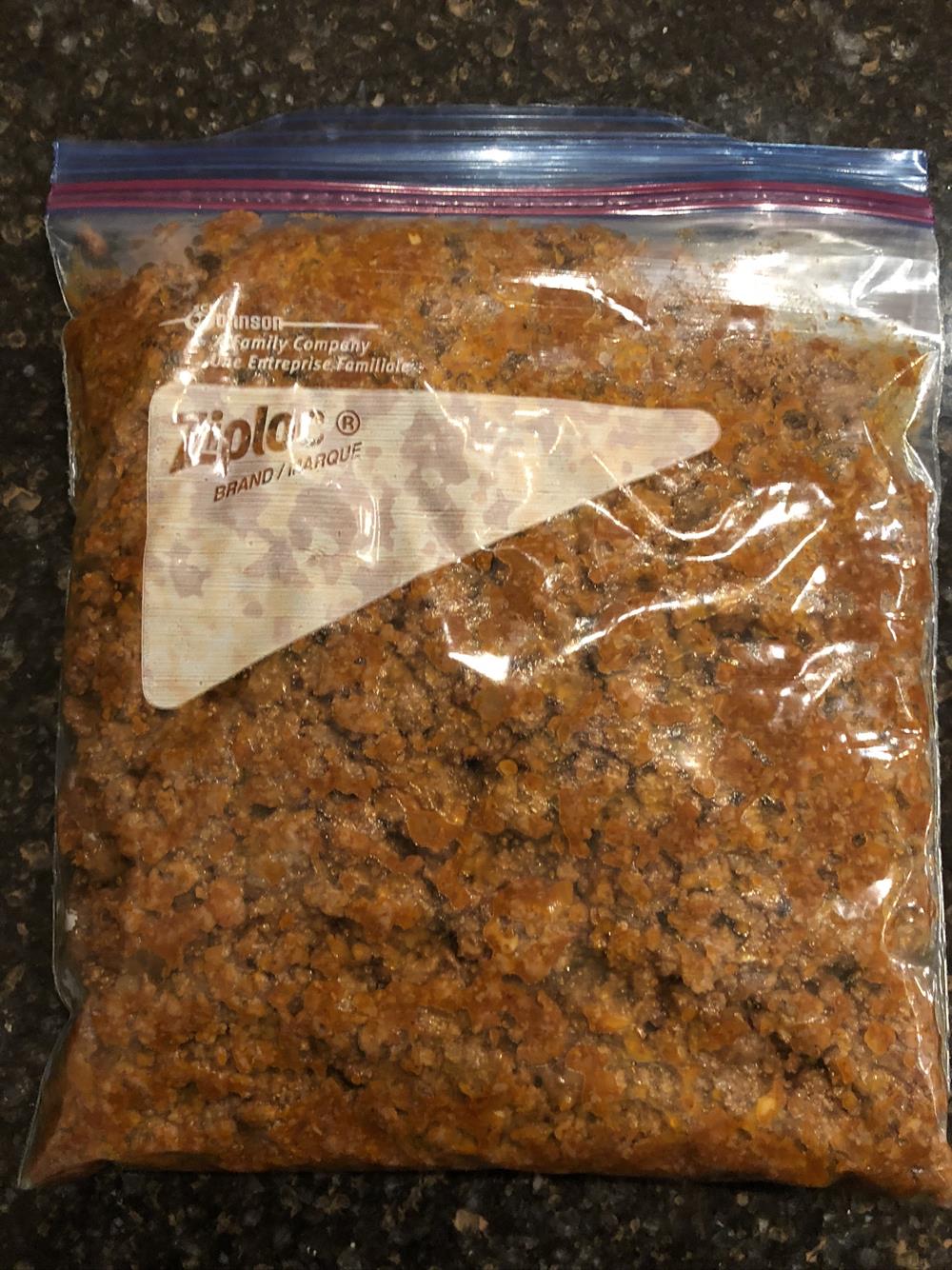 Filling your freezer with taco meal allows you to have tacos in no time any night of the week.
Ingredients
2 pounds ground beef
8 ounces tomato sauce
1 package of taco seasoning
Instructions
Brown ground beef and drain.
Mix tomato sauce and seasoning into meat and combine well.
Cook for several minutes or until heated through.
Divide into containers or Ziploc bags, cool, and freeze.
Notes
I love to use my homemade taco seasoning since it is gluten free.
Ground turkey, chicken, venison or a combination of meats work well too.
Nutrition Information:
Yield:
12
Serving Size:
1
Amount Per Serving:
Calories:

212
Total Fat:

13g
Saturated Fat:

5g
Trans Fat:

1g
Unsaturated Fat:

6g
Cholesterol:

67mg
Sodium:

200mg
Carbohydrates:

1g
Fiber:

0g
Sugar:

1g
Protein:

21g
More Ways To Use Taco Meat
Originally posted April 2010. Updated April 2022. Photos and content were updated, but the recipe is the same recipe that I have used for over twenty years.