Need an easy gluten free treat? Gluten Free Dairy Free Chocolate Doughnuts are the perfect gluten free treat for your family.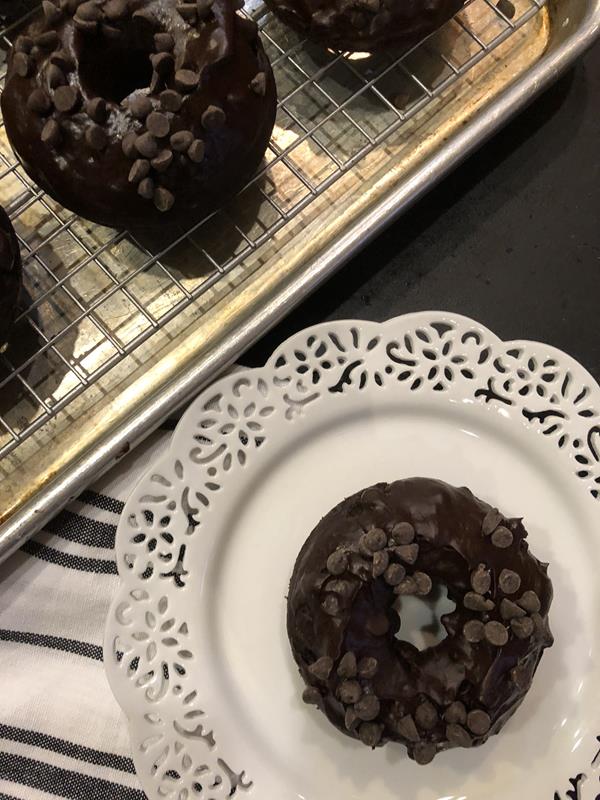 If you miss doughnuts since going gluten free I have the perfect recipe for you today!
I miss doughnuts. If you asked me what I miss the most since going gluten free over nine years ago, doughnuts will always be on the list.
It isn't like I ate doughnuts a lot, but occasionally you just want a really good treat like a doughnut.
I know many of you feel the same way. That is why I love coming up with easy and delicious gluten free recipes like this gluten free dairy free chocolate doughnut.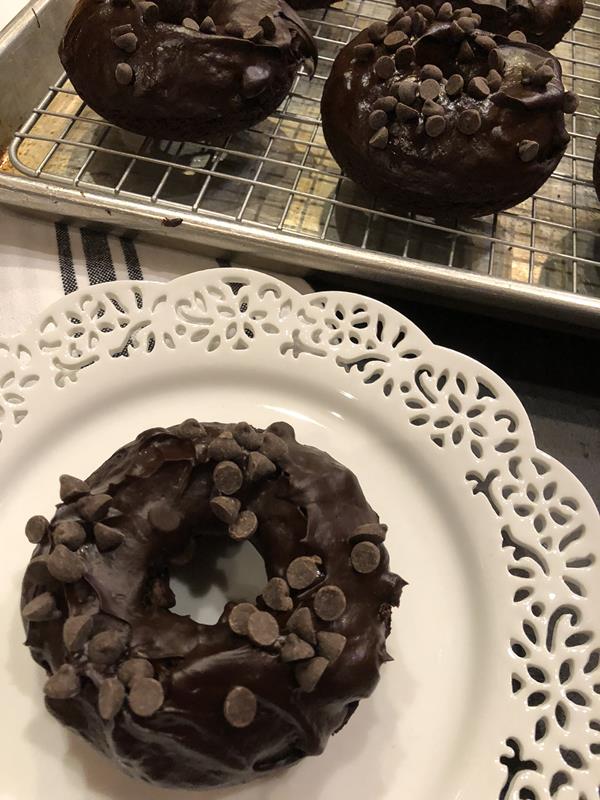 These chocolate doughnuts are a baked doughnut. They are not quite the same as the light and fluffy fried kind that you get at the doughnut shop, but they are so good.
How I Make Gluten Free Doughnuts
These are easy to make gluten free. I use individual flours, but I think a gluten free flour blend would also work. My favorite gluten free flour blend is Bob's Red Mill 1 to 1 gluten free blend.
How I Make These Dairy Free Doughnuts
These are easy to make dairy free. I use dairy free chocolate chips and coconut milk beverage. They kind of coconut milk that is in the refrigerated dairy section. I think other dairy free milks would work as well.
What If I Am Not Dairy Free?
Just use regular milk in place of the coconut milk.
Can you freeze doughnuts?
Yes! Homemade doughnuts freeze great. In fact, you will often find homemade gluten free doughnuts in our freezer because they are an easy gluten free treat to take out when we need one. If others are eating regular doughnuts or breakfast type treat it is nice to have a gluten free version on hand for those that eat gluten free.
Need More Homemade Gluten Free Doughnut Recipes? Here are a few of our favorites:
My favorite doughnut pan for making homemade doughnuts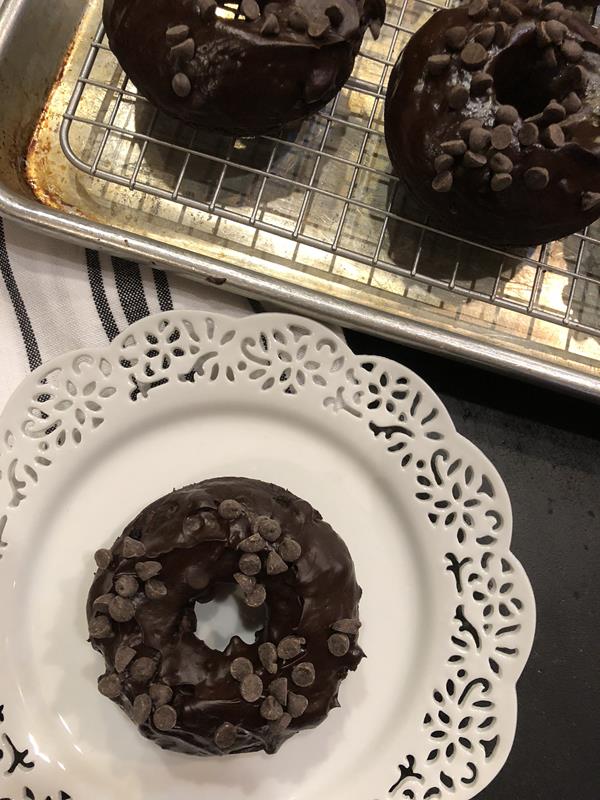 Yield: 12 doughnuts
Gluten Free Dairy Free Chocolate Doughnuts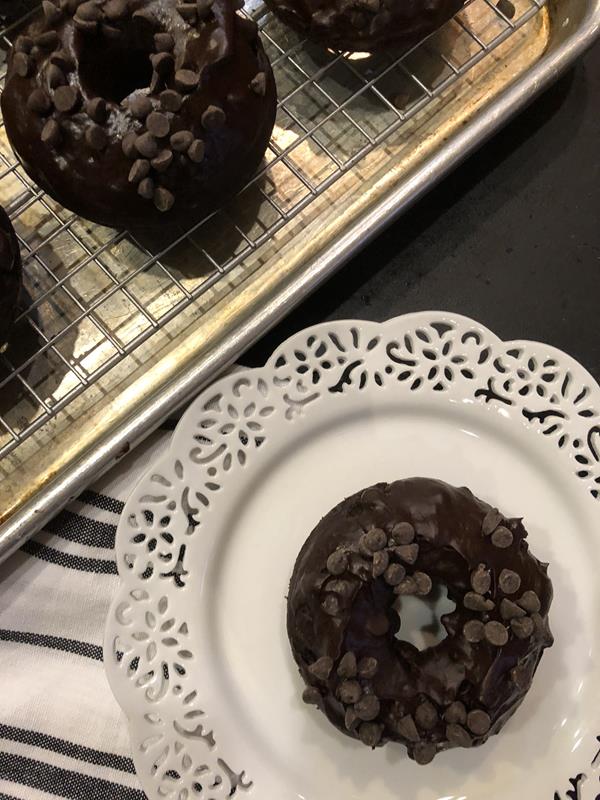 Easy homemade gluten and dairy free treat.
Ingredients
Doughnuts
2/3 cup dutch processed cocoa
1 cup white rice flour
1/2 cup potato starch
1/3 cup cornstarch
1/2 teaspoon xanthan gum
1 1/4 cups brown sugar
1 teaspoon baking powder
1 teaspoon baking soda
3/4 teaspoon salt
2 eggs
2 teaspoons vanilla
1/3 cup oil
3/4 cup coconut milk beverage, (or other dairy free milk)
2 teaspoons white or apple cider vinegar
1 cup dairy free chocolate chips
Glaze
1 cup dairy free chocolate chips
6 tablespoons coconut milk beverage or other dairy free milk
Instructions
Preheat oven to 350 degrees.
In a small bowl or measuring cup combine coconut milk and vinegar. Set aside and let sit aside for about 5 minutes. The texture will change while it sits and that is fine.
In a large bowl combine cocoa, rice flour, potato starch, cornstarch, xanthan gum, sugar, baking powder, baking soda, and salt. Set aside.
In another bowl combine eggs, vanilla, and oil. Whisk together.
Add milk mixture to egg mixture and whisk until combined.
Stir dry ingredients into wet ingredients. Stir just until combined.
Stir in chocolate chips.
Spoon batter into doughnut pan, filling each cup about 3/4 full.
Bake for 12-14 minutes or until toothpick inserted into the center comes out clean.
Remove from oven. Let cool in pan for 1 minute. Remove from pan to wire rack to cool.
Once doughnuts are cool make glaze by combining chocolate chips and coconut milk in a microwave safe bowl. Microwave at 50% power for 30 seconds. Stir and repeat until chocolate is melted and has a glaze like consistency. Dip doughnuts in glaze. Sprinkle with more chocolate chips if desired.
Notes
If you don't have a doughnut pan you can make these in a mini muffin pan. Follow directions and bake for 12-14 minutes.