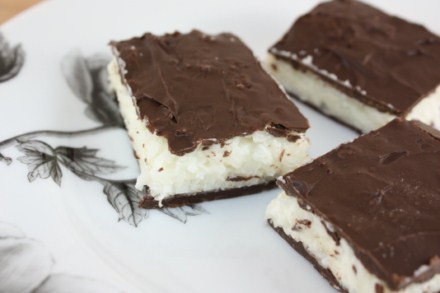 I love to make homemade versions of the foods that we enjoy. If you have read my site for long, I am sure that you already know that.
Homemade versions are not always healthier, but most foods cost less when you make them at home. This recipe today fits into that category.
I certainly can't call these healthy or even healthier than the real thing, but these are so good and so much cheaper than buying the candy bar version.
I have made these twice in the last two weeks. The fist time I made them for my family, but I sent a few to my husband's office for his staff to eat. His staff loved them and asked for the recipe.
Then last week I made another batch to take to a church dinner. They were a very popular. Everyone loved them and several people asked me for the recipe.
Since so many people loved these, I knew this was a recipe that I needed to post.
Over the years I have tried several versions of homemade mounds type bars. These are the closest to the real thing that I have made and everyone that tasted them seemed to agree with that. If you love mounds bars, you really should give these a try.
These are like a mounds bar, but if you prefer an almond joy then I would stir in a few almonds or even toasted almonds, into the coconut mixture.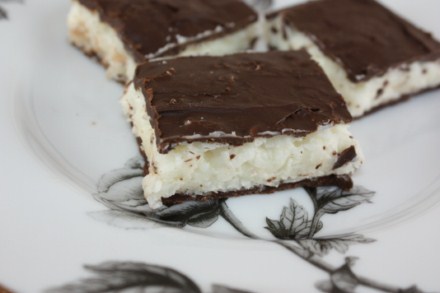 Homemade Mounds Bars
2  14 ounce bags of coconut
1 can sweetened condensed milk
1/2 cup butter, softened
1 lb powdered sugar
3 cups of chocolate chips
2 teaspoons of butter
In a large bowl mix together the coconut, sweetened condensed milk, 1/2 cup butter, and powdered sugar. Mix well.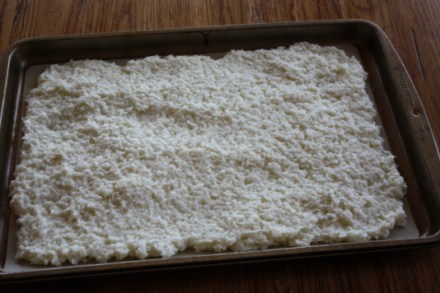 Spread mixture onto a cookie sheet lined with parchment paper ( I used my silicone baking mat on the ones in the picture). Refrigerate for at least 2 hours.


Melt 1 1/2 cups chocolate chips and 1 teaspoon of butter in the microwave stirring every 30 seconds until melted. Spread over chilled coconut mixture and chill until chocolate is set.
(sorry I forgot to get pictures of the last two steps)
Flip bars over and carefully peel or parchment paper. Melt remaining chocolate and butter. Spread over the coconut layer. Chill.
After firm, bring to room temperature and then cut them. If the chocolate is solid these will be hard to cut. I bring them to room temperature to cut them, and then put them back in the refrigerator to store them.

This post linked to
DIY Day
.