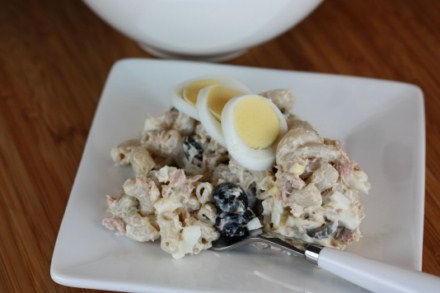 Light meals like pasta salad are perfect for hot summer days. And this pasta salad works well for the pantry challenge that I am doing this month because it contains pantry staples. There is nothing fancy or gourmet in this, but it is really good.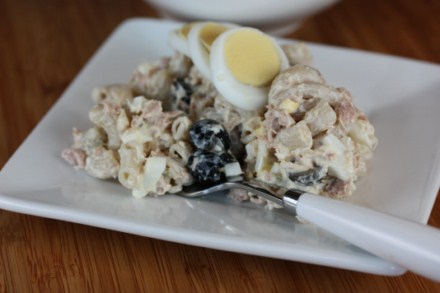 Tuna Pasta Salad
1 lb of macaroni noodles, cooked according to directions on the package

1/4 cup mayonnaise

1/4 cup sour cream
chopped pickles or relish ( I used about 3 tablespoons)
sliced olives ( about 1/2 cup)
3 hard boiled eggs, chopped
1-5 ounce can tuna drained (you can add more tuna if you want more of a tuna taste)
salt to taste
In a large bowl mix together cooked macaroni and remaining ingredients. Salt to taste.
You can either eat this right away or keep in the refrigerator for a few hours until you are ready to serve it.
Enjoy!