Tuna pasta salad is a simple make ahead lunch or dinner that is uses basic pantry ingredients.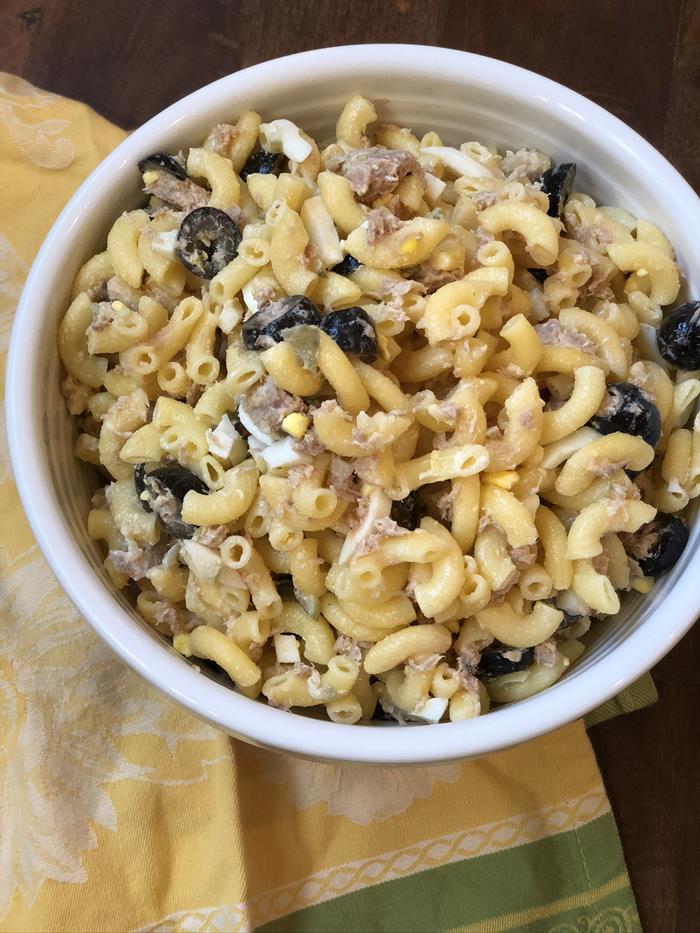 Pasta salad is one of my favorite summer dinners. It is easy to make, doesn't require the oven, and can be made ahead.
Those three things make it perfect for serving your family during the warmer months of the year.
One of the other things that I love about pasta salad is how easy it is to change up. I can serve pasta salad once a week, but if I change it up it doesn't feel like we are eating the same salad every week.
We love pizza pasta salad, Greek pasta salad, spaghetti salad, broccoli bacon pasta salad, bacon ranch pasta salad, and so many other pasta salads.
Tuna pasta salad is another favorite that I can't believe I have never shared with you. Tuna pasta salad is great because it is a main dish salad that uses basic ingredients that I almost always have on hand.
tuna
boiled eggs
pasta or gluten free pasta
olives
mayonnaise
oil
pickles or relish
lemon juice
salt
Can pasta salad be made gluten free? Yes, you can make it with your favorite gluten free pasta. You also need to read labels to be sure that your ingredients are gluten free, but gluten free pasta salad is delicious!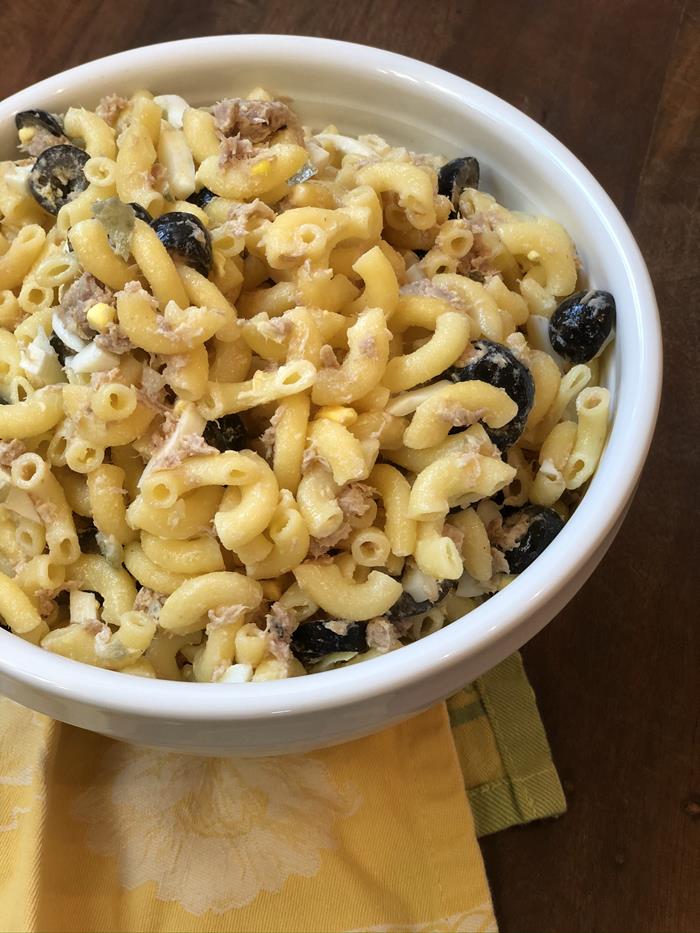 Yield: 10 servings
Tuna Pasta Salad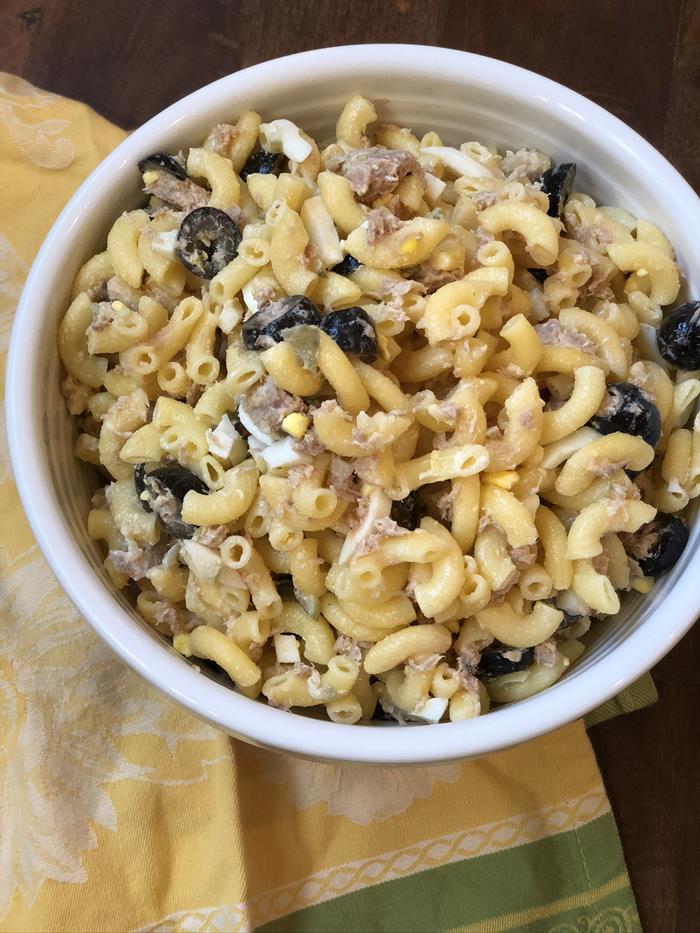 Tuna pasta salad is quick and easy make ahead lunch or dinner.
Ingredients
16 ounces pasta cooked and drained, gluten free pasta works well too
2 -5.1 ounce cans tuna, drained and flaked ( pouches of tuna work too)
1 cup sliced olives
3 boiled eggs, peeled and chopped
1/2 cup chopped pickles ( relish works too)
1/3 cup mayonnaise
1/4 cup olive oil
3 tablespoons lemon juice
1/2 teaspoon salt
Instructions
In a bowl whisk together mayonnaise, olive oil, lemon juice, and salt. Pour over warm cooked and drained pasta.
Stir to coat well.
Add tuna, olives, eggs, and pickles.
Stir to combine.
Serve immediately or refrigerate until serving.
Published July 2011. Updated June 2020.