It is time for another Everyday Adventures post. I love doing these posts because they share a look into my life that is a little different than the recipes that I normally share.
Oklahoma has the best sunrises and sunsets this time of year. Views like the one above are one of the reasons that I love living in the country!
This sausage has become one of my favorite easy meals. I buy it at Costco, but I am pretty sure other places carry it. It is not the cheapest kielbasa, but it is so good.
I have served it with sauerkraut. I have served it quickly fried in a pan with eggs. My son has heated it and eaten it on a hot dog bun many times. I have sliced it and served it with oven potatoes.
No matter how I have served it, we have loved it. And please ignore my feet that made it into that picture… 🙂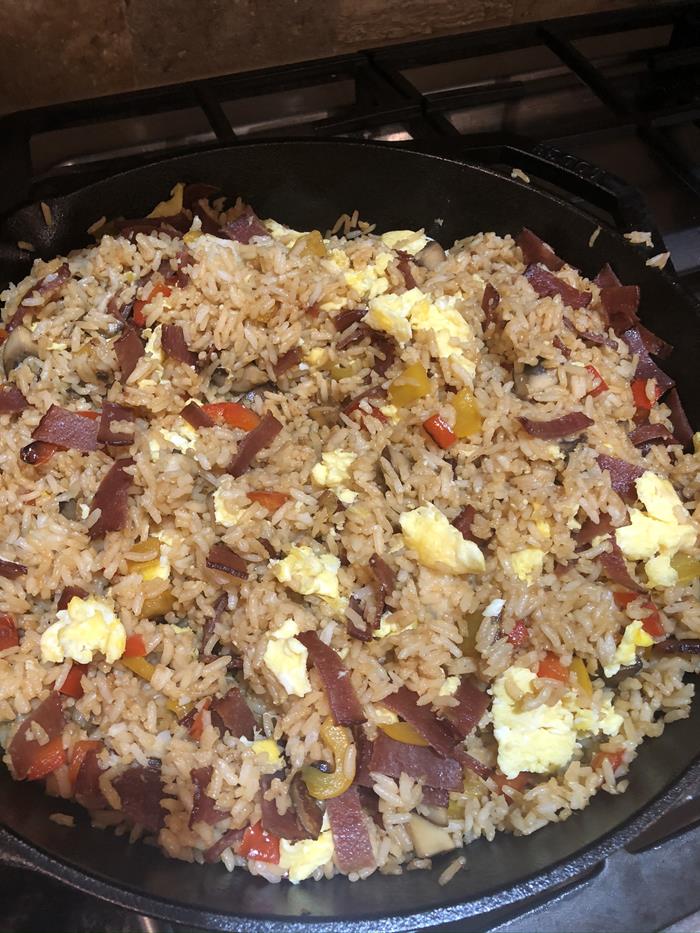 Fried rice is one of my favorite clean out the fridge meals. I have shared several recipes over the years.
We love steak fried rice, chicken fried rice, and breakfast fried rice. But the reality is that I often don't follow an exact recipe and that is the fun of fried rice.
You use a basic recipe, but you change it up depending on what you have on hand. I recently made it with some leftover rice, bacon, peppers, and mushrooms that needed to be used up and it was so good.
I need to update this post, but years ago I shared all about freezing fried rice. Yes, you can freeze it for an easy lunch or dinner.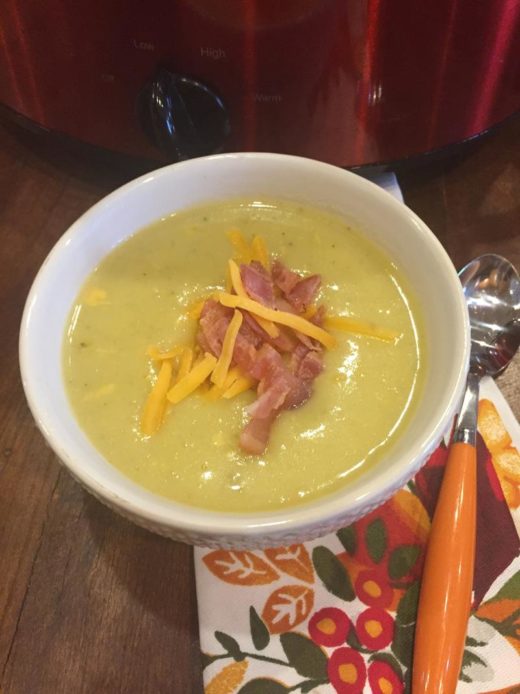 Life in a house with multiple food allergies and intolerances means that dinner can sometimes look interesting.
This week I made my slow cooked cheesy vegetable potato soup for dinner. But since one of my daughters eats dairy free I also made my creamy white chili with sausage.
The good thing though about having two large pots of soup is the leftovers. We had plenty of soup for several meals.
I shared some of my recent reads over on From Our Bookshelf. I know that it is only February, but a couple of the books will probably make my list of favorite books of the year. 2020 has been a great reading year so far for me.
If you love reading and books as much as I do be sure to join our Facebook book group. I love to talk about reading and books with others.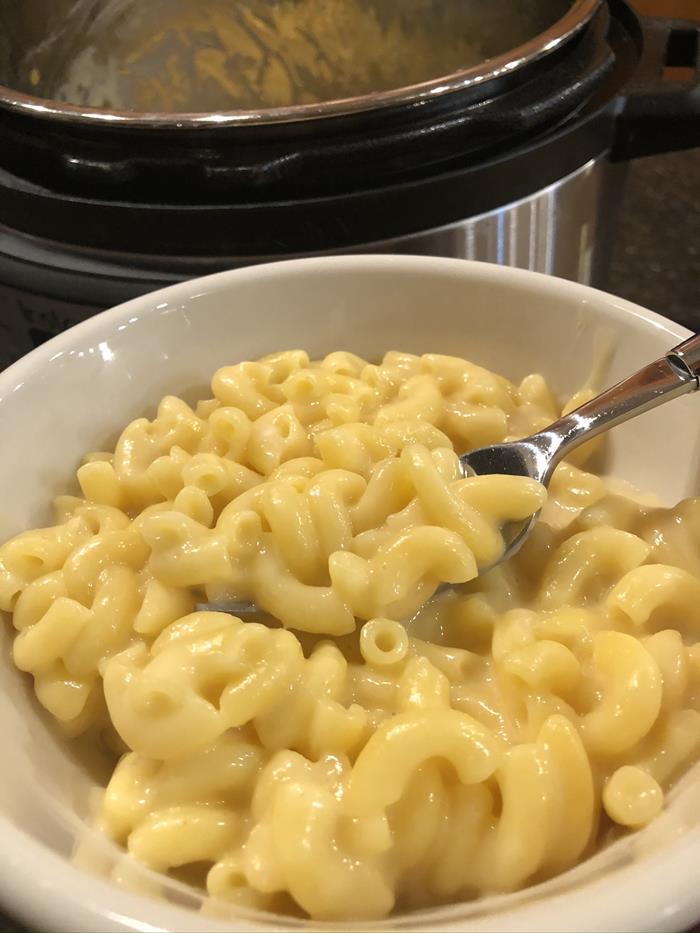 My dairy free daughter was gone for dinner one night recently, so I made homemade mac and cheese. After I made it I realized that I had never shared the recipe with you.
I quickly took a few pictures and will share it soon. It is my favorite easy way to make homemade mac and cheese.
Over the years I have shared pictures of our animals for my Everyday Adventures posts, so I thought I would share this one today with a little bit of a sad note.
We recently lost our dog. Life with animals, especially when you live in the country, involves loss. It is just part of life, but it doesn't make it easy.
Camo was our rottweiler that we got as a puppy less than four years ago. We aren't sure what happened. He just found him one morning with no signs of trauma or anything.
He hadn't been sick or had any issues. Animals die of similar issues that people do, so we think it was probably a sudden heart issue or something like that.
He was my favorite dog of all the dogs that we have had. He wasn't the best guard dog, he loved everyone, but he was by far the smartest dog that we have owned. He will be missed.
And now we will be looking for a new dog or puppy this spring. Our two pure bred dogs have both died young. Our random who knows what they were dogs, that came from the pound and from friends, have all lived long lives.
We live in the country so I will only have big dogs that can survive life in the country. So that will be a must in our search. My kids are already looking at pictures online trying to decide what to get. I will keep you updated on what we find.
I hope that you have a great weekend!