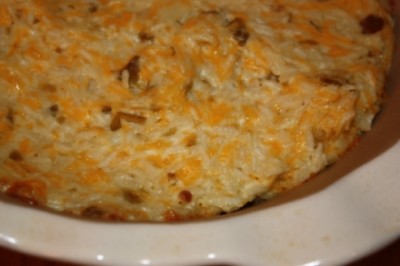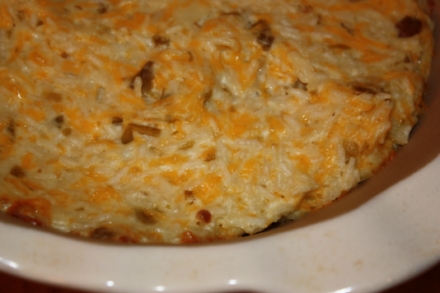 I have been making this recipe for years. It makes a great side dish for Mexican type meals.
This recipe came from an Old Taste of Home magazine. I love their recipes from the 1990's. I have used and still use many of their recipes.
I have made this as a side dish for many Mexican type meals, but I have also taken this to church potluck type dinners. It is always a popular dish.
I will say though that this particular recipe contains minute rice. I am not usually a fan of minute rice, but in this recipe it works the best. I have tried it with regular rice and it just does not turn out right. So, I usually keep a small box of minute rice on hand just to use for this recipe. This rice dish is really the only thing I use it in because I have not found anything else I like it for.
Do you use minute rice?

Green Chili Rice
1 can (10-3/4 ounces) condensed cream of chicken soup ( I now use a homemade version so that it is gf)
1 cup (8 ounces) sour cream
1 can (4 ounces) green chilies
1 cup (4 ounces) shredded cheddar cheese
1-1/2 cups uncooked instant minute rice
In a large bowl, combine the soup, sour cream, chilies and cheese. Stir in rice. Transfer to a greased 1-1/2-qt. baking dish. Bake, uncovered, at 350° for 20 minutes or until rice is tender.