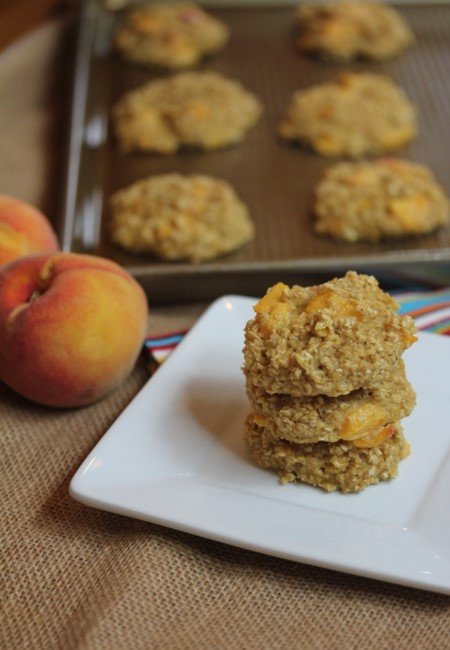 Cookies for breakfast anyone?!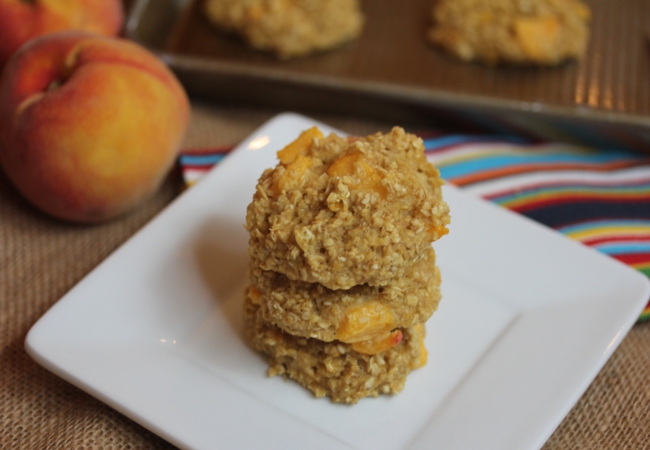 The taste of peaches and cream oatmeal in this breakfast cookie is delicious! Really this is a must try.
These are perfect for back to school. And they freeze great, so make a double batch and stock your freezer for those busy mornings that we all have.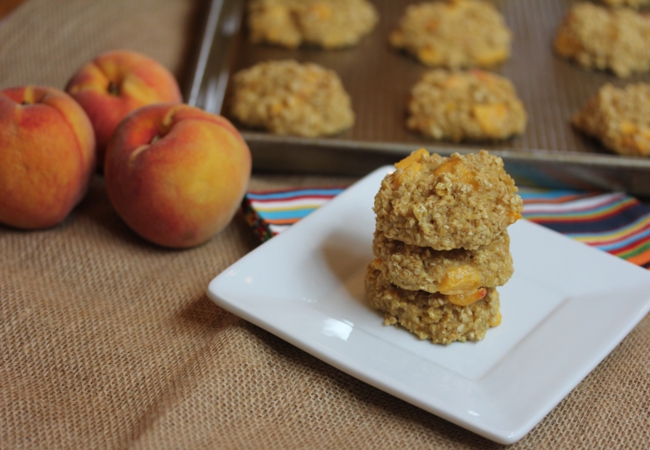 My family loves breakfast cookies. I mean really who doesn't love eating a cookie for breakfast?! But these are not regular cookies. These are more of a healthy hearty, you really can eat it for breakfast, type cookie. Think my peaches and cream baked oatmeal that I shared last year, but in a cookie form.
Since the version I am sharing today uses fresh peaches it is perfect for this time of year. These really are a must try.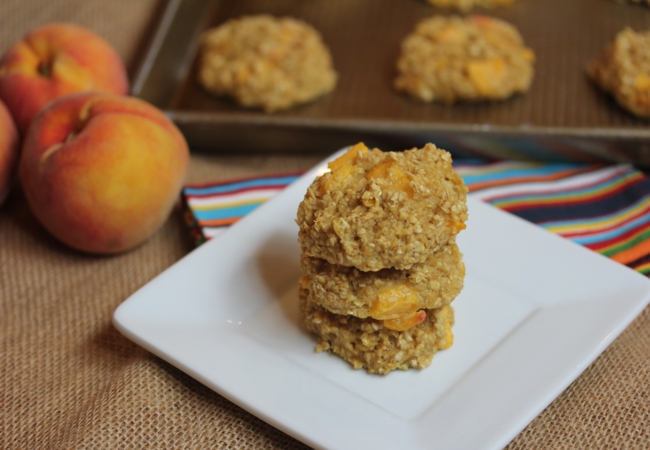 Peaches and Cream Oatmeal Breakfast Cookies
3 cups quick cooking oats (Use gf oats if you are gluten free)
1/2 cup brown sugar
1/2 cup milk
1/4 cup cream (or 1/4 more milk, but cream will give it more of that peaches and cream taste)
2 tablespoons butter, melted
2 eggs
2 teaspoons baking powder
3/4 teaspoon salt
2 teaspoons vanilla
2 peaches, peeled and chopped
Mix all ingredients together and stir well.
Drop by the spoonful onto greased cookie sheets. Flatten slightly.
Bake at 350 for 10 minutes.
Enjoy!