Banana Chocolate Cookies are a great way to use up those ripe bananas on your counter!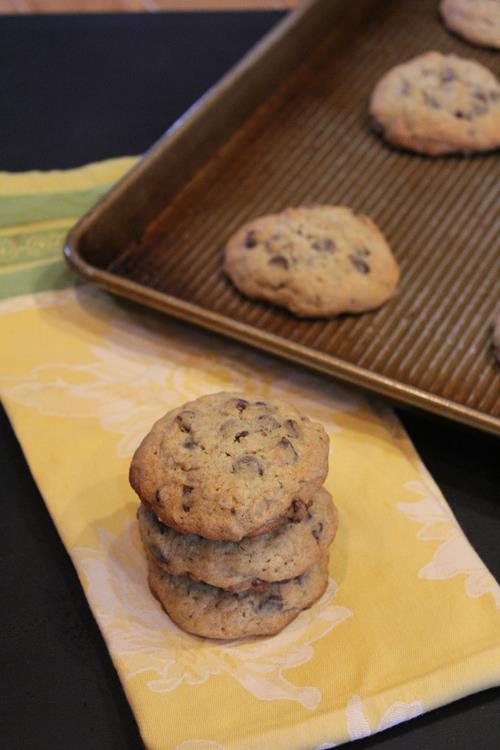 Yesterday I had a couple of bananas that needed used up. I did not want to make my usual banana bread recipe.
I wanted to make something different. These chocolate banana cookies were just what I was looking for.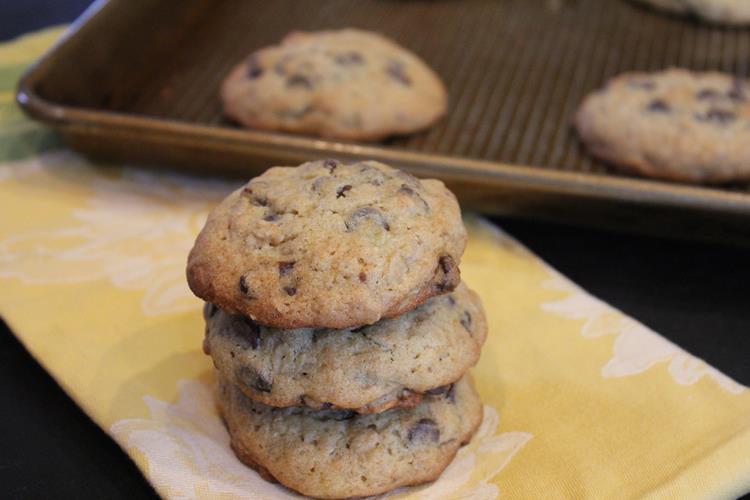 They are so good!
These are a great way to use up a banana or two that you might have. They also have whole wheat and oatmeal in it so they are at least a little healthy. You can easily leave out the whole wheat flour though and use 1 1/2 cups regular flour if you don't have any or don't want to use whole wheat.
If you are gluten free be sure to check out my gluten free version of these cookies.
Banana Chocolate Cookies
1 cup all-purpose flour
1/2 cup whole-wheat flour
1 teaspoon salt
1/2 teaspoon baking soda
3/4 cup unsalted butter, softened
1/2 cup granulated sugar
1/2 cup packed light-brown sugar
1 egg
1 1/2 teaspoons pure vanilla extract
1/2 cup mashed ripe banana (about 1 large)
1 cup old-fashioned rolled oats
2 cups chocolate chips
Preheat oven to 375 degrees.
Whisk together flours, salt, and baking soda in a small bowl and set aside.
Place butter and sugars into a mixing bowl and beat on medium speed until light and fluffy.
Reduce speed to low and add egg and vanilla. Mix until combined. Mix in banana.
Add flour and mix until just combined.
Stir in oats, chocolate chips.
Using drop dough onto baking sheets using a cookie scoop or use a heaping tablespoon full. Space about 2 inches apart.
Bake cookies 11-12 minutes or until edges are lightly browned.
Adapted from Martha Stewart Cookies