Need some easy soup recipes? I am sharing six of my favorite soup recipes with you!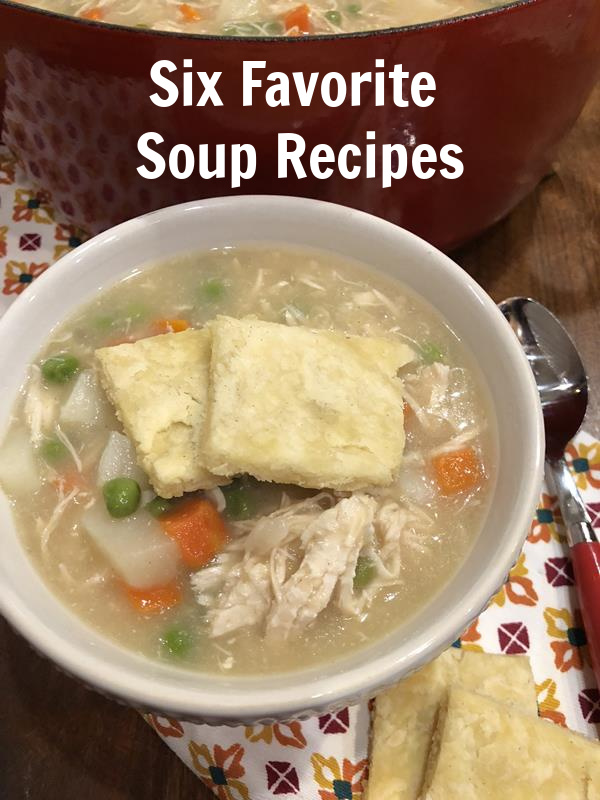 Chicken soup is comfort food in a bowl. It is a comforting meal to serve for lunch or dinner on a cold day.
Today I am sharing a few of my favorite chicken soup recipes.
Several of these recipe freeze well. Freeze the leftovers in small contains for easy lunches or dinners during the week.
These recipes are also great ways to use up leftover cooked chicken, leftover rotisserie chicken, or cooked shredded chicken that you have in the freezer.
Favorite Chicken Soup Recipes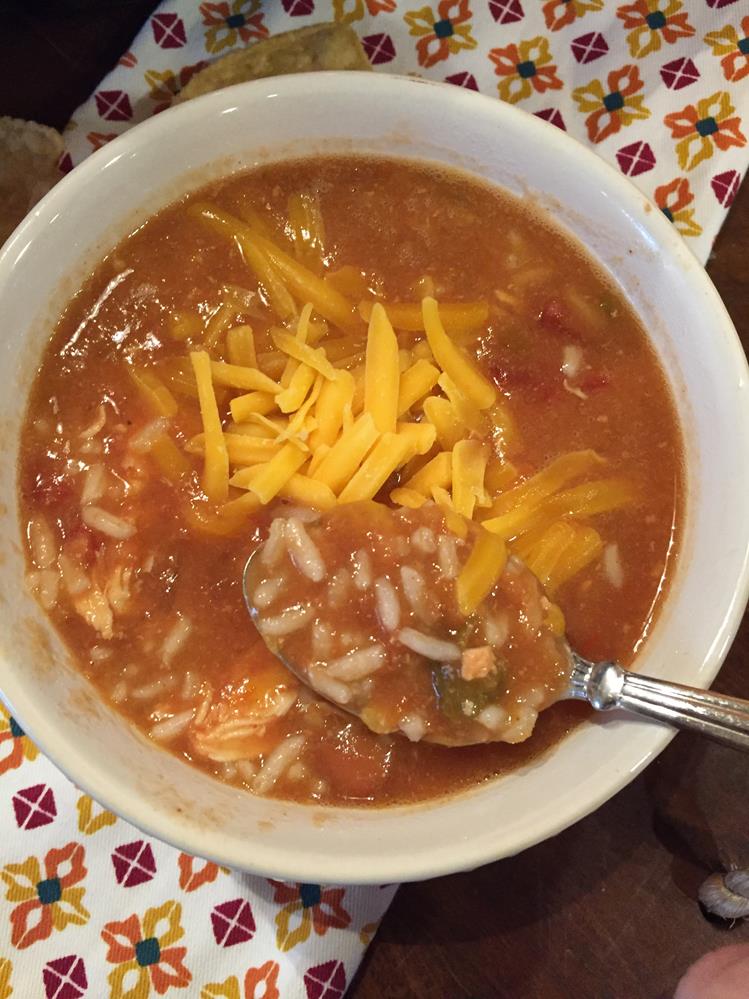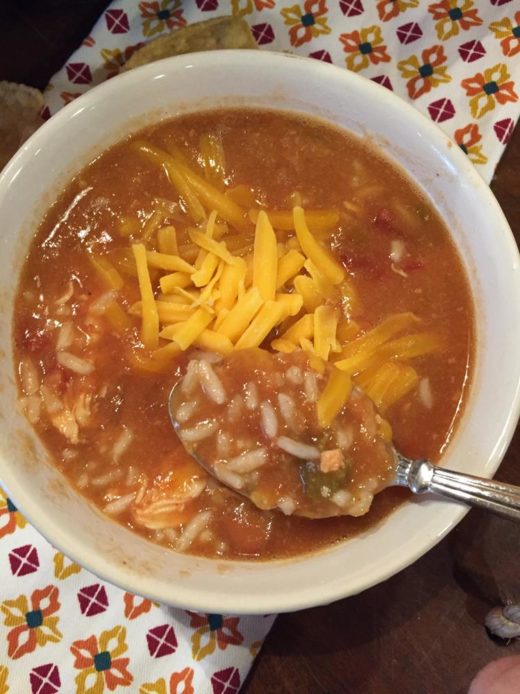 Slow cooked burrito bowl soup is an easy dinner perfect at the end of a long day. Or really any day. It is no secret that I love my slow cooker. I love that I can put dinner in the slow cooker early in the day and have a meal ready for my family at dinner time.
Burrito Bowl Soup is one of those recipes though that doesn't have to be cooked in the slow cooker. You can just as easily heat this up on the stove top.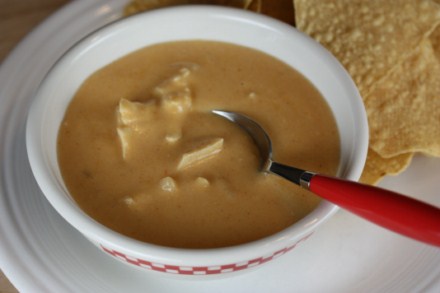 We love soup, and we love Mexican type food, so my family thinks this soup is a perfect combination. This is similar to the chicken enchilada soup I have had at like Chili's or other restaurants. It is not exactly the same, but we think it is pretty close.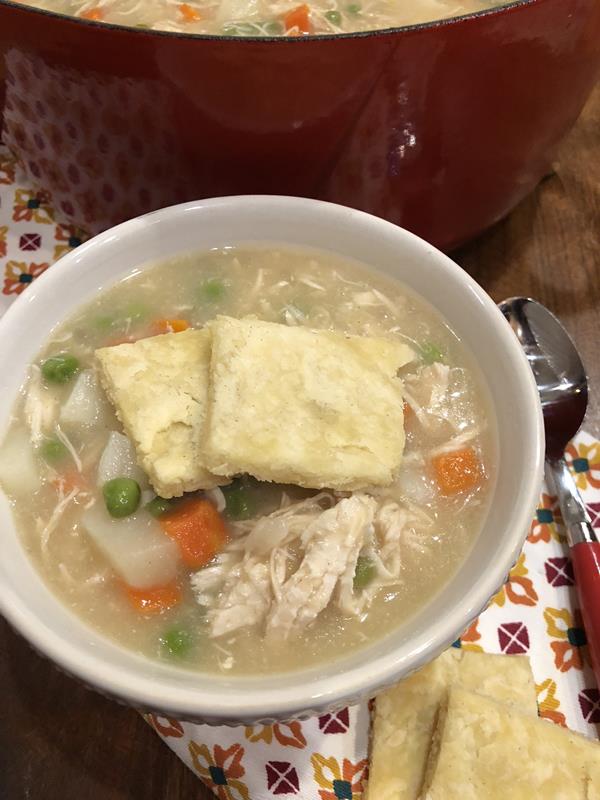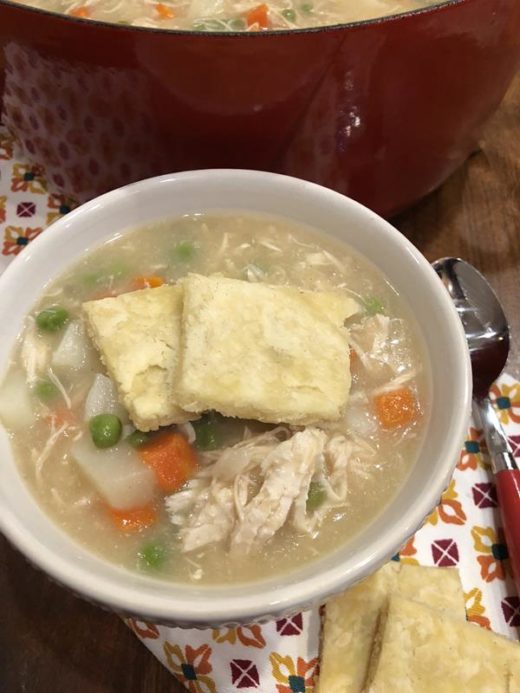 Love chicken pot pie? Then you will love Chicken Pot Pie Soup. This is a great comfort food for fall and winter. Chicken pot pie can be made quick and easy? How? You serve it in soup form!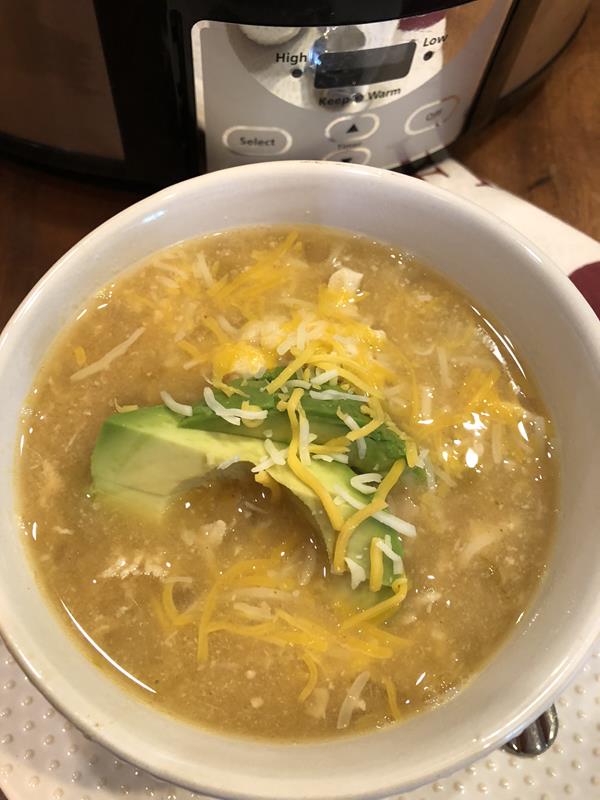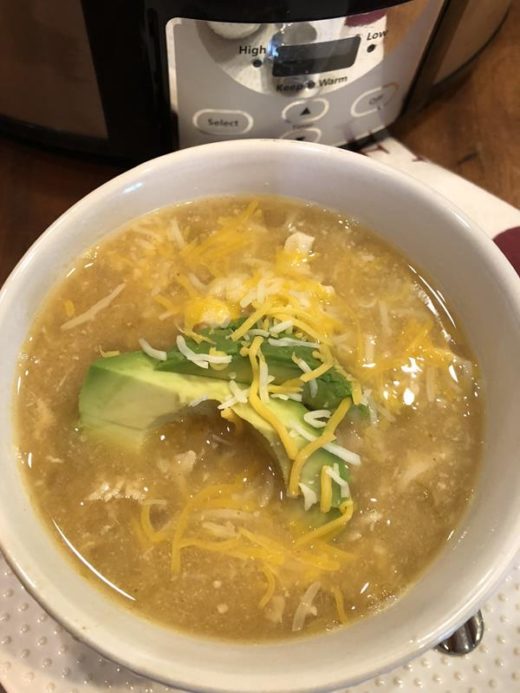 Chili is the perfect meal at the end of a long day. Chili cooked in the Crock Pot, so that it is ready to serve at the end of that long day, is even better.
Chili is one of my go to easy dinners. Almost everyone enjoys chili and it is easy to make using basic ingredients. This chicken chili is a favorite.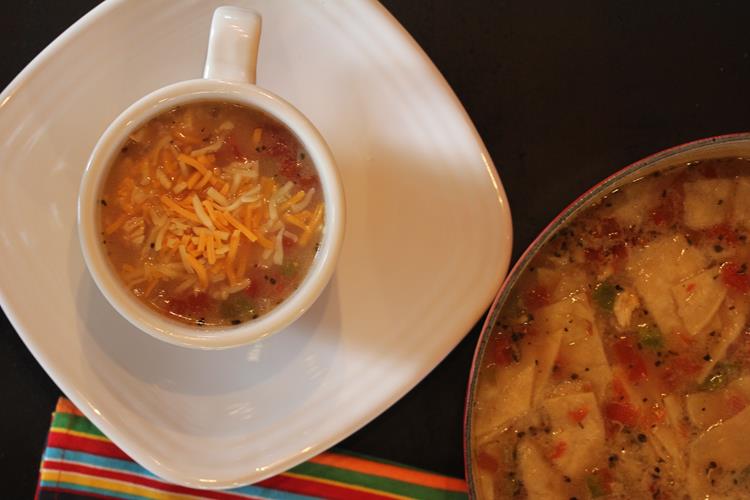 King Ranch casserole is a recipe that has been around for years. This King Ranch Chicken Soup is that classic casserole put into soup form. It is delicious!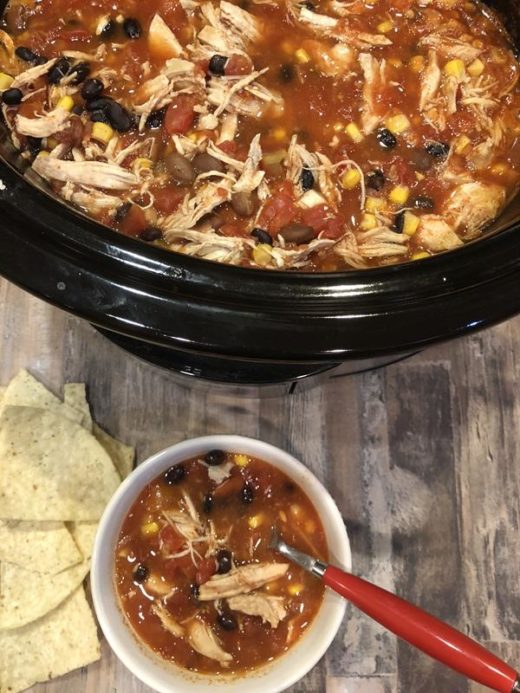 When it comes to soup I want quick and easy recipes. Actually I need quick and easy recipes. I love to cook, but like you I don't always have a lot of time to spend hours in the kitchen.
This time of year I love crock pot recipes where I can quickly make a crock pot meal by putting a few basic ingredients in the crock pot, set it to cook, and have dinner waiting for me at the end of the day.
This is pretty much a dump a bunch of cans in the slow cooker, add some chicken, and dinner will be waiting for you at the end of the day. Perfect dinner for a busy day and a great way to use up leftover cooked chicken or cooked chicken that you might have in the freezer.