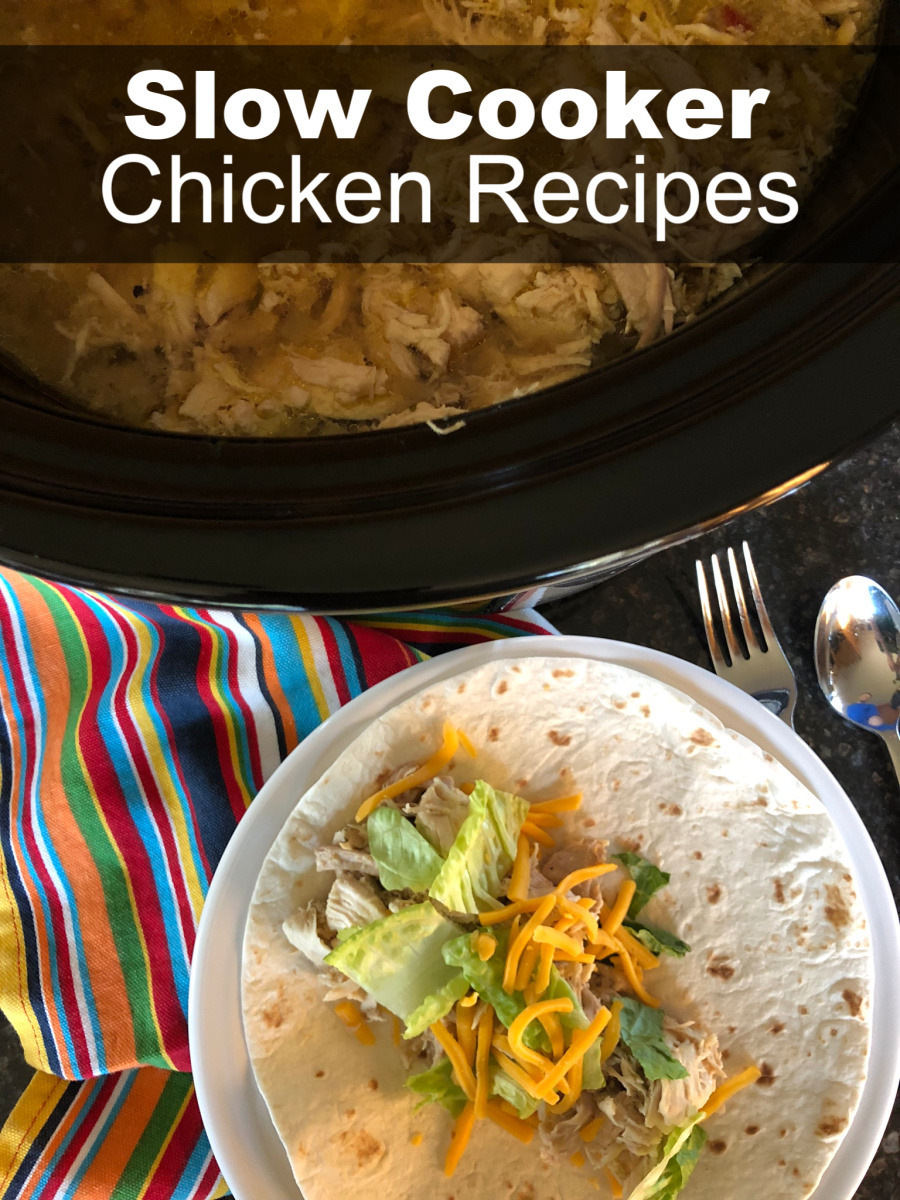 Today I am combining two of my favorite things to use in the kitchen. Those two things are my slow cooker and chicken.
Slow cookers aka Crock Pots make life in the kitchen easier, especially when it comes to dinner. I am guessing that most people own a slow cooker of some sort. They are a staple appliance in most kitchens in the U.S.
Chicken is another kitchen staple because it can be served in so many different ways and you can almost always find some cut of it on sale.
Some of my favorite chicken recipes are slow cooked chicken recipes. I can put them in the slow cooker early in the day and have dinner ready at the end of a busy day.
I put together a list of my favorite slow cooker chicken recipes. Make sure to add one to your menu plan soon!
Slow Cooker Chicken Recipes
A list of slow cooker chicken recipes that are easy to make and won't break the budget.