Who doesn't love a big bowl of steaming hot homemade chili? Homemade chili is easy to make and serves a crowd. A big pot of chili can be used for several meals or frozen for an easy dinner later on.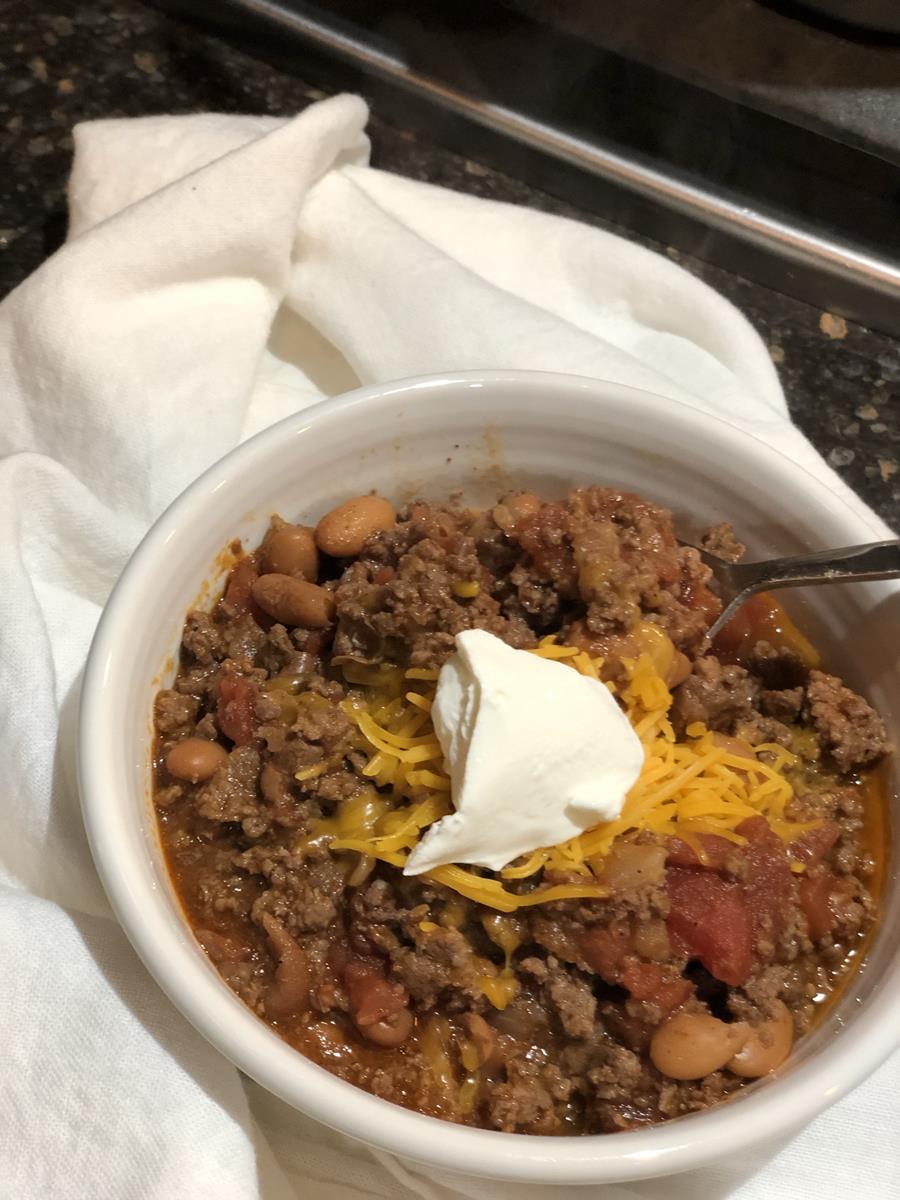 Chili is the perfect food for this time of year. It works for a slow and relaxing type of meal and also for a meal at the end of a crazy day.
Serve it with cornbread, chips, or fritos and you have a meal just about everyone will love.
Because chili is the perfect food for this time of year, I thought I would share a few of my favorite chili recipes and tips for making chili with you today.
Is chili gluten free?
Not all chili is gluten free, but most homemade chili recipes are gluten free as long as you read labels to make sure that your ingredients are gluten free.
Chili is one of my favorite normal foods that is gluten free. You can serve chili to your family, company, or a crowd and no one would think about it being gluten free. It is a food that everyone can enjoy.
What type of beans should I use in chili?
All kinds of beans can be used in chili depending on the recipe, but it is easy to change it up to use what you have on hand.
A classic chili usually calls for kidney beans, but many recipes on this list call for other types of beans.
I love to use black beans, pinto beans, and chili beans in chili. For chicken or white chili navy, pinto beans, and northern beans world well.
Beans help stretch chili, but I often make a no bean chili. The meat lovers in my family enjoy it when I make a no bean chili.
What type of meat is best to use in chili?
The type of meat you use in chili depends on the recipe.
Most chili recipes that use ground meat call for ground beef. In those types of recipes I love to use ground venison or part beef and part venison. Ground turkey, chicken, or pork can usually be used as well.
Chicken chili is made with chicken, but in many chicken recipes you can use turkey.
There are several sausage chili recipes on the list below. For those I usually just use a regular ground pork sausage, but other types of ground sausage can be used.
Some chili recipes use a beef roast, pork roast, venison, or other types of large cuts of meat. Often times those can be substituted but it will change the taste and texture.
Do you have a favorite chili recipe?
Easy Homemade Chili Recipes
A list of easy to make homemade chili recipes. Skip the can and make it homemade.
Originally posted November 2014. Updated January 2022.