I recently read the book Home Fires which is about the WI in Britain during WWII. I enjoyed the book because it was a reminder of the sacrifices that past generations have made.
One of the famous sayings from that time was make do and mend. We aren't quite to that point and hopefully we don't get there. But we are at the point of making do and limiting trips to the grocery store.
Generations that lived through WWII, WWI, and the great depression knew a lot about making do and doing without. We can learn a lot from them and how they made it through it.
One of the big changes right now is that more of us are staying at home cooking. That means we are cooking more and shopping less. We need to think about our meals and plan them out.
If you have never menu planned now is a great time to start! I have been menu planning for years. It has saved me so much time and money.
This week I am keeping the menu plans simple. Most of the meals use pantry staples that you probably have on hand. Several of the meals contain the same basic ingredients. Doing that makes grocery shopping easier.
If you need some ideas or tips for using what you have join our Everyday Adventures Facebook group. I share what I am cooking, tips for using what you have on hand, and readers can share questions and tips that they might have. Just request to join and I will add you.
Here is this week's plan.
Breakfast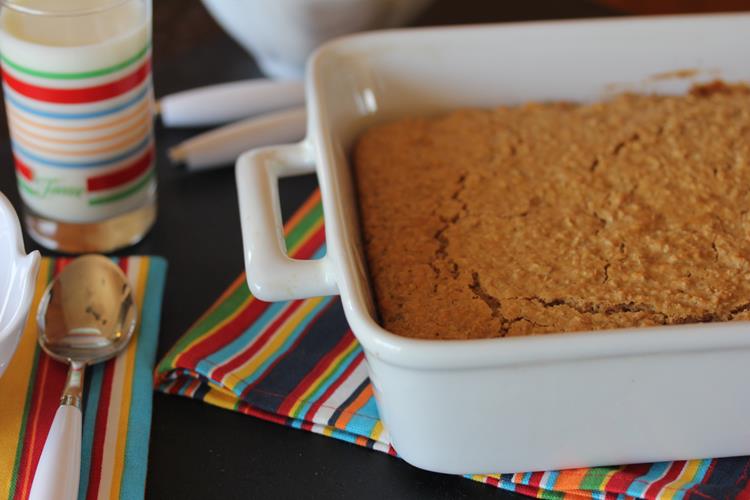 Peanut Butter Baked Oatmeal – I shared a tip on what to do if you don't have enough milk.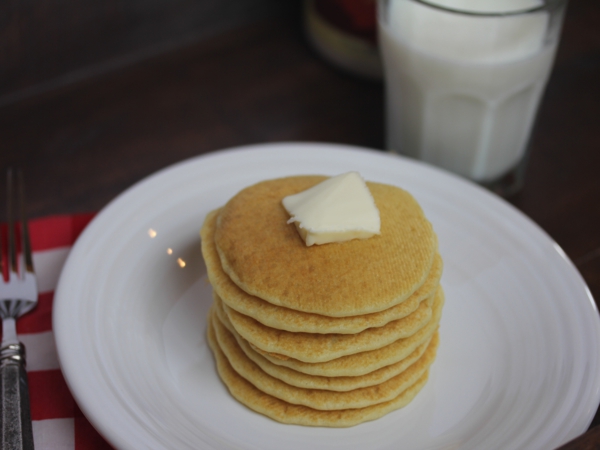 Mom's overnight pancakes – These only us a few ingredients and don't require milk or buttermilk. They also work gluten free.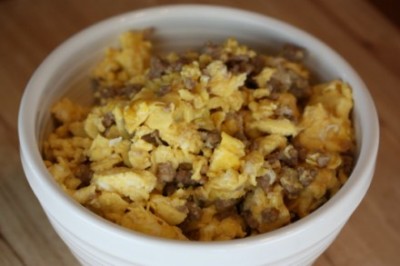 Eggs and Sausage – These reheat well so make extra for several meals.
Dinner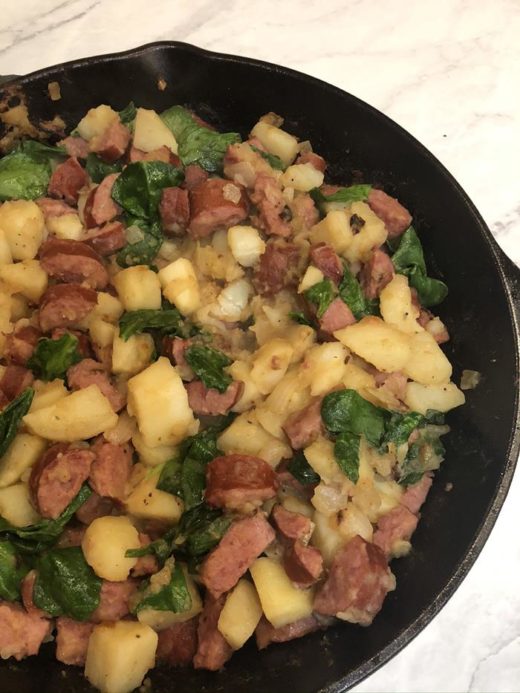 Potato Kielbasa Skillet Dinner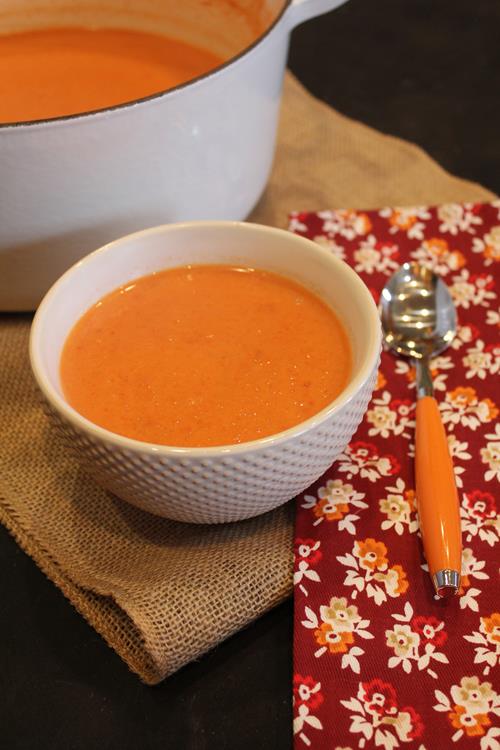 Homemade Tomato Soup and Grilled Cheese Sandwiches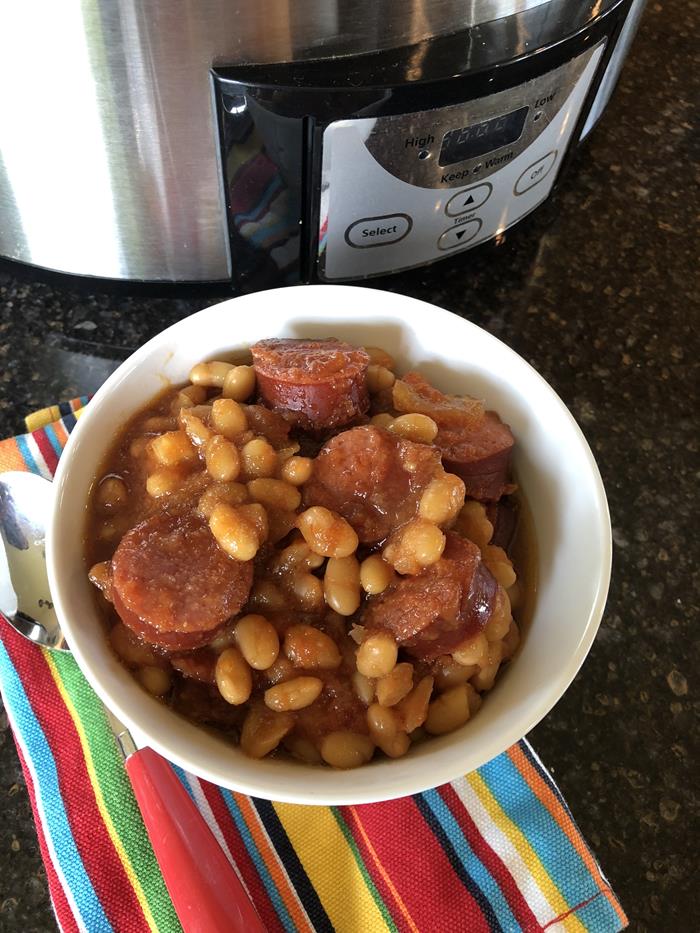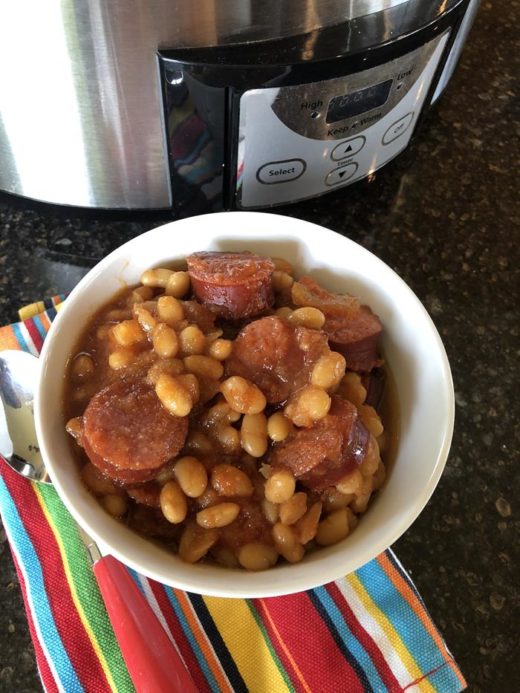 Crock Pot Baked Beans and Sausage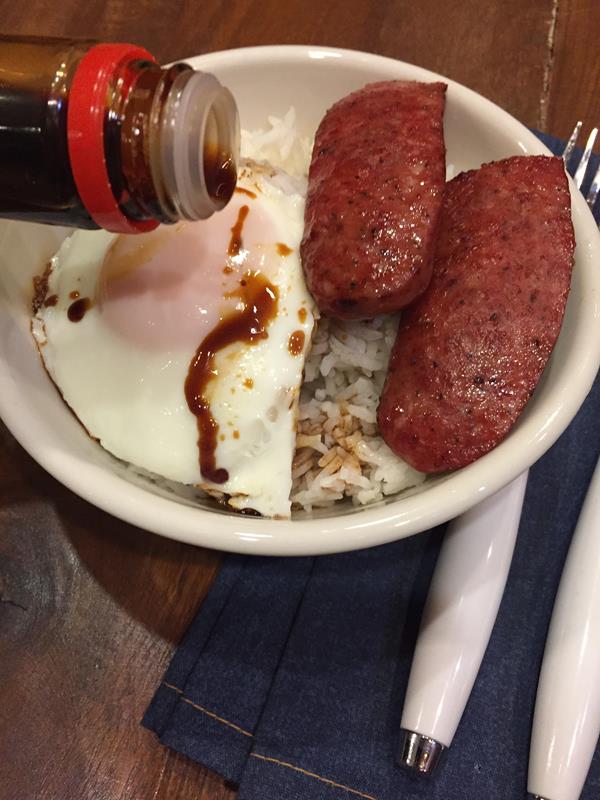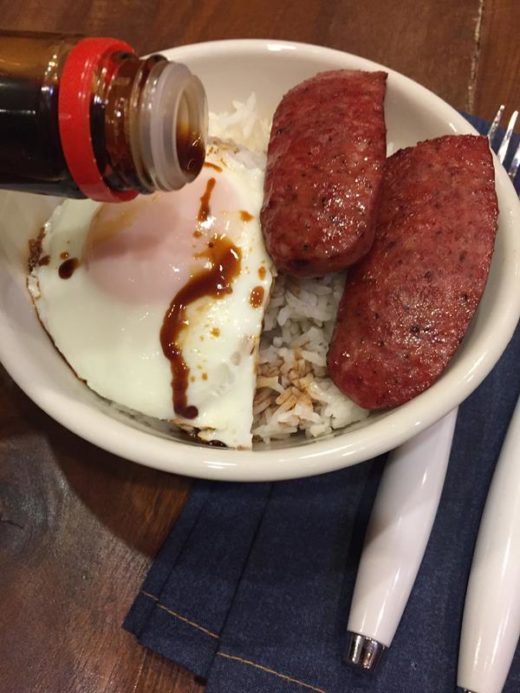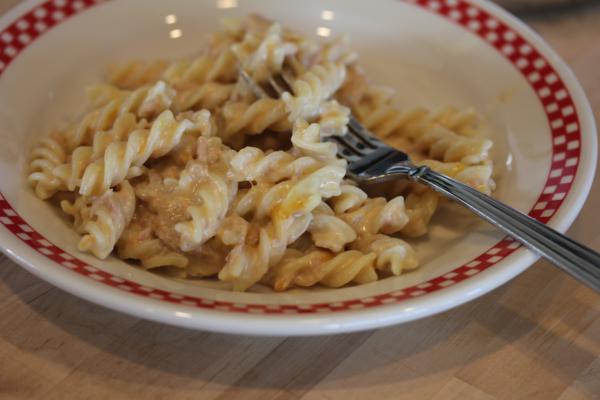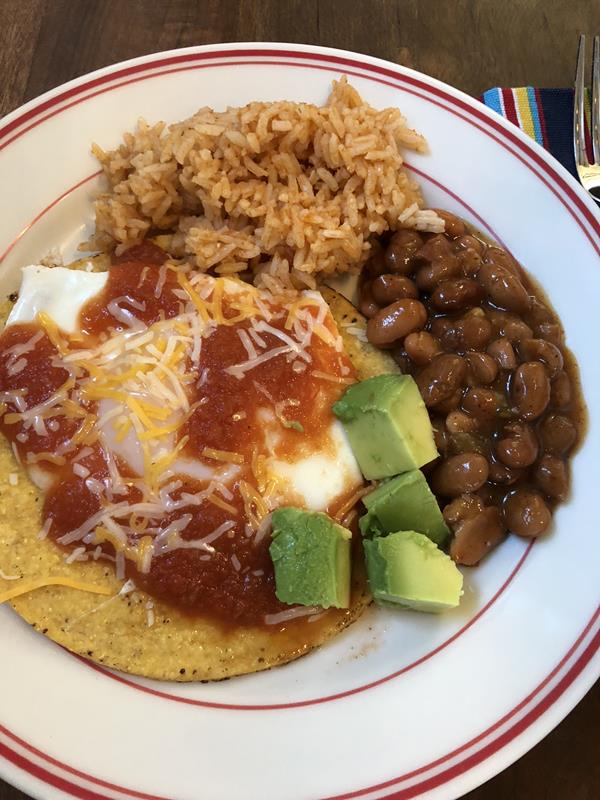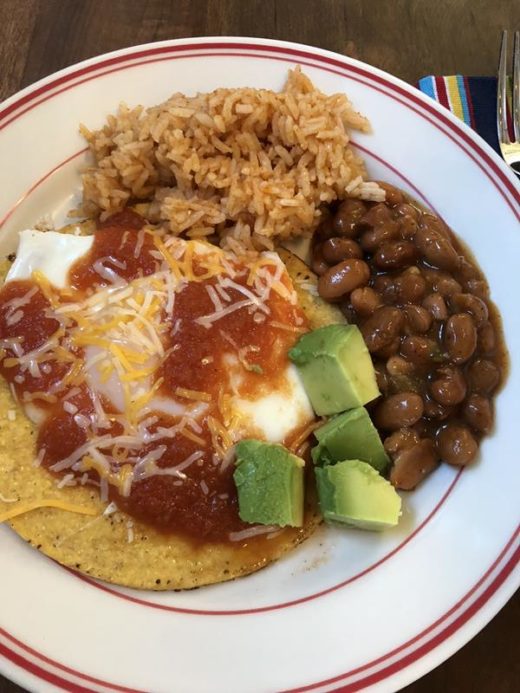 Dessert of the Week