Classic no bake cookies turned into no bake cookie bars!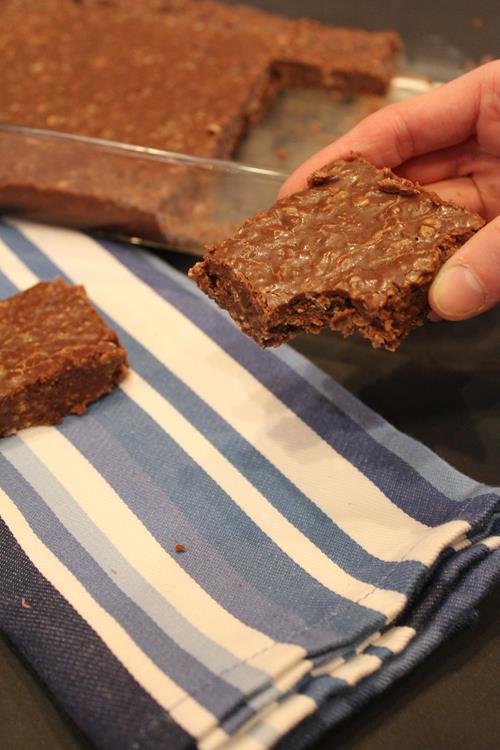 It is August in Oklahoma, which means it is hot outside. The kind of heat where I dread turning on the oven because it heats up the house so much. I have been trying to come up with some easy, no bake, summertime desserts that I can make without using my oven.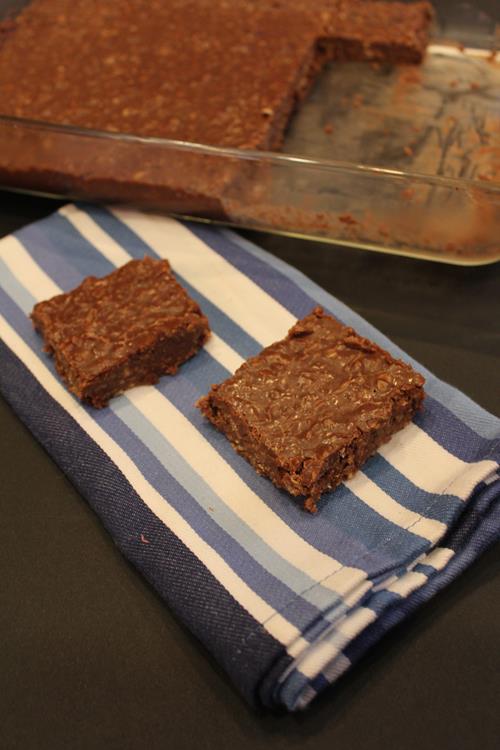 This is one I came up with based on my no bake cookies. It is the same basic recipe, I just tweaked it a little bit. My family thinks they are even better this way.
I loved them not only because they were good, but because they were quick and easy. Plus, they are a frugal dessert to make and I don't have to use my oven. I also usually have all these ingredients in my pantry, so these are easy to make any time I need a quick dessert.
If you want to make these peanut butter free, use my peanut butter free no bake cookies and just spread them into a pan like the directions below.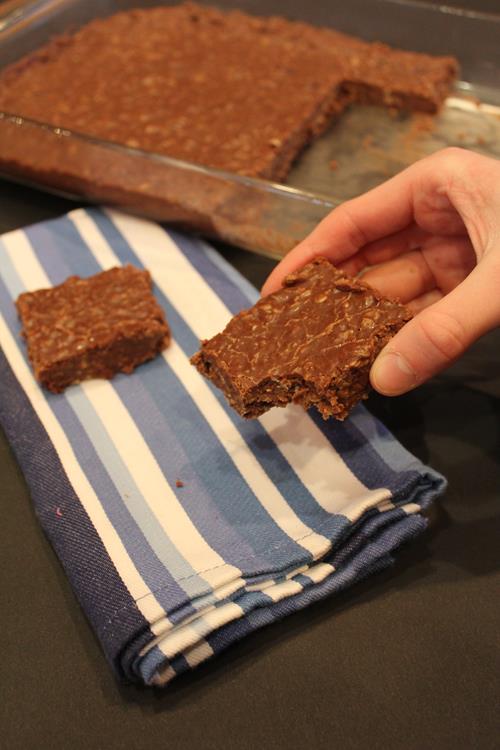 No Bake Cookie Bars
2 cups sugar
1 cup butter
½ cup milk
4 tablespoons cocoa
1 teaspoon vanilla extract
3 cups quick oats ( I use gluten free quick oats to make them gluten free)
⅔ cup peanut butter
1 cup chocolate chips
Bring first four ingredients to a boil and cook 1 minute.
Add vanilla, oatmeal, and peanut butter and stir until combined. Then stir in chocolate chips.
Spread into a jelly roll/bar pan. Refrigerate until firm.
Cut into squares.
Note: You can also make these peanut butter free, but using my peanut butter free no bake cookies and spreading them into bars.