Are you wondering What's For Dinner Tonight?
Over the last few months, I have been sharing our dinners on Facebook a few times a week. Readers have loved it.
I wanted to come up with a way to share my What's For Dinner Tonight posts with you in a nonsocial media way.
I really enjoy sharing real-life, non staged, pictures of our meals. They are keeping it real posts.
I started sharing these posts because so much of social media, especially Instagram, has become so staged. The reality is that very few people have houses or meals like you see on social media.
Homes and meals are rarely picture-perfect. What influencers share is just the small view that they want you to see. If you zoom out you will see a very different view.
The other reality is that my menu plans have not gone at all as planned over the last year. I am guessing that I am not the only one.
I share a menu plan with you all each week. Readers love those plans because they give quick and easy meal ideas for your week, but it is rarely our exact plan.
Often it is a combination of what I hope to serve and what I actually served the week before. It is also often a combination of my regular and my gluten-free plan.
My weekly menu plans are going to continue, but I plan to also share a monthly What's For Dinner Tonight post.
My What's For Dinner Tonight posts will be nonstaged keeping it real photos. It will be the photos of the food right before I served it. No props or fancy lighting.
I hope that you enjoy seeing a little bit of our real-life food and meals.
What's For Dinner Tonight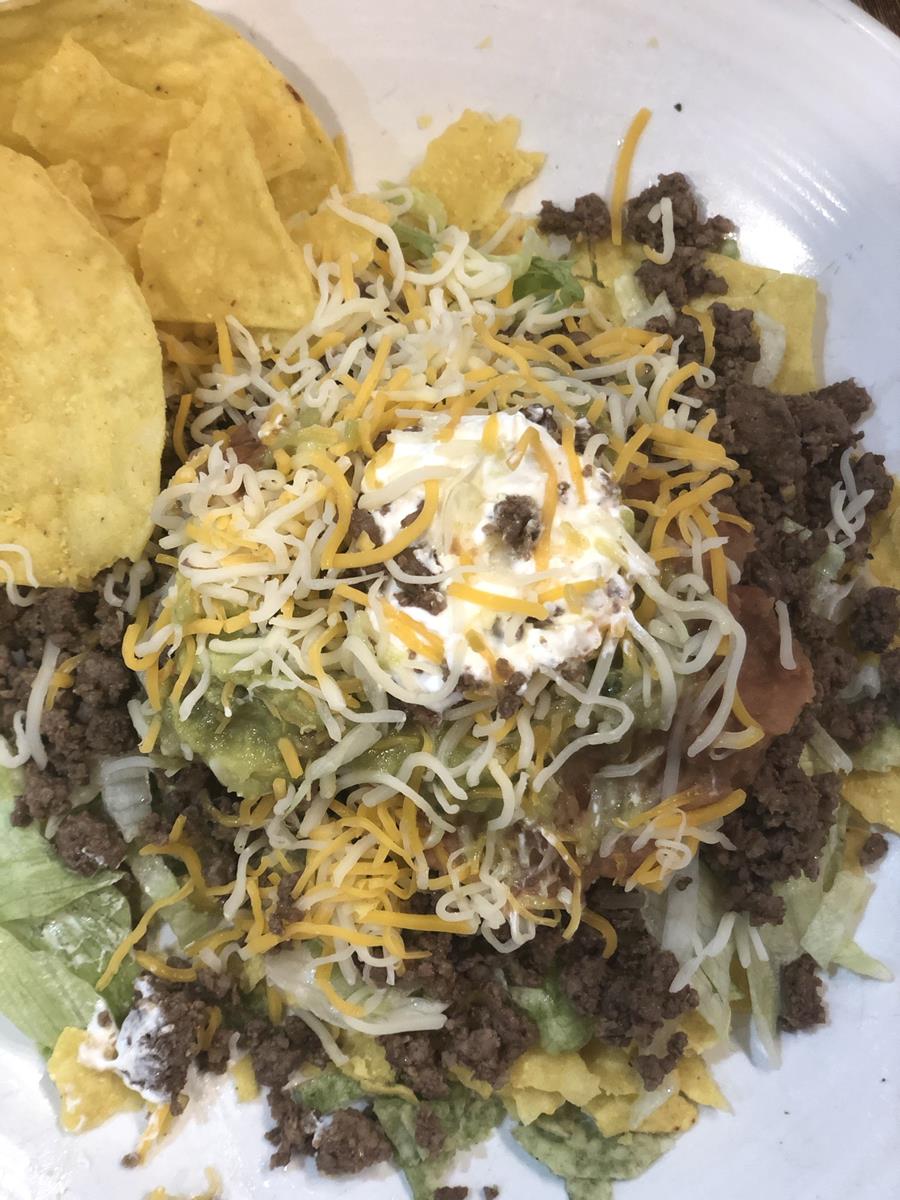 We usually have tacos, taco salad, or taco bowls once a week. It is a meal that works well with all our food allergies and everyone loves it. Freezing taco meat makes it even easier.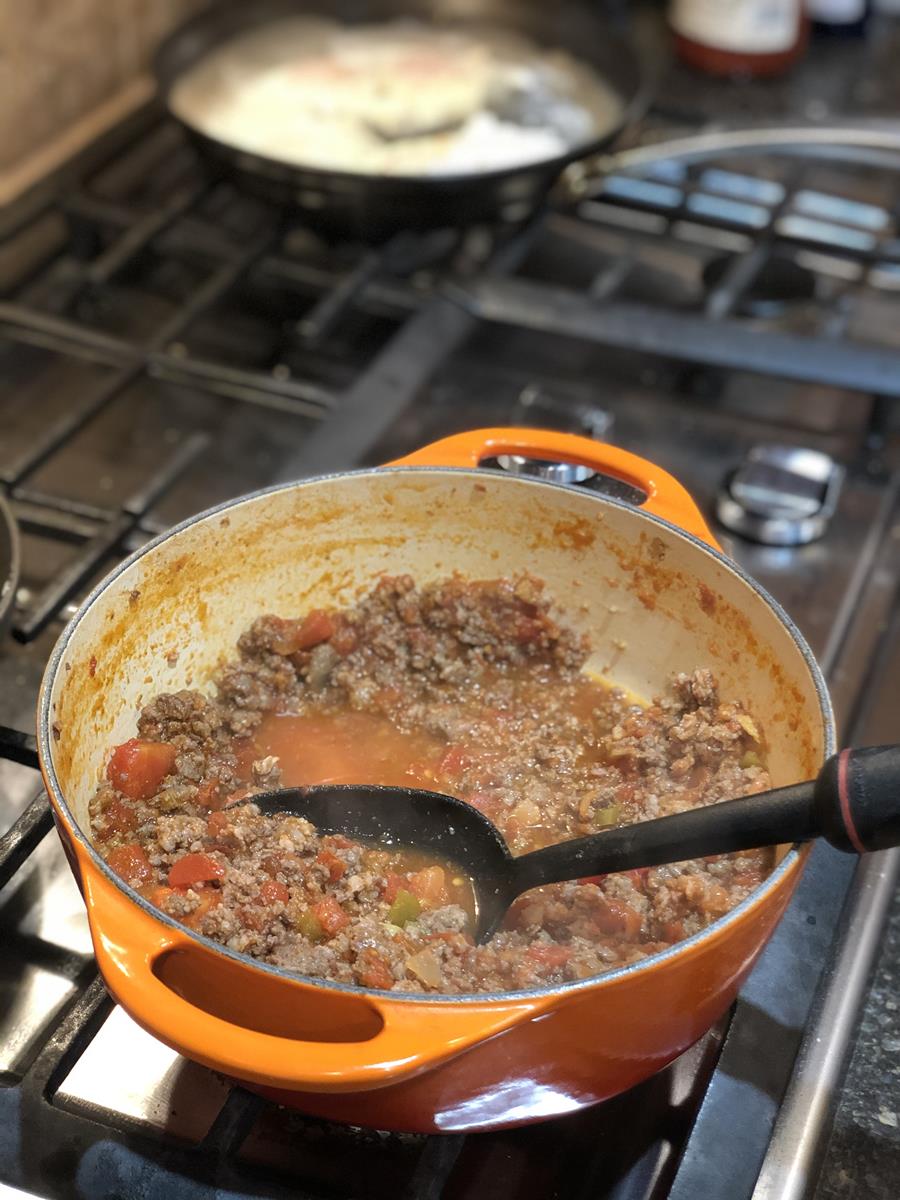 This is one of our favorite breakfast for dinner meals. It is filling and delicious. We usually have it once a month or so.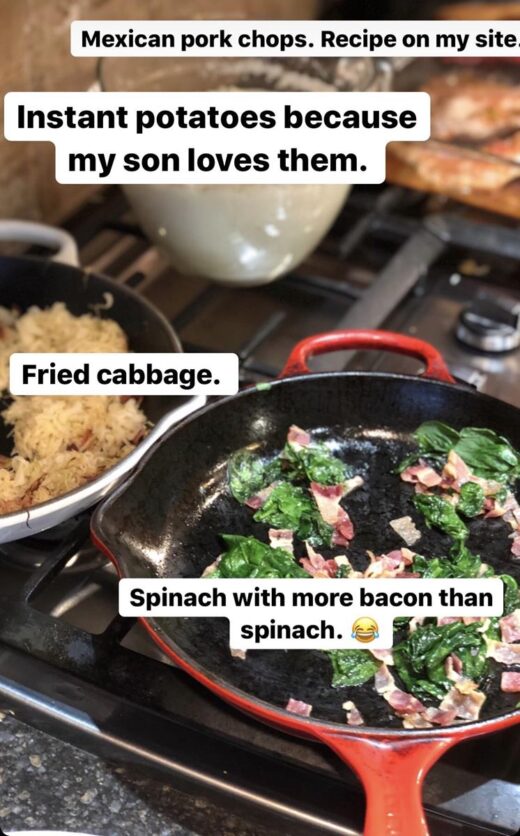 Spinach, Cabbage, Pork Chops, and Potatoes
The reality is that we often have random things that don't go together all that well. Please tell me we are not the only family that has meal like this…
I think I shared this picture on Instagram and Facebook back in February. We had fried spinach, fried cabbage, Mexican pork chops, and instant mashed potatoes. It was kind of a strange combination, but everyone was happy with dinner.
And to keep it real my son hates spinach and cabbage so he skipped both of those.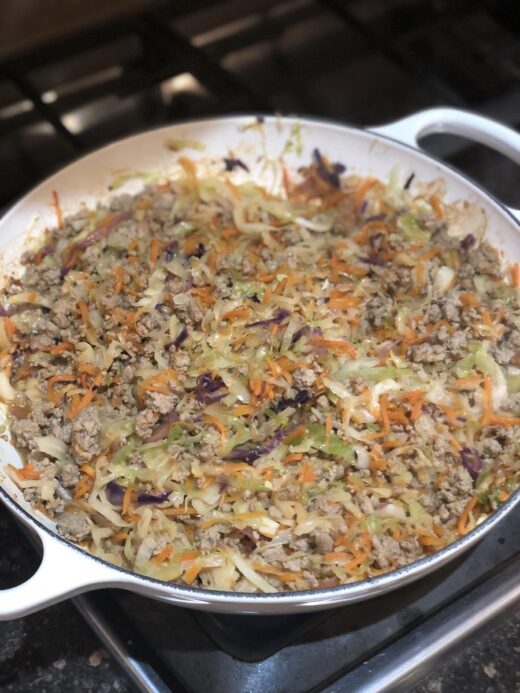 Stir fried cabbage and pork aka egg roll in a bowl is one my favorite quick and easy meals.
I will say though that 3/5 of my family loves this and 2/5 do not like it. The 2/5 often fix themselves something else.
When my college kids that are living at home don't like a meal the option is to eat it with no complaints or fix themselves something else. 🙂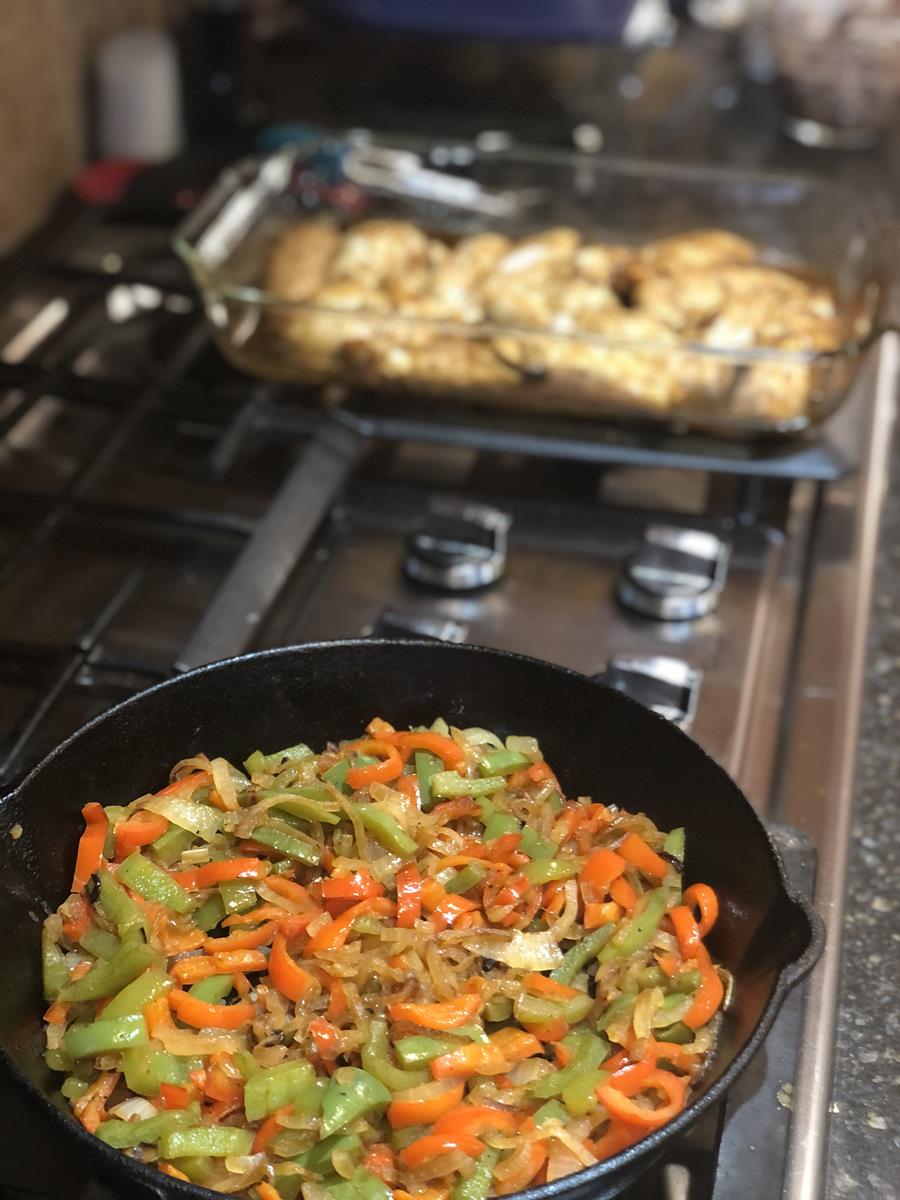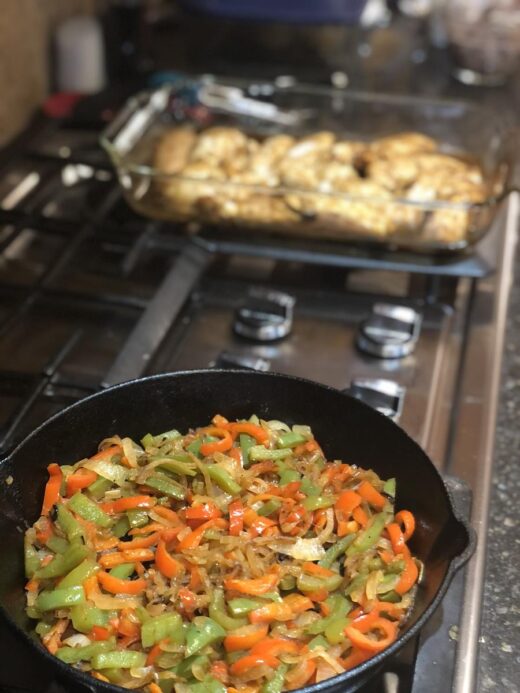 Chicken Fajitas
I have several different chicken fajita recipes, but my favorite way to make them is to use my homemade fajita seasoning.
If I am remembering correctly, the night I took this picture, I cooked the chicken in the oven. Then I cooked the onions and peppers in a cast iron pan and stirred in some homemade fajita seasoning.
BBQ Chicken and Frozen Fries
This is definitely a keeping it real picture. We had BBQ chicken, which was just boneless skinless chicken cooked in the crock pot with bbq sauce and random frozen potatoes.
Gluten Free Sandwiches
I have shared this picture before but I have been making this gluten free sandwich bread a lot lately. I just haven't taken pictures of the meals we have had it with.
It is our new favorite gluten free bread. It works so well for toast for breakfast and sandwiches for lunch and dinner.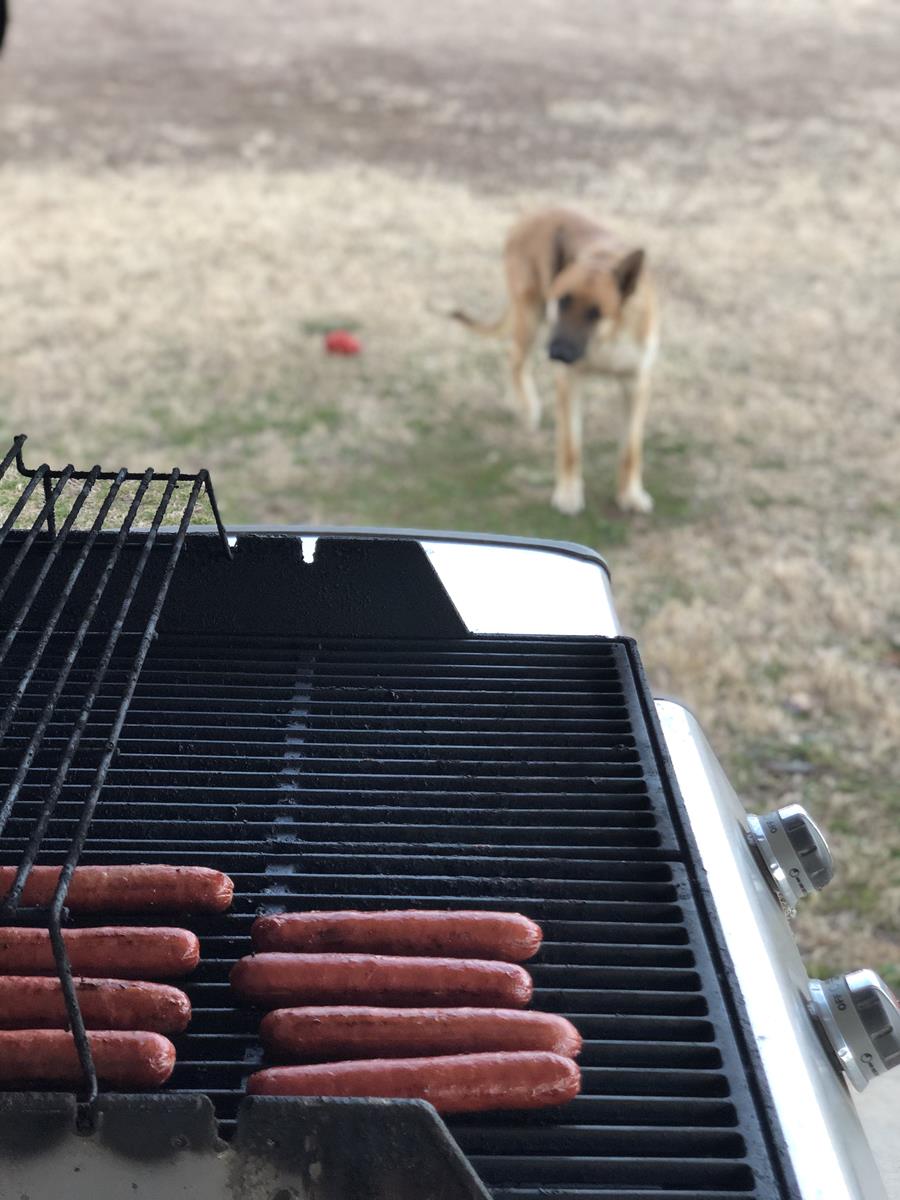 Grilled Hot Dogs
Another keeping it real dinner. This night we grilled hot dogs and served them with potato chips and fruit.
And are our dogs the only ones that go crazy when you grill meat. Our dogs can't get to our back porch area, but they always go a little crazy when they can smell the meat.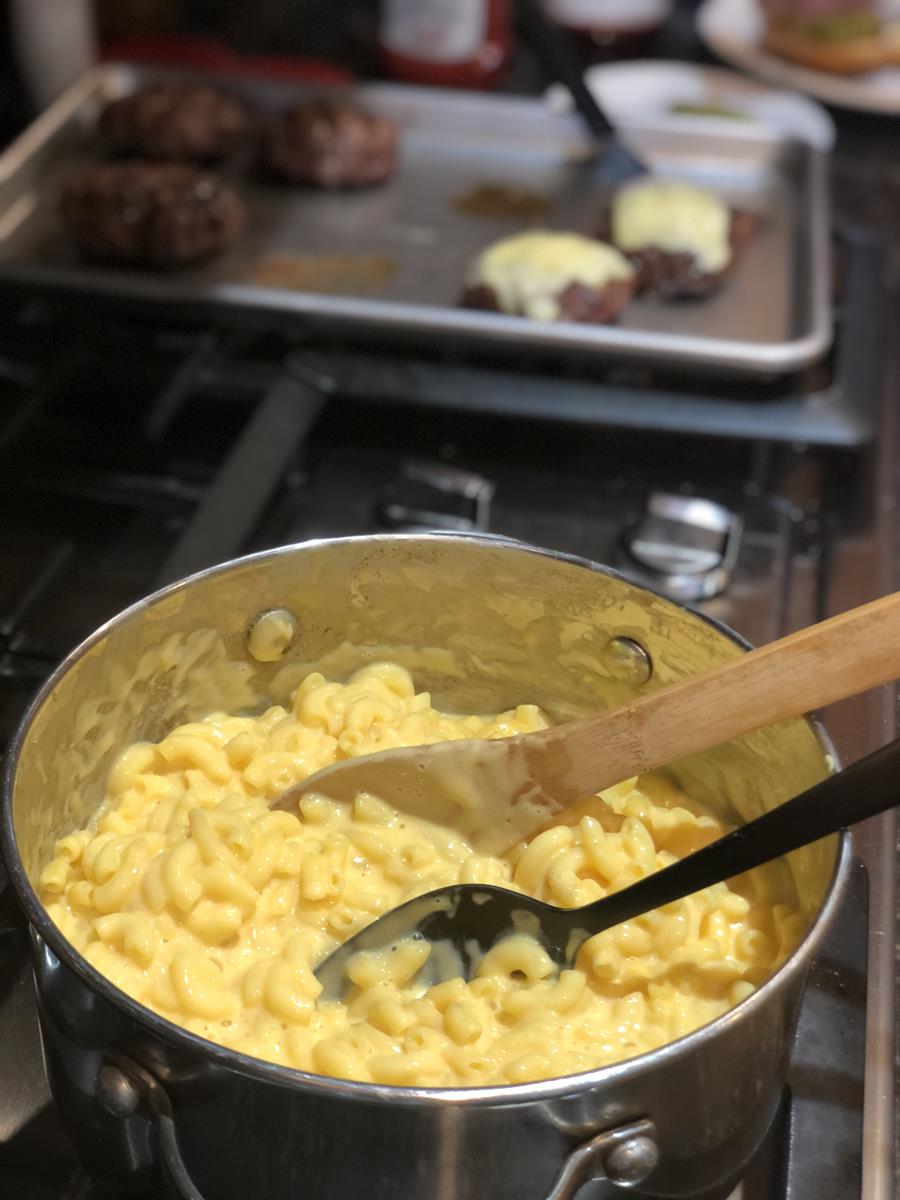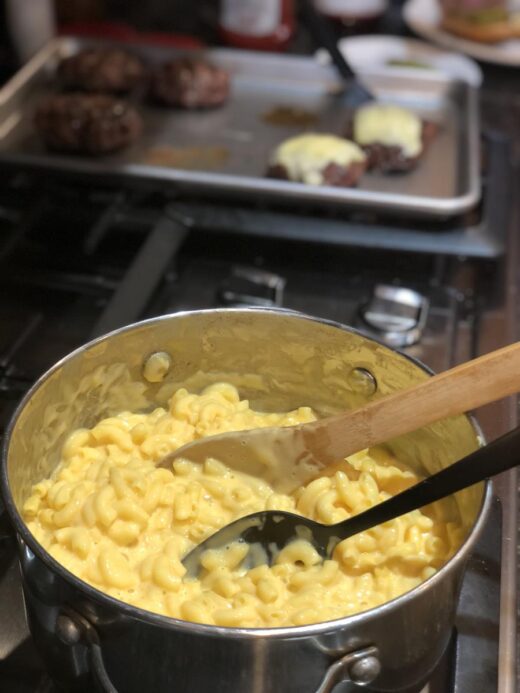 Homemade Mac and Cheese and Burgers
My son's birthday was a few weeks ago. He requested burgers and homemade mac and cheese. He didn't want just any mac and cheese though he wanted homemade mac and cheese made with Velveeta.
I am not a huge fan of Velveeta, but since it was his birthday I bought that block of cheese and made him mac and cheese with it. He loved it.
Does anyone else remember government cheese from the 1980s? That is what I think of any time I have Velveeta. If you grew up eating those big blocks of cheese you probably think of Velveeta kind of like I do.
A lot of the meals that I make are for my site and my gluten free adventures site. I am constantly trying new things, which is often the reason that the menu plan doesn't go as planned.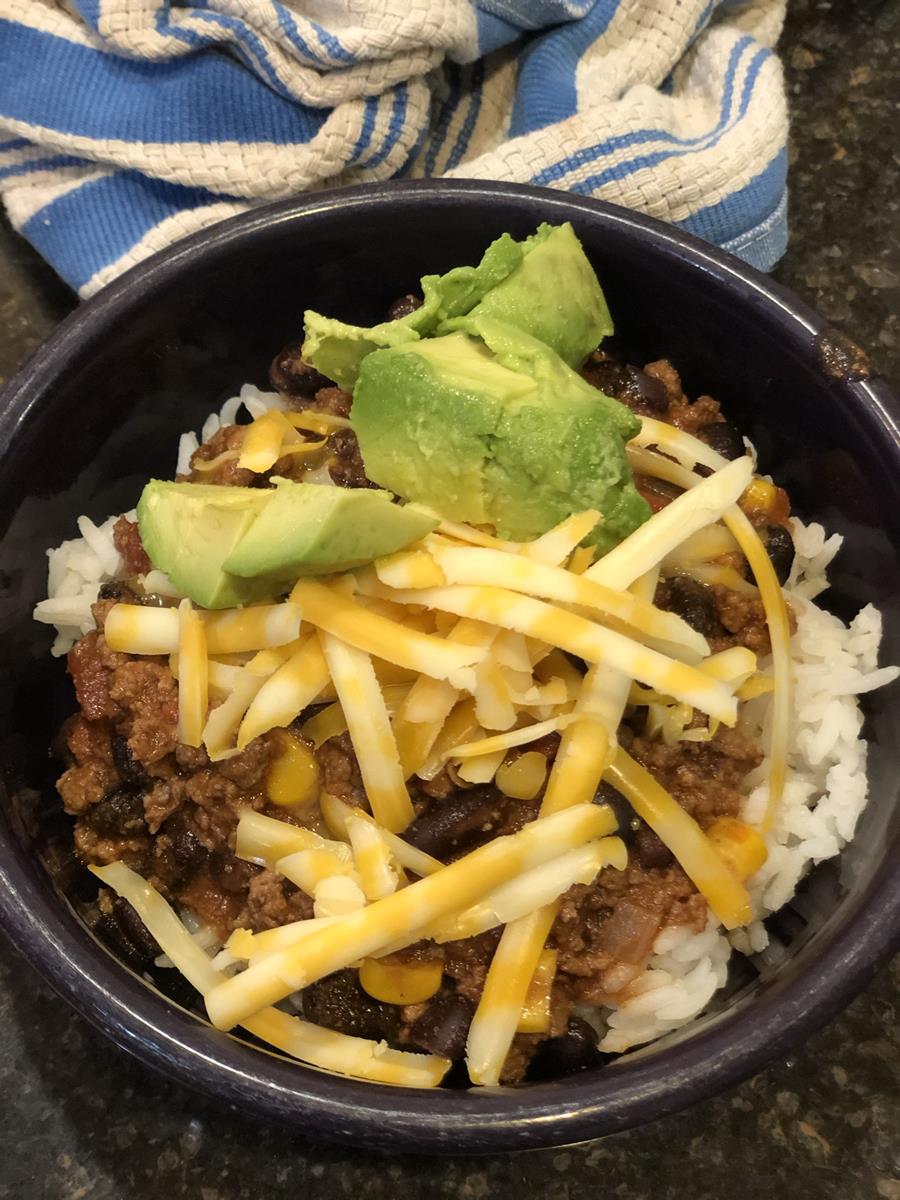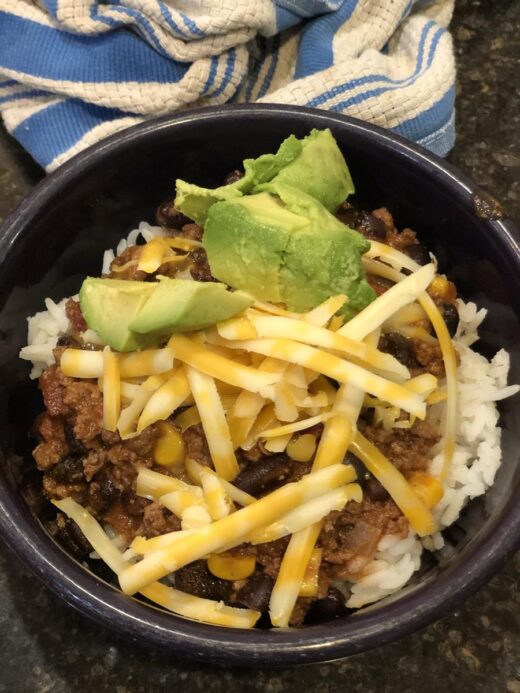 We really do have some sort of tacos at least once a week. Taco bowls is one of my favorite ways to stretch leftover taco meat or Mexican chicken.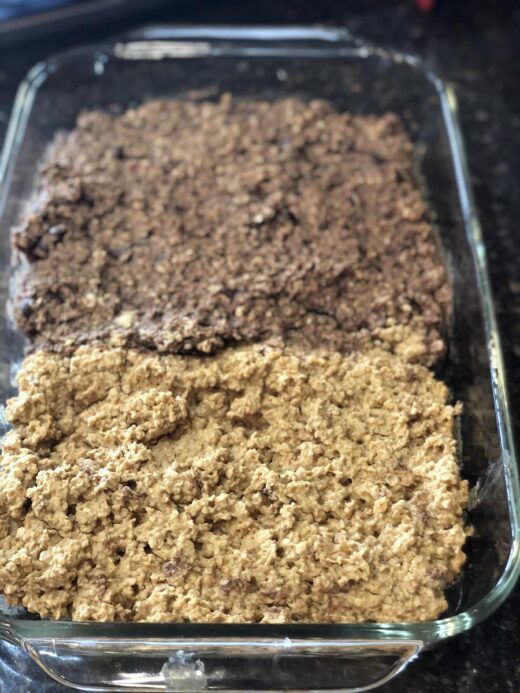 Baked Oatmeal
This is not dinner, but since I did something that I have never done before. I took a picture of it so I decided to go ahead and share it.
It is no secret that we love baked oatmeal. I have been making it for years, but I don't think I have ever tried making two flavors in one pan before.
This is a total I was lazy and didn't want to dirty extra dishes type of meal. Instead of making two pans of baked oatmeal I made two flavors in one pan.
I made my peanut butter baked oatmeal and my peanut butter chocolate baked oatmeal and placed them in the same pan. I spread a flavor in each half and baked it.
It worked fine, although my family thought it looked a little strange.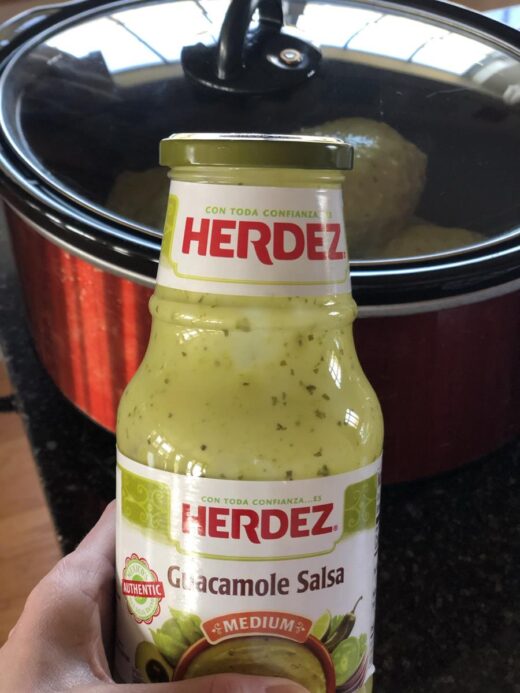 Salsa Chicken
I change up my basic slow cooked salsa chicken using this Guacamole salsa. It was really good and a nice change.
Other Meals
We obviously have had more meals than that over the last couple of months, but I don't always remember to take pictures of dinner until it is over and cleaned up.
I am going to work on taking more pictures so that next month I have more to share.
What have you had for dinner recently?