Skip the store bought packages and make homemade seasoning mixes.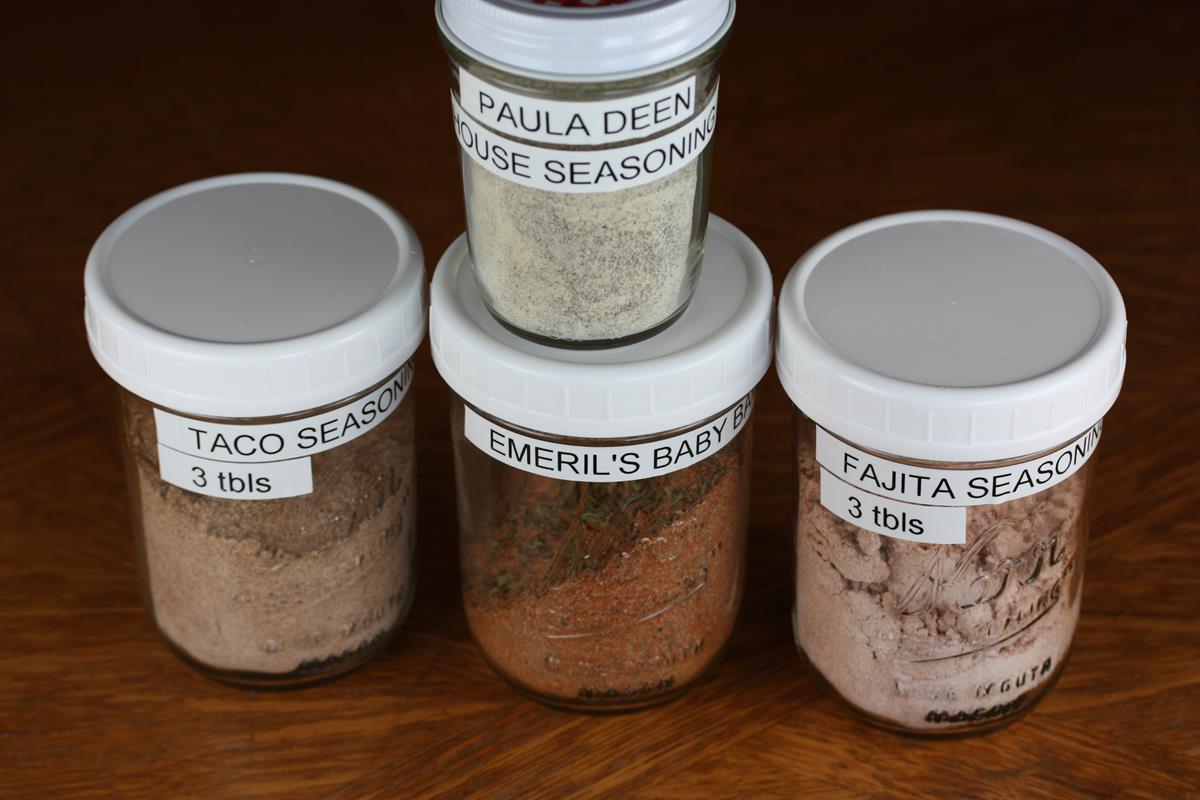 You can almost always find jars filled with homemade seasoning mixes in my cupboard. The are one of my favorite things to keep on hand in my kitchen. I use them all the time.
They are inexpensive to make and I can control the ingredients that go into them. That means it is easy to make them gluten free and allergy friendly if needed.
If you buy your spices and ingredients in bulk it is also cheaper to make them homemade.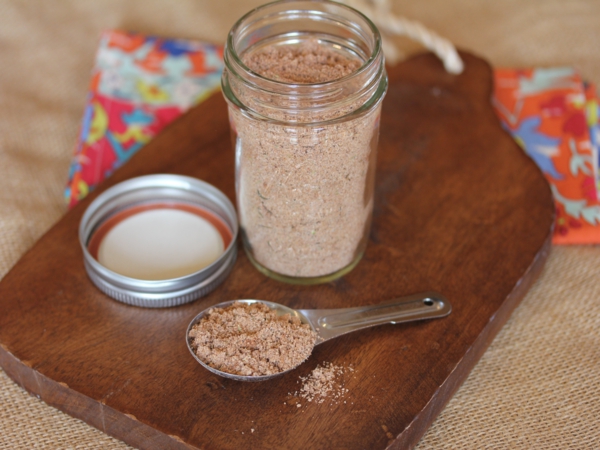 I like to use pint or jam size jars for storing the mixes, but really any container will work.
Since I love seasoning mixes so much I put together a list of my favorite seasoning mixes to keep on hand, how I make them, and how I use them in recipes.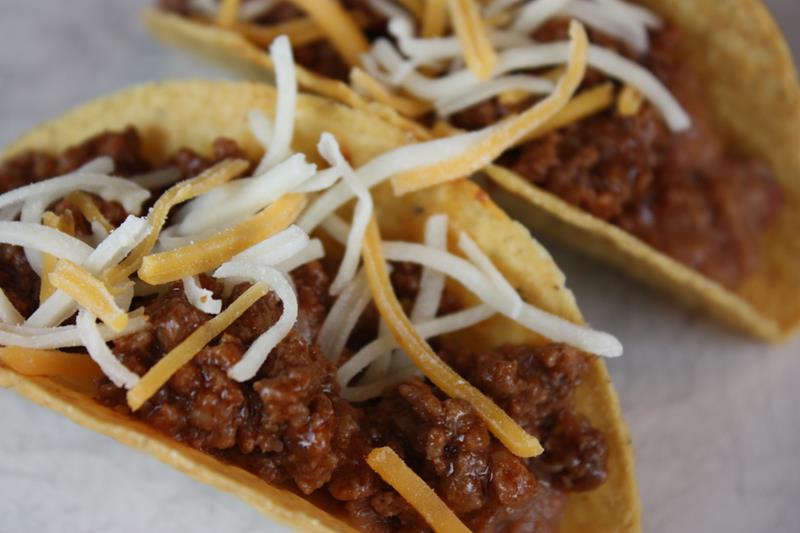 Recipes Using Taco Seasoning
I love homemade taco seasoning. It can be used for tacos, but I also like to keep it on hand for things like taco salad, my taco pasta, taco salad, and taco soup. I also use this when I freeze large batches of taco meat.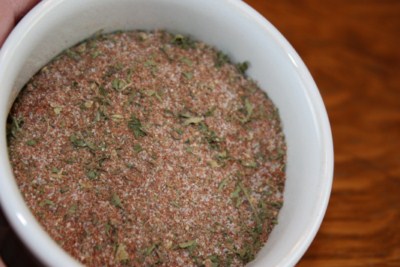 How To Use Emeril's Baby Bam Seasoning
Emeril's Baby Bam is one of the most used seasonings in my kitchen. I love it. It works great for all kinds of meat and vegetables.
I use it in things like crockpot chicken, pork chops, steak, and meatloaf. And I love it for oven potatoes, rice, and hamburgers.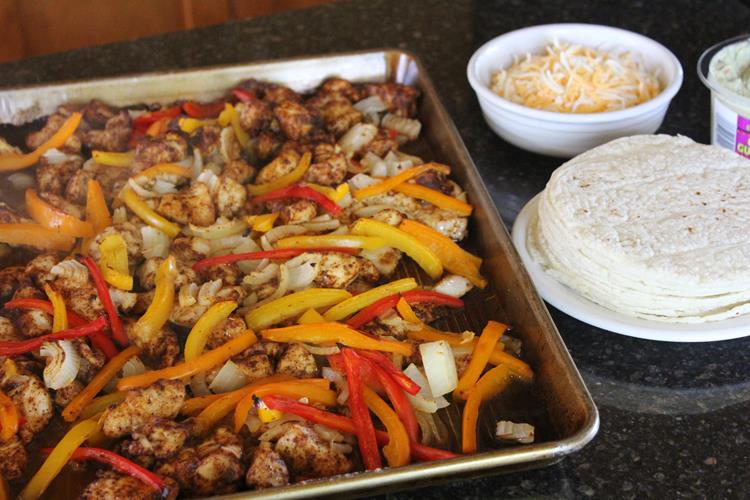 Recipes For Using Fajita Seasoning
Homemade fajita seasoning was one of the first recipes that I shared on this site and years later I am still using and loving it.
Fajitas are one of my favorite quick and easy summertime meals and this seasoning makes them so good.
You can use this seasoning in my crock pot fajitas, sheet pan fajitas, fajita chicken, and more.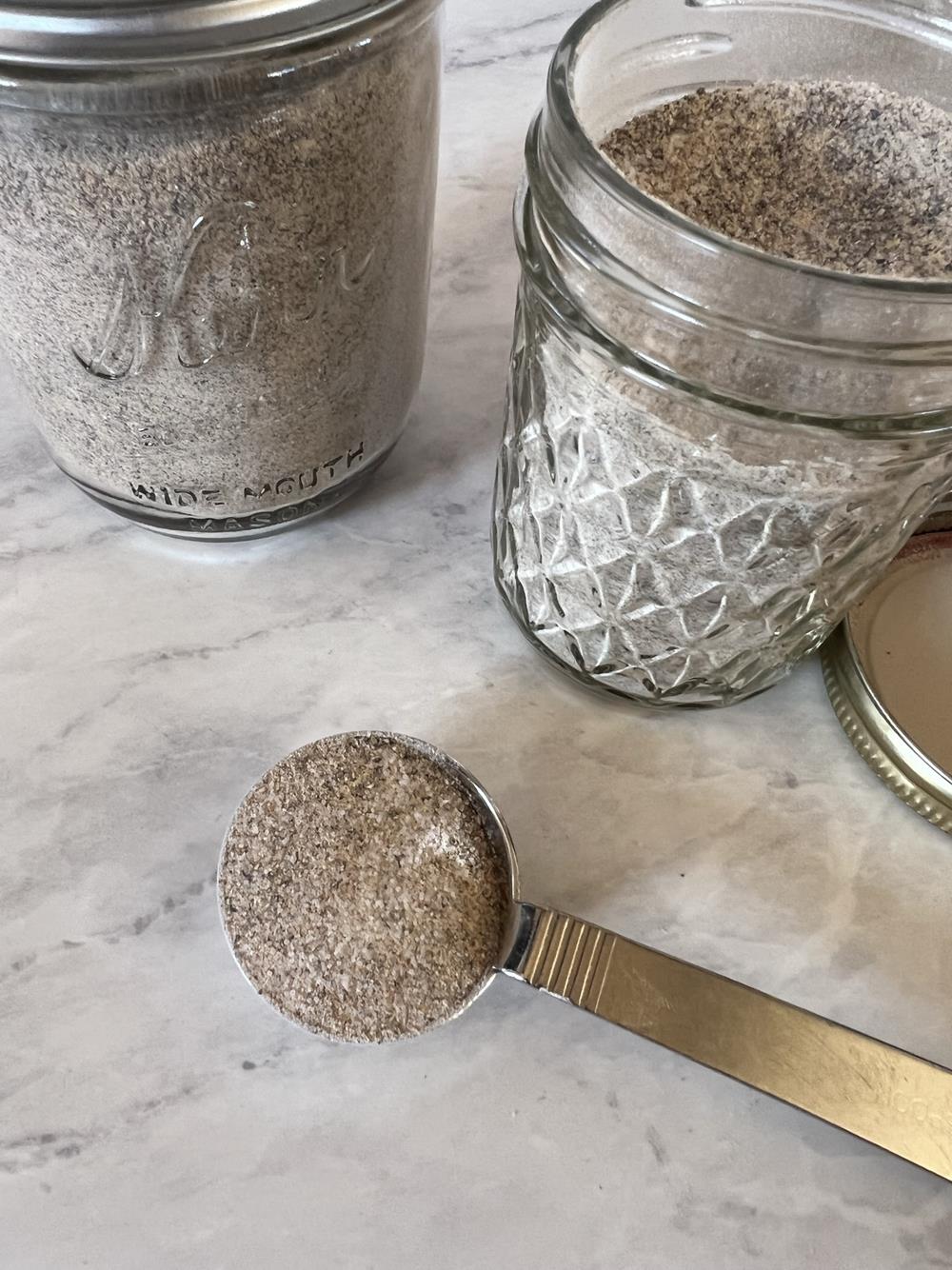 Ways To Use Homemade Seasoning Salt
You will always find a jar of homemade seasoning salt in my cupboard. I found Paula Deen's House Seasoning years ago in one of her cookbooks and I have kept it on hand ever since.
Over the years, I have changed it up slightly, but it is still the same basic idea. It is only three ingredients and that is all. They are ingredients I use all the time in cooking, but having them together, all in one place, makes it so convenient. I use this for roast, crockpot chicken, oven chicken, grilled steak, oven potatoes, and more.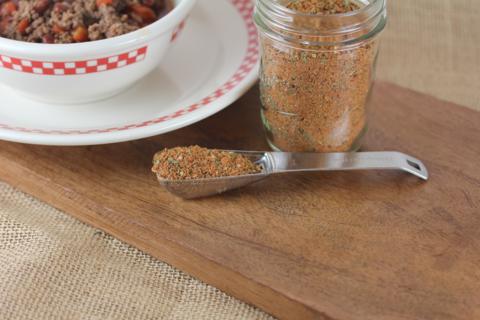 Ways To Use Homemade Chili Seasoning
Skip the packet of chili seasoning mix and make homemade chili seasoning.
I love to season my chili depending on what mood I am in, but I also love to keep this homemade chili seasoning on hand for easy chili. If you buy the packet of chili seasoning make it homemade instead.
Homemade Spaghetti Seasoning
Homemade Spaghetti Seasoning is another ingredient that you should skip the packet and make it homemade.
This recipe makes homemade spaghetti seasoning easy. You control the ingredients so you can make sure that it is gluten free.
Homemade Seasoning Mixes
Skip the store bought packages and mixes and make homemade seasoning mixes instead. You control the ingredients so you know what goes into them.
Posted July 2011. Updated May 2022.