It is time for another What's For Dinner Tonight! This is where I share real-life, non staged, pictures of our meals.
Last month when I shared my first What's For Dinner Tonight post I got more emails from readers than I have in a long time. I wasn't sure about starting this series where I share non staged, unedited photos with you, but you loved that I kept it real.
Since you loved the unedited keeping it real photos I will continue to share my What's For Dinner Tonight posts once a month.
The pictures will all be the photos of the food right before I served it. No props or fancy lighting. Just the real food and meals that I serve my family.
We eat baked chicken legs or Crock-Pot chicken legs a couple of times a month. We love them. I love how easy and inexpensive they are to make and my family loves how delicious they are for dinner.
When I served them recently we had them with Brazilian cheese buns and roasted vegetables.
My daughter had a birthday last month and she wanted spring rolls for dinner. Because of our daughter's tree nut, peanut, sesame allergy eating Asian food at a restaurant is pretty much impossible, so we make it at home.
This is the second time that we have made homemade spring rolls and they turned out great. I highly doubt the spring rolls we made were authentic, but they were delicious.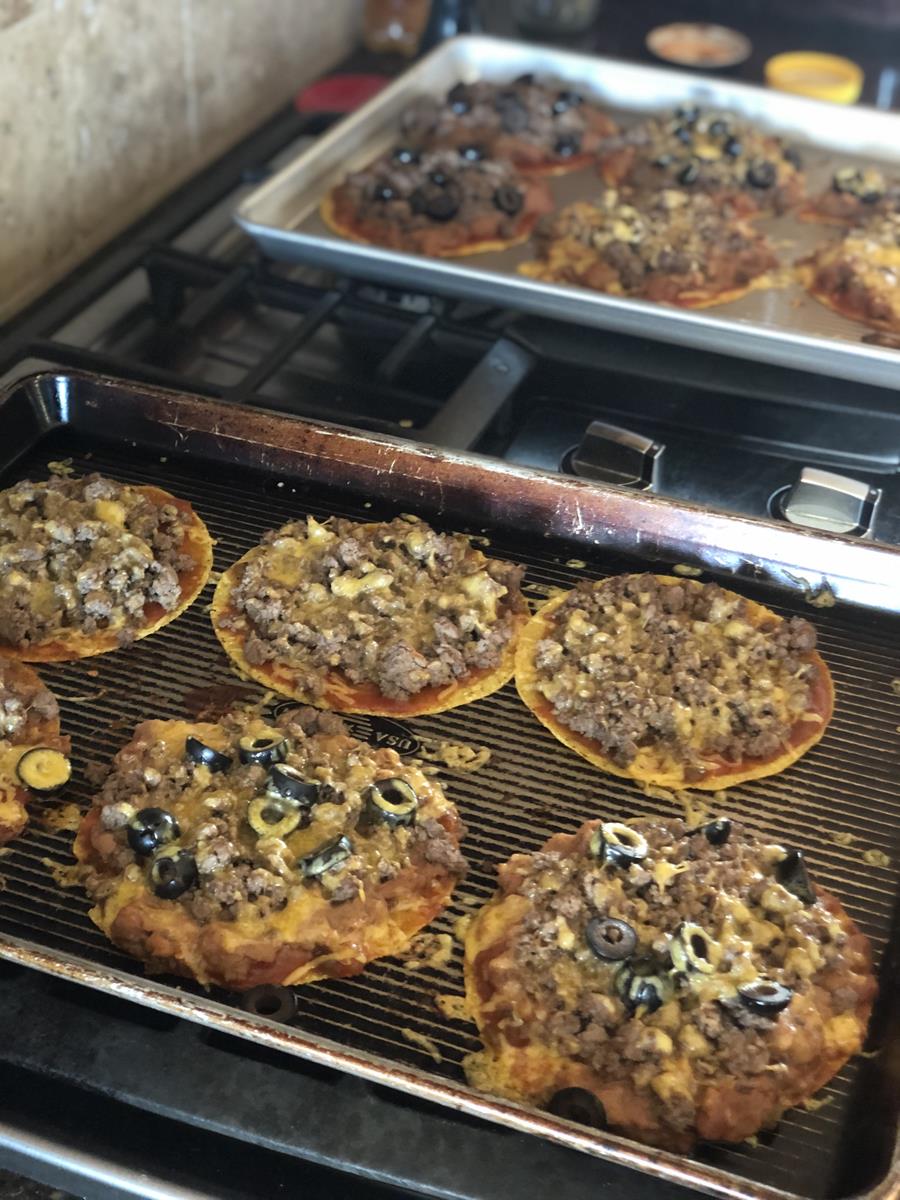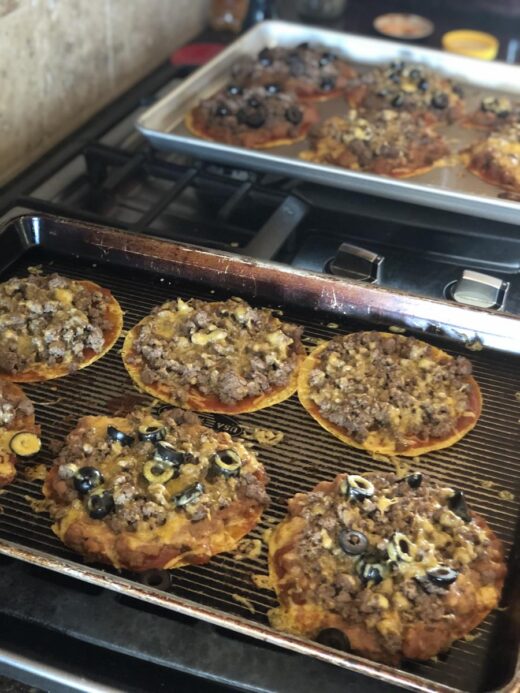 My daughter was in charge of dinner one night recently and she decided to make Mexican Pizzas. I had not made them in a while and we had everything for them. She only did one layer instead of two, but they were still delicious.
If you need a quick and easy dinner Mexican pizzas are a great option.
I have been struggling with cooking…yes I am a food blogger and I admit that occasionally I struggle to get food on the table. Usually when that happens I just make something really quick and easy.
When it happened recently though I stopped by Chicken Salad Chick and picked up enough food for dinner and lunch for two days. That meant I had two days off of cooking!
Have you ever had Chicken Salad Chick? I can easily make chicken salad at home, but their chicken salad is so good. You can serve it for sandwiches, wraps, on a green salad, and more.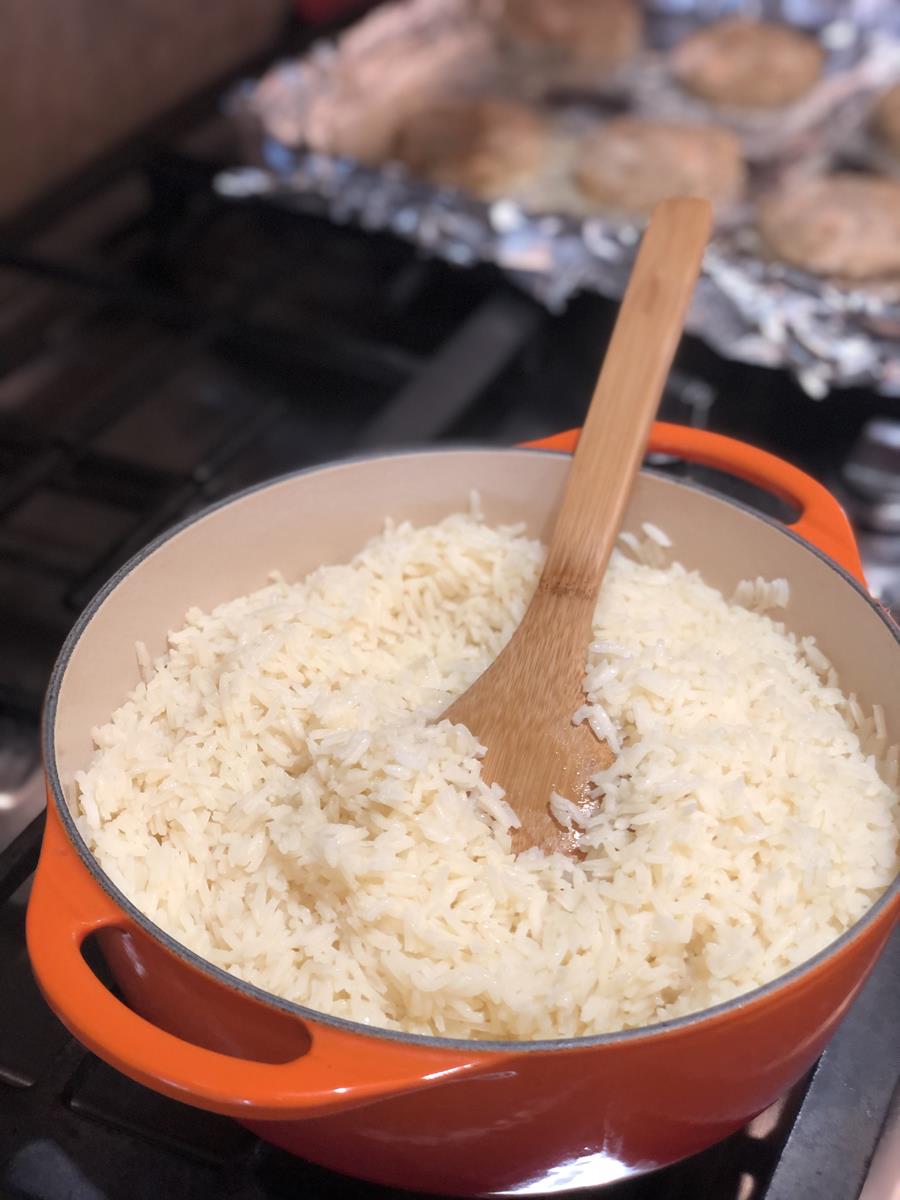 Buttered rice is a favorite side dish at our house. I often cook it when I need an easy side dish to go with dinner.
The night I took the picture I think we had it with chicken burgers that I cooked in the oven.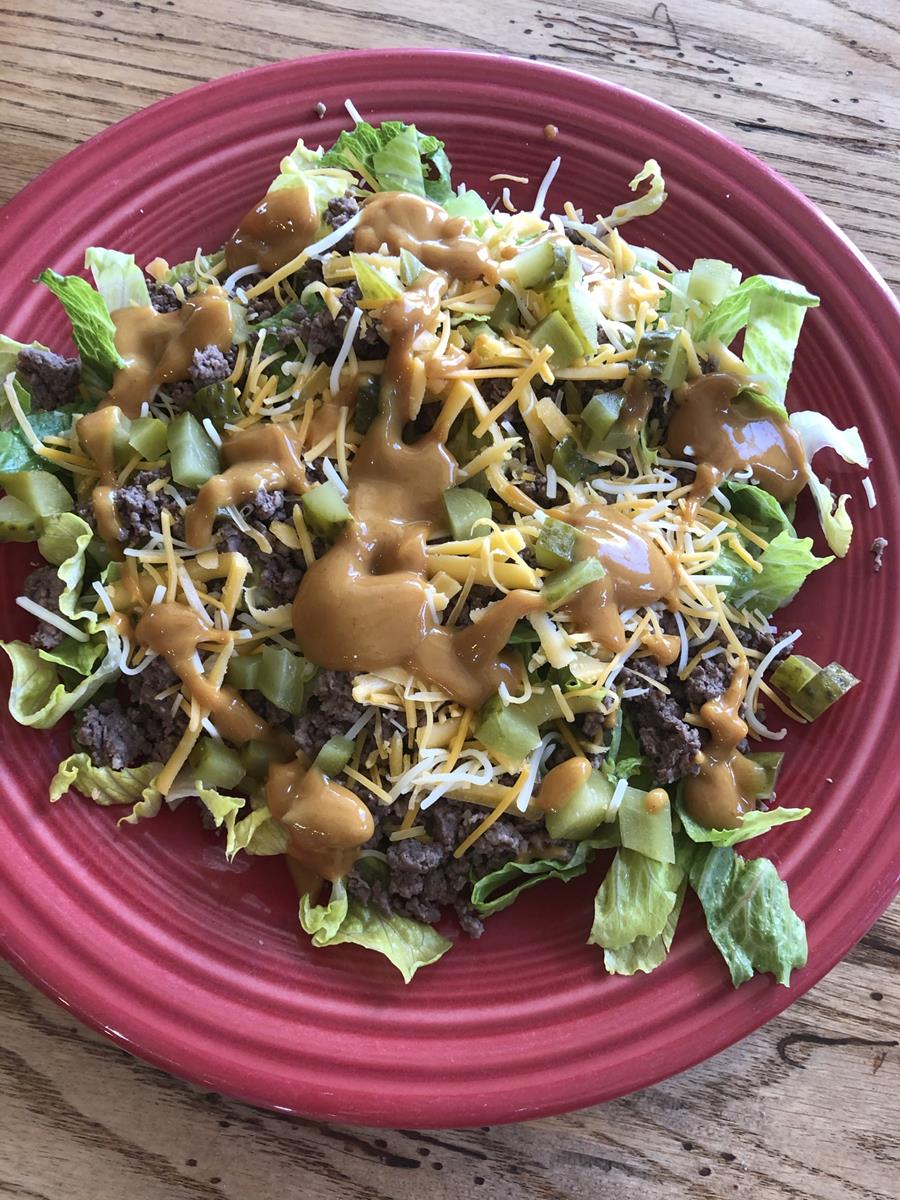 The other night I had everything I needed for taco salad, but I didn't want taco salad, so I changed it up and served bacon cheeseburger salad. Except we didn't have bacon so it was a cheeseburger salad. It was still really good without the bacon.
If you need an easy and delicious main dish salad it it a good one.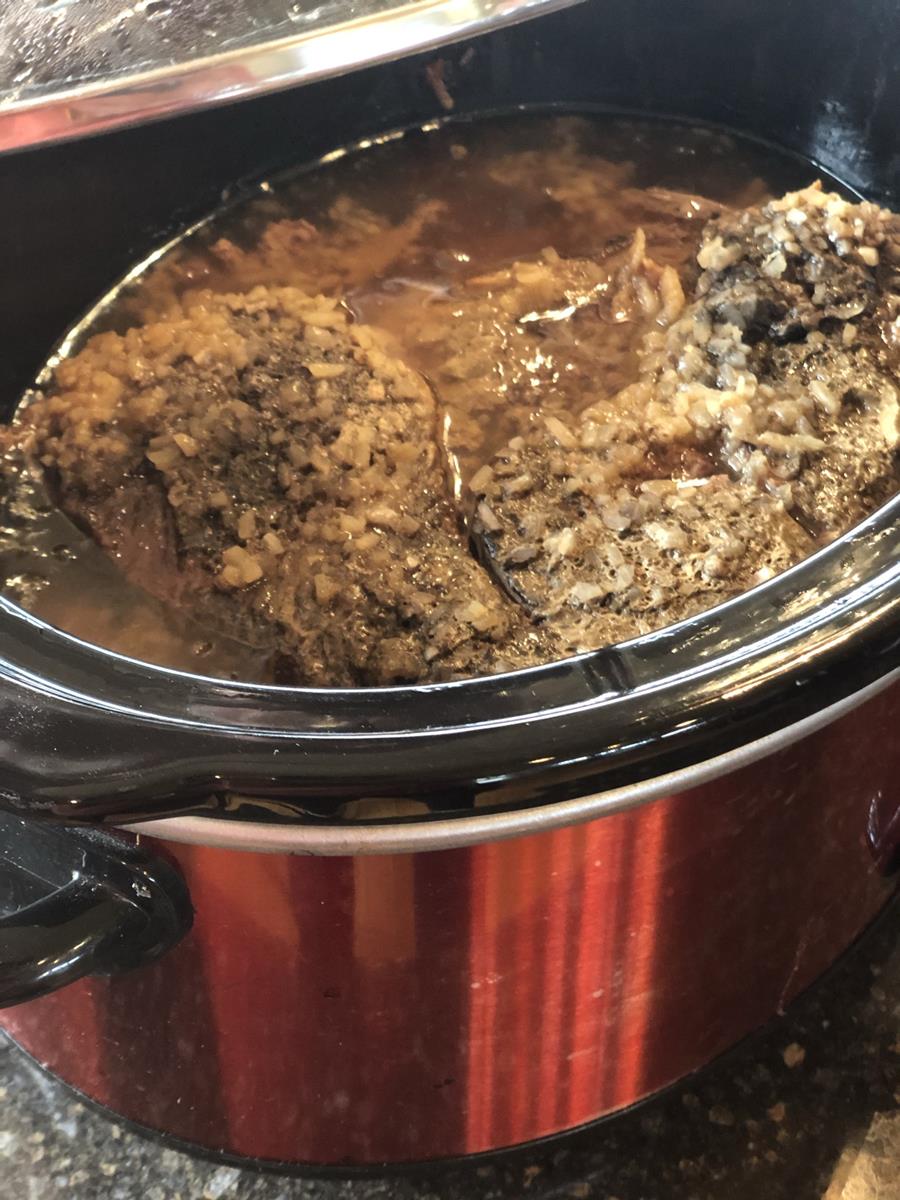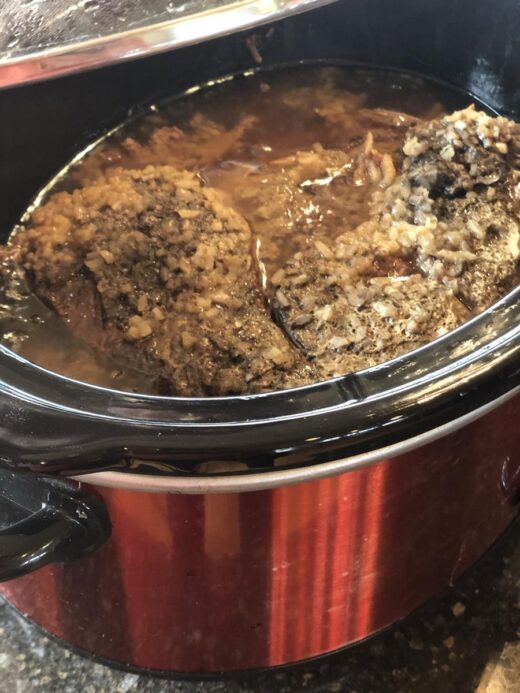 This picture proves that I really am keeping it real. That is a terrible picture, but crock pot roast is one of my favorite easy comfort foods. It is about the only way I cook roast.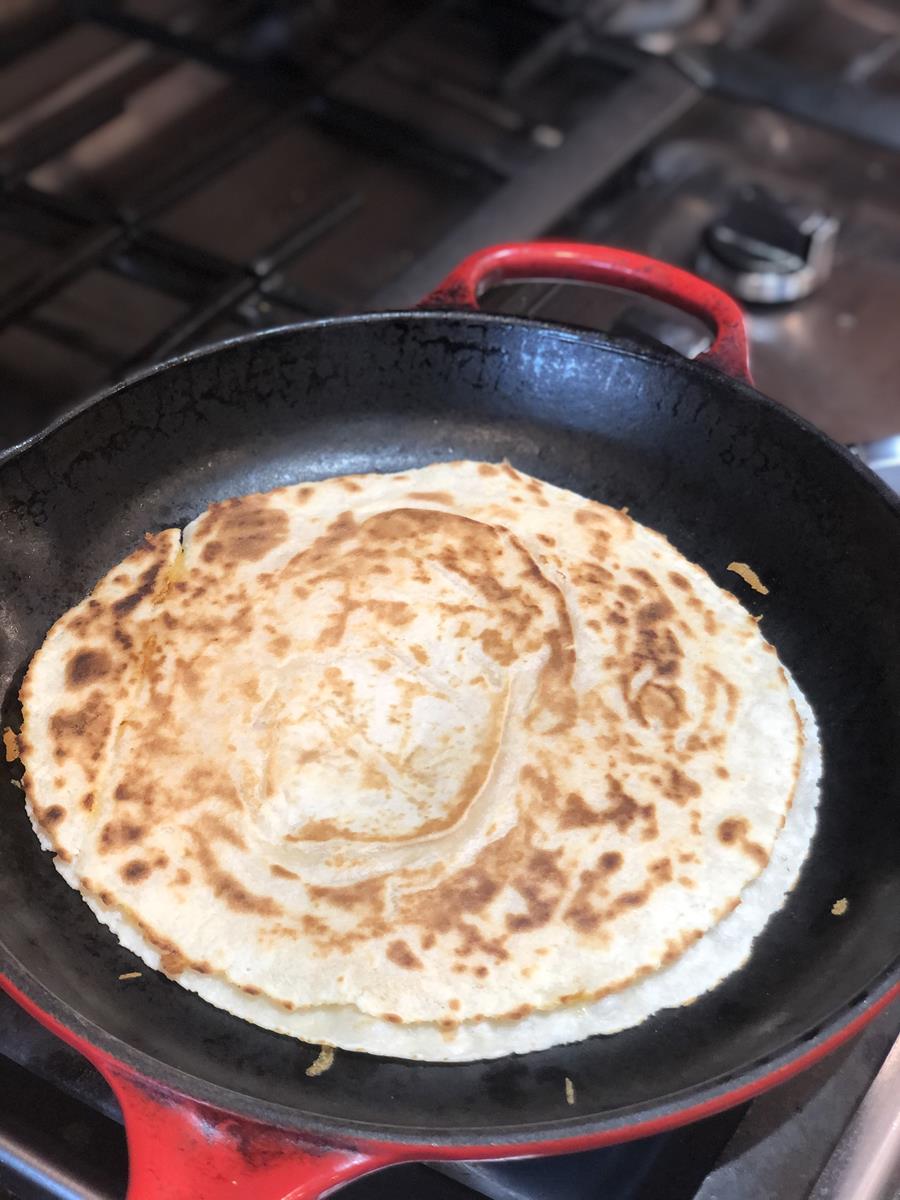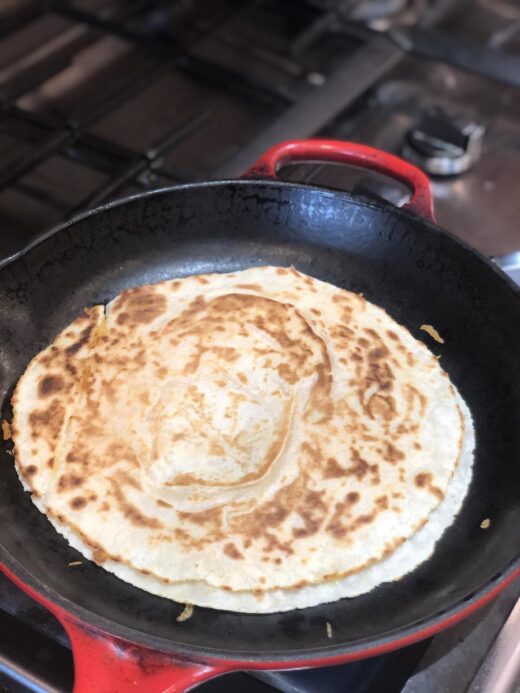 There have been quite a few nights recently that we have had fend for yourself night. As in I don't cook and you have to find your own dinner. This was harder to do when my kids were little, but it works well now since all my kids are basically adults.
When we have fend for yourself night I usually have cold cereal or a cheese quesadilla. I love a cheese quesadilla with a gluten-free tortilla cooked in a cast iron pan. So simple and yet so good!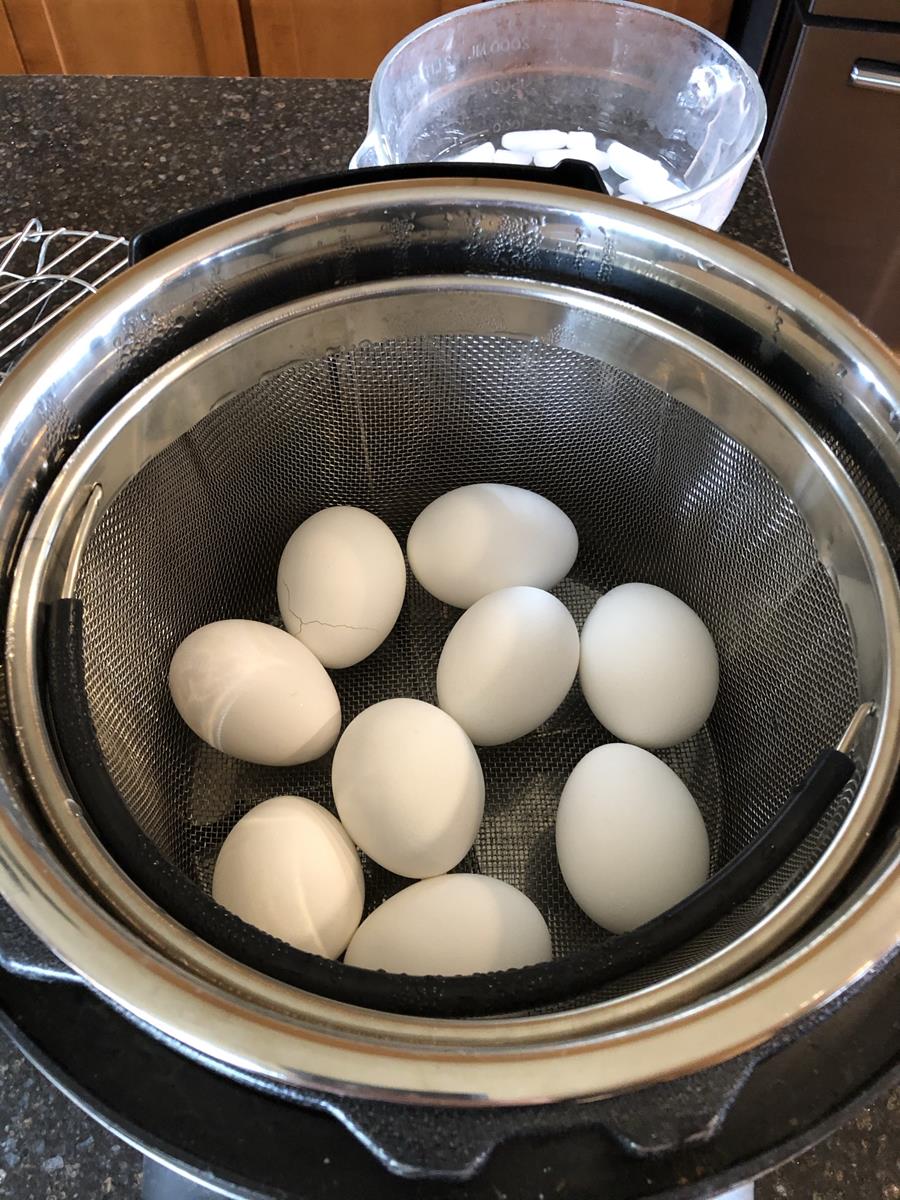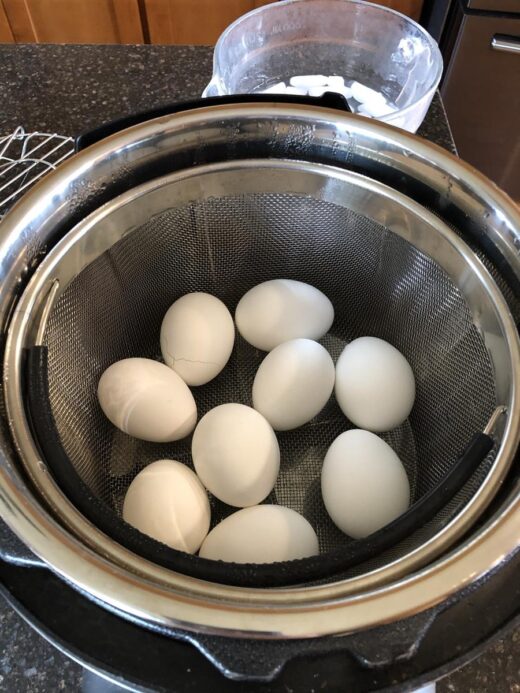 Instant Pot boiled eggs really are a favorite at our house. I make them several times a month. In fact, I have some cooking right now as I type this.
We love them for an easy breakfast, lunch, or on salad for dinner.
Breakfast for dinner is my go-to quick and easy when I don't have a lot of time to cook, dinner. Easy and delicious!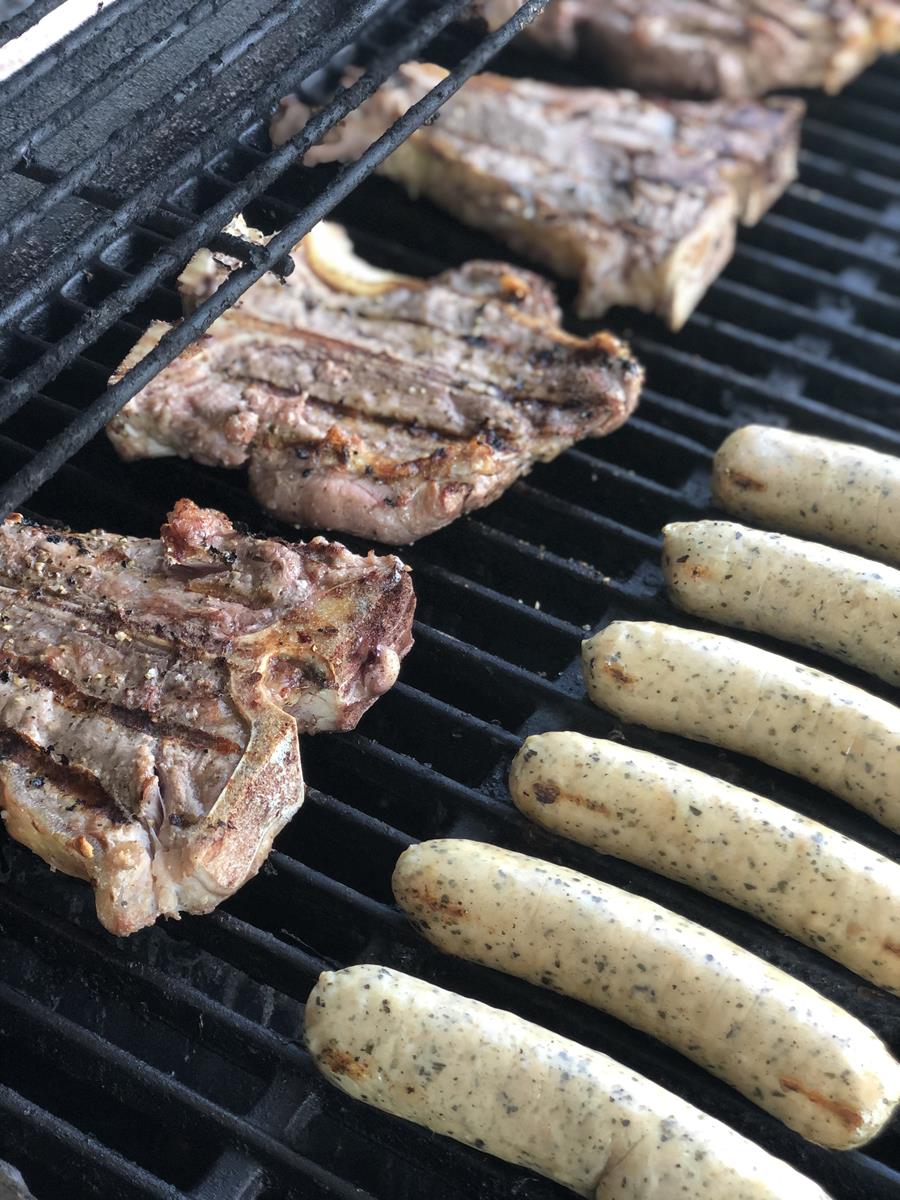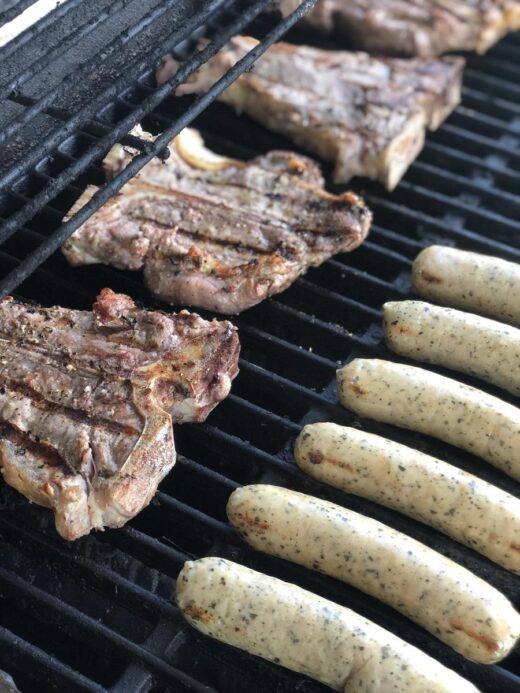 Have I ever mentioned that I don't like steak? I know… I am in the minority on this one. I like it, but don't love it. I would much rather have something else.
So when we have steak I often cook something else, like these chicken sausages, for myself. Plus, if I cook something else with the steak we have leftovers for the next day. Cook once eat twice.
What are you having for dinner tonight?