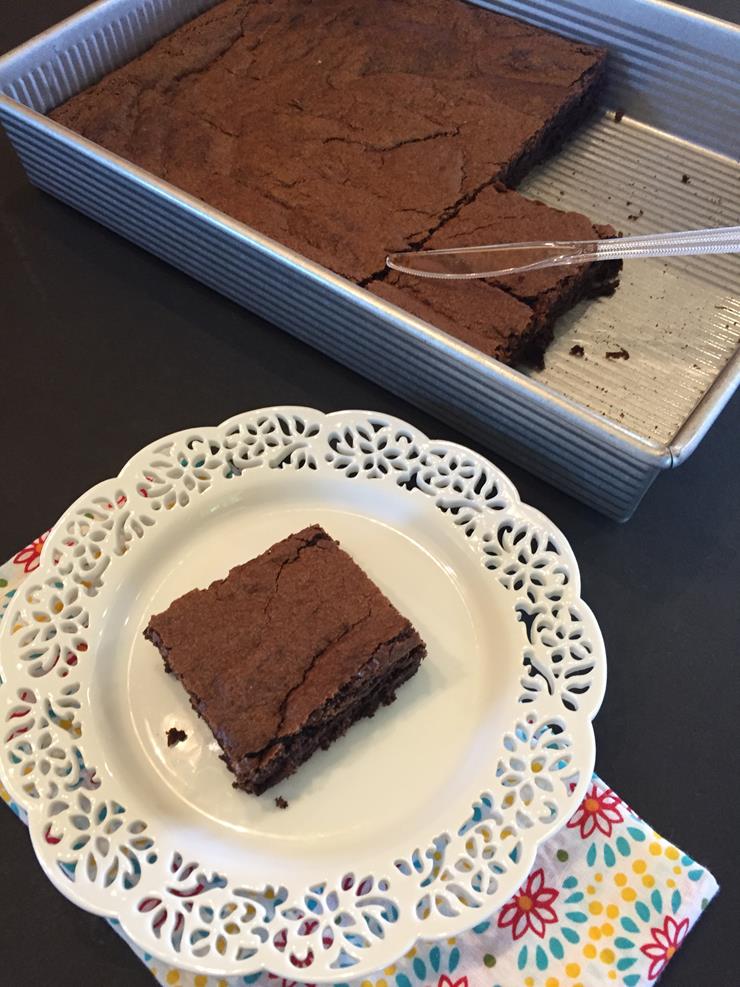 Today I have a simple kitchen tip for you. As a bonus I am also sharing some of my favorite brownie and bar recipes.
The other day I made a pan of brownies and a pan of lemon bars to take to my husband's office. As I was cutting them I realized that I had never shared how I cut brownies and bars.
Now, this is probably a tip that you might already know about, but I thought some of my readers might not be aware of the easiest way to cut brownies and bars. Not only is it the easiest, it keeps them so much prettier for serving.
The tip is to simply use a plastic knife. Like the disposable plastic kind you use for picnics and potlucks.
It makes for perfect brownies and bars every time. That is all you have to do. Just use a plastic knife when cutting them into squares. I know it sounds too simple, but it really works.
I just keep a plastic knife in my silverware drawer so that it is handy anytime I need it. I just wash it and reuse it.
Have you tried it before?
Now for a few of my favorite brownie and bar recipes.