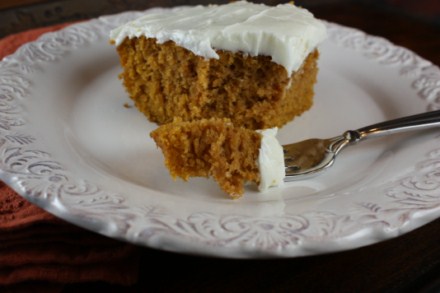 I love pumpkin, really anything pumpkin.
One of the things I love about pumpkin is how well it works with gluten free cooking. The strong taste of the pumpkin often helps cover up some of the taste and texture that you get when baking with gluten free flours and ingredients.
Today I am sharing a few of my family's favorite gluten free recipes with you and also a few gluten free pumpkin recipes from around the web.
Gluten Free Chocolate Chip Pumpkin Bars
Easy Pumpkin Pie ( Use a gluten free crust and this will be gluten free)
Pumpkin Baked Oatmeal (Use gluten free oats and this will be gluten free)
What is your favorite way to use pumpkin in your gluten free cooking?