If you have some overripe bananas on your counter one of these Gluten Free Banana Recipes is a must make!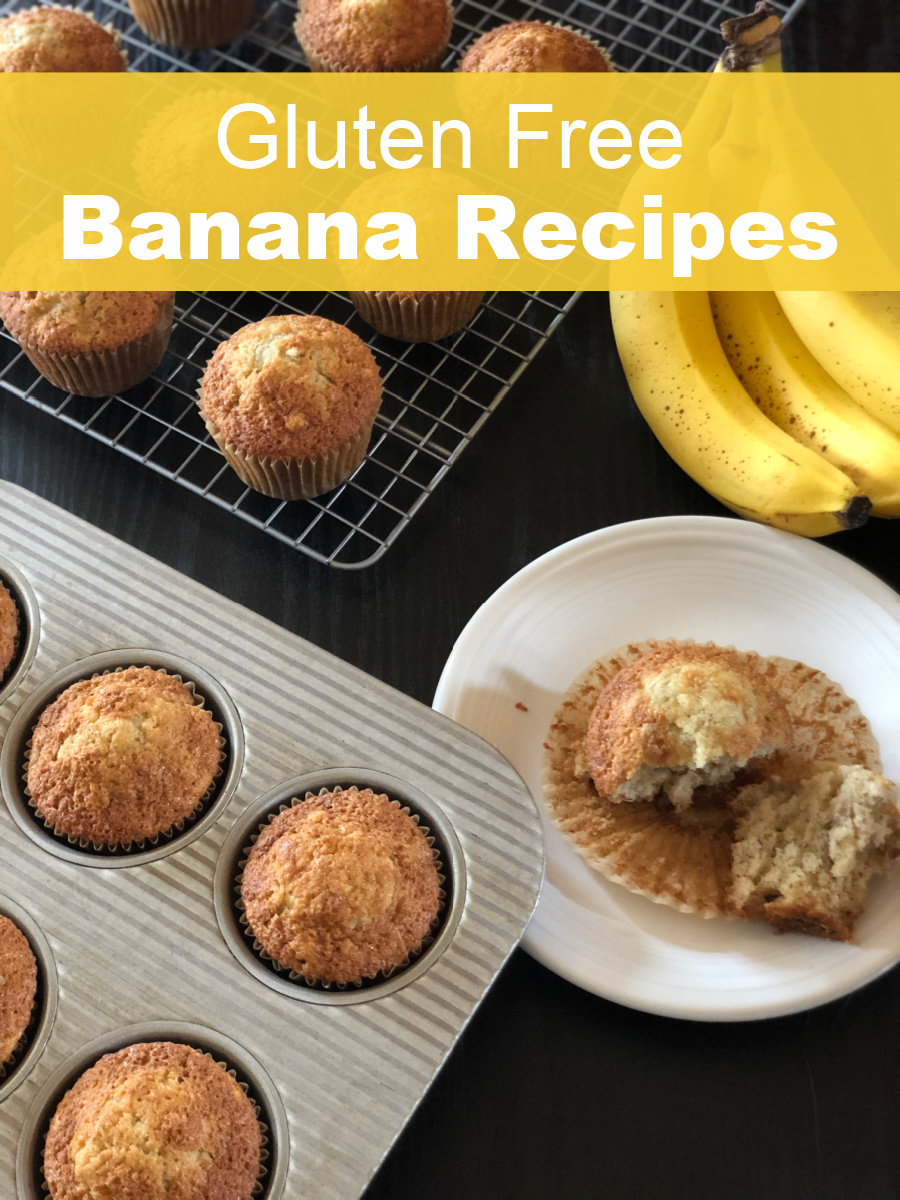 Gluten-free baking and bananas just go together. The moistness of the bananas adds great texture to gluten-free recipes.
And yes I just used the word moist that so many hate. I am not sure how else to describe bananas. Bananas are moist and that moisture mixed with gluten-free flours helps the taste and texture of baked goods so much.
I love to experiment with gluten-free banana recipes because they rarely fail me.
Over the years I have shared all kinds of different gluten-free banana recipes. I decided it was time to put them all in one place.
These twenty recipes are all so good that no one will know that they are gluten-free.
They contain basic ingredients that you probably have on hand in your gluten free kitchen.
Can I use a gluten-free flour blend in place of the individual flours?
Some of these recipes use individual gluten-free flours. If you want to use a gluten-free flour blend be sure to read my thoughts on the best gluten-free flour for banana bread.
What can I use in place of bananas in a recipe?
For most banana recipes you need to use bananas. Sometimes something like applesauce or pumpkin will work, but not usually. In most banana recipes you want the banana flavor and moistness and bananas are the only thing that give you that.
Gluten-Free Banana Recipes
If you have some overripe bananas on your counter one of these gluten-free banana recipes is a must make.