Need a quick and easy dinner perfect for summer or really any time of year? I am sharing some of my favorite main dish salad recipes today.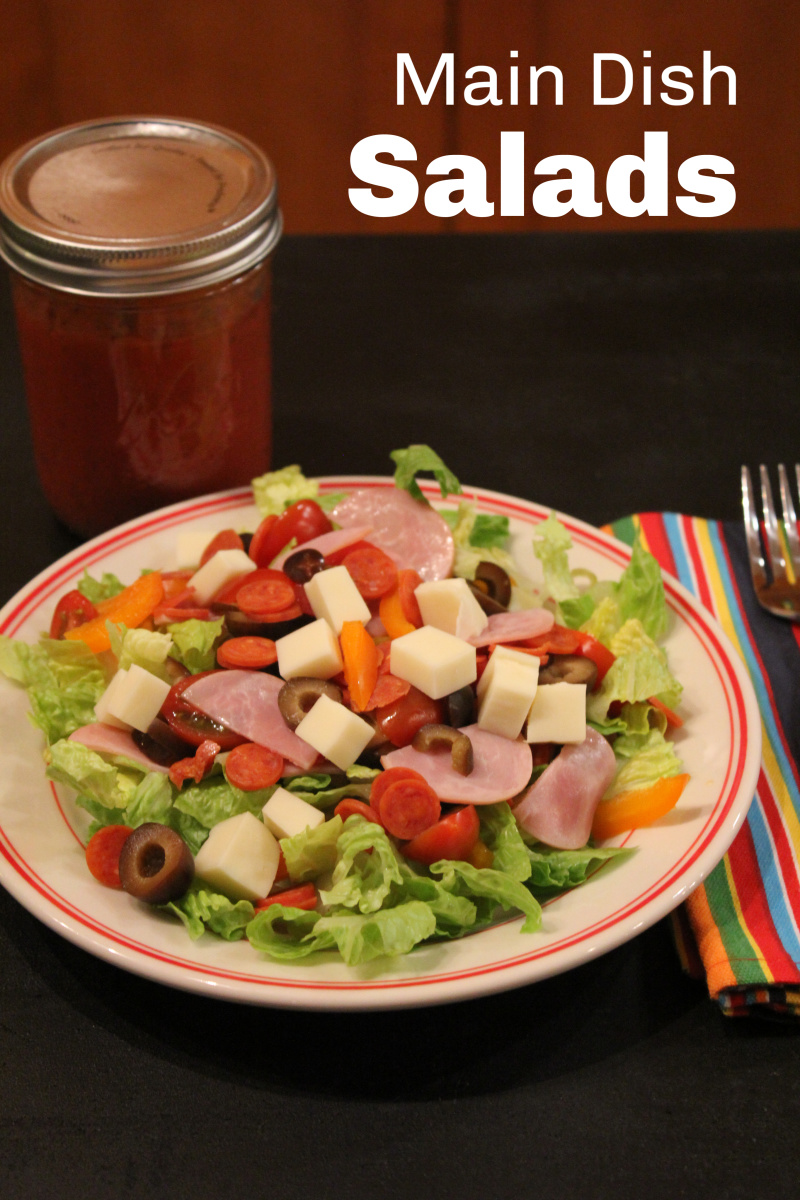 It is summer! One of the great things about summer is all the fresh vegetables that are available.
Summer produce means that dinner can be quick, healthy, and easy to make.
One of my favorite ways to make dinner easy during the heat of the summer is to serve a salad. But if your family is anything like mine they want a filling salad.
They don't want a side dish type of salad. They want a salad with lots of toppings and ingredients.
You can turn all kinds of salads into main dish salads by adding meat and extra toppings, but it is always nice to make salad extra special and a little different.
Today I am sharing some of my favorite main dish salad recipes. These are all perfect for summer.
Are these main dish salads gluten-free?
Most of these recipes are also easy to make gluten-free by reading labels to be sure the ingredients are gluten-free, use gluten-free pasta, and to use gluten-free croutons or leave off the croutons on the recipes that call for them.
Quite a few of these main dish salad recipes can also be made dairy free by leaving out the cheese, sour cream, etc.
Main Dish Salad Recipes
Quick and easy main dish salads perfect for summer meals!