Dinner recipes using pantry staples can be easy and delicious. Pantry meals don't have to be just beans and rice. You can serve your family delicious food using the ingredients you have on hand.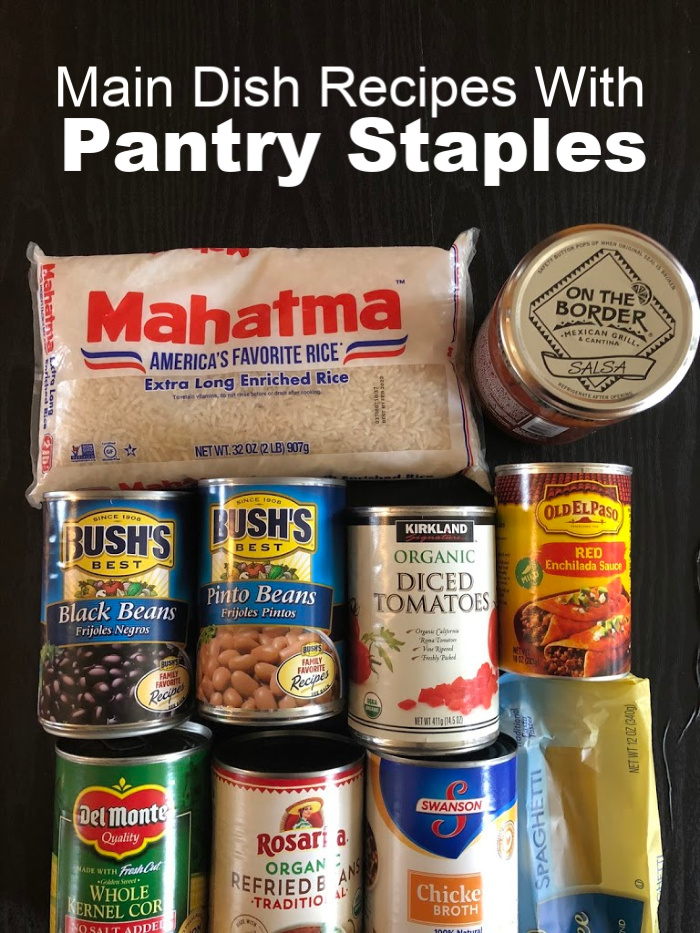 What Foods Are Considered Pantry Staples?
Everyone has a different list of what they consider pantry staples, but most people consider rice, pasta, beans, canned tomatoes, tomato sauce, broth, canned vegetables, and seasonings as pantry staples.
At my house, we always have ground beef, chicken, frozen vegetables, tuna, eggs, cheese, eggs, canned peppers, salsa, and enchilada sauce on hand so we consider them pantry staples as well. They technically are not stored in the pantry, but they are ingredients that we always have on hand to use.
What Recipes Can You Make Using Pantry Staples?
Most people think of beans and rice when they think of pantry staples, but there are so many things you can make with a few basic ingredients.
If you keep your kitchen stocked with a few basic canned goods in the pantry and a few basic things in the fridge and freezer, you can always come up with a delicious meal to serve your family.
Twenty Eight Dinner Recipes Using Pantry Staples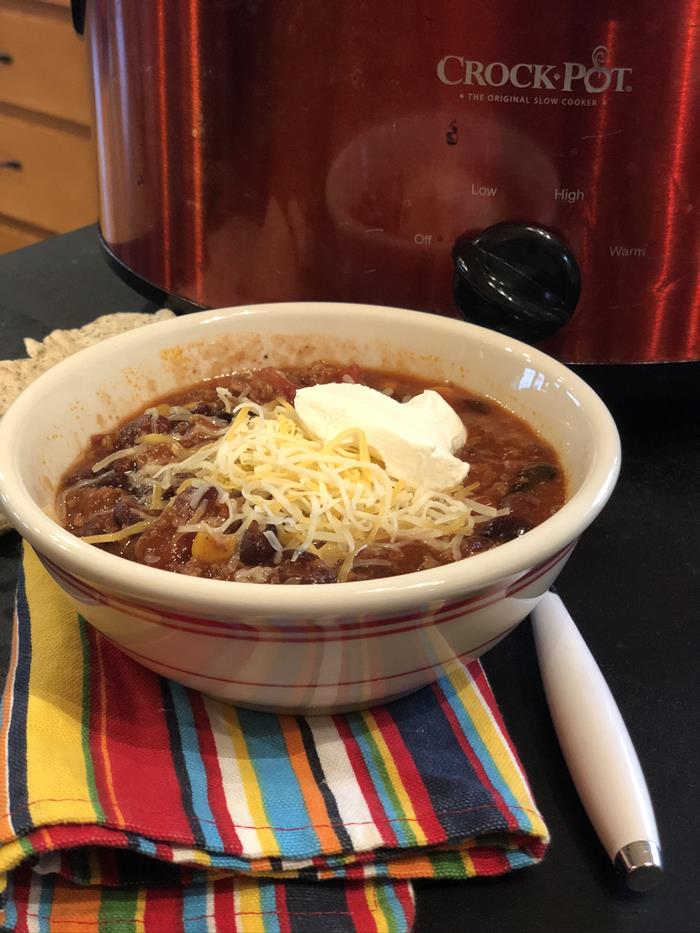 Enchilada Soup
Ground beef, seasoning, and a few pantry staples are all you need for this simple homemade Enchilada Soup.
Beef and Bean Bake
Beef and Bean Bake is an easy kid friendly meal. You probably have everything on hand that you need to make this dinner.
Eggs and Rice
Eggs and Rice is one our favorite quick and easy frugal meals. You can eat it with or without the sausage. Even with rising egg prices, this is still a fairly inexpensive meal.
Mexican Rice and Homemade Refried Beans (or Cheater Refried Beans)
Mexican Rice and Homemade Refried Beans (or Cheater Refried Beans) is always a simple pantry staple meal, but it doesn't have to be boring. Mexican Rice and Homemade Refried Beans is one of our favorite ways to serve rice and beans.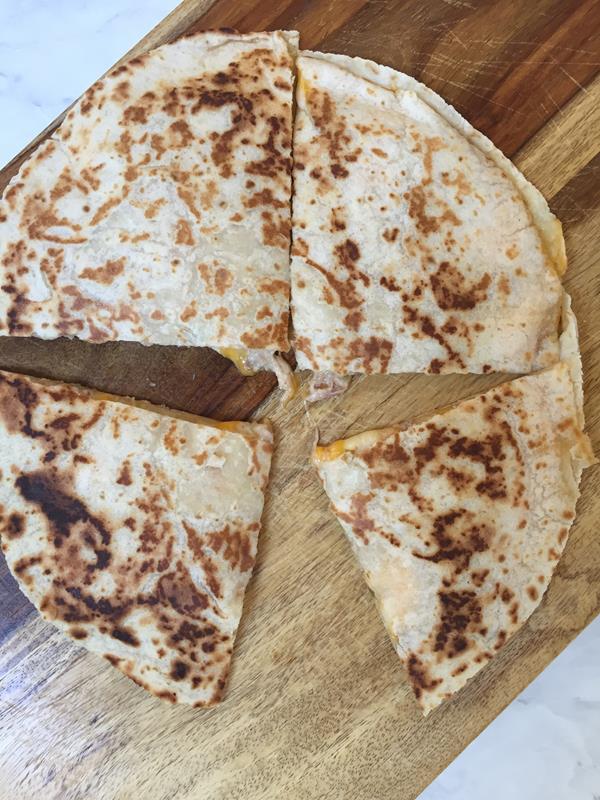 Tuna Melt Quesadillas
A fun way to change up a basic tuna sandwich is to turn it into a quesadilla with this Tuna Melt Quesadillas Recipe.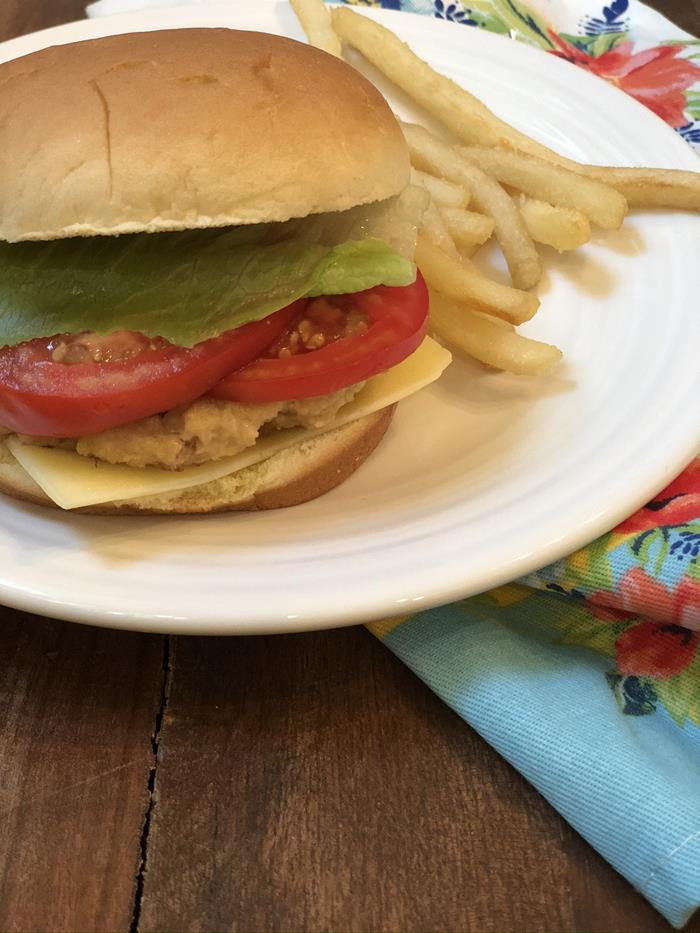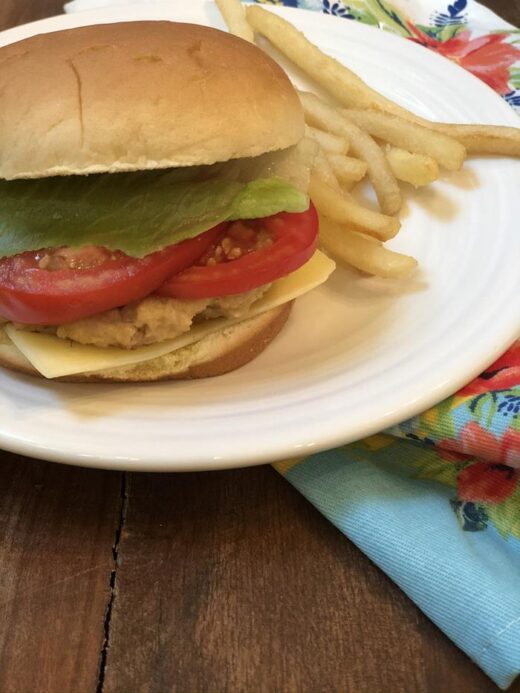 Tuna Burgers
Tuna Burgers are a classic recipe that many people have forgotten about. There is a reason that so many of our mothers and grandmothers made tuna burgers. They are an inexpensive, yet delicious meal.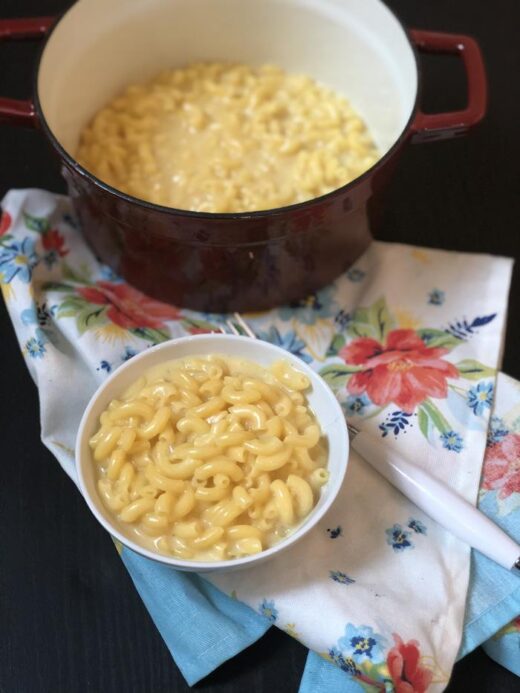 One Pot Mac and Cheese
One Pot Mac and Cheese is a dinner that kids and adults love.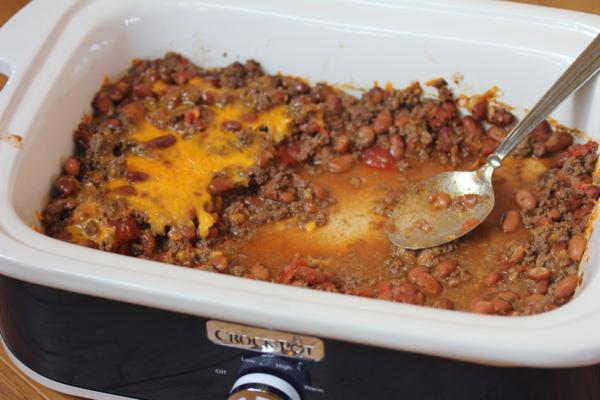 Crock Pot Beef and Bean Casserole
This Crock Pot Beef and Bean Casserole uses just five ingredients. You can easily use a different type of beans for this one.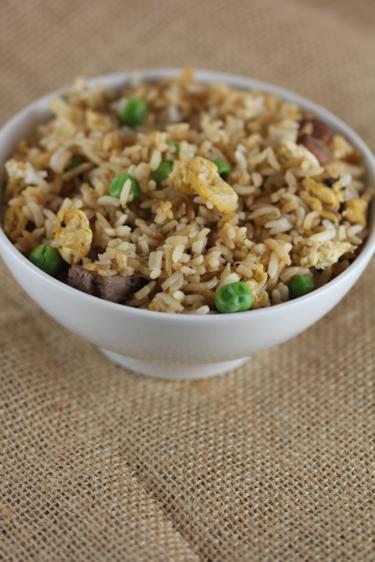 Steak Fried Rice
Steak Fried Rice is a great way to use up leftovers or vegetables that need to be used up. You can use just about any cooked meat like cooked chicken, pork, or beef in fried rice.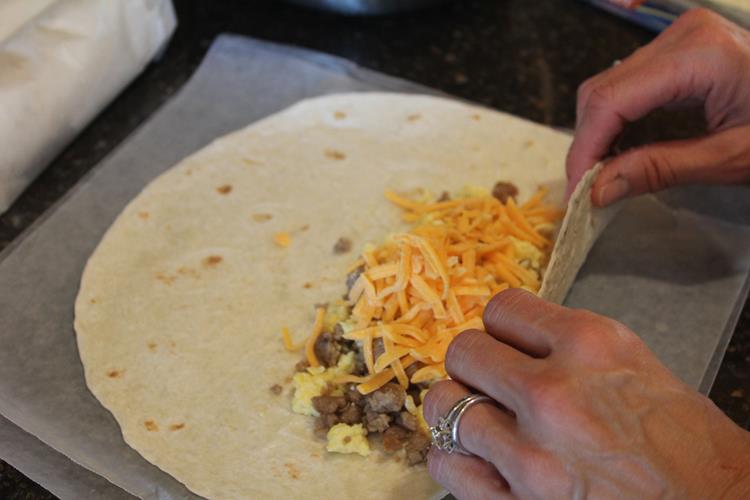 Homemade Frozen Breakfast Burritos
Homemade Frozen Breakfast Burritos are one of my son's favorite breakfasts or breakfast for dinners. He can take one out and heat it up anytime he wants. I almost always have these in the freezer.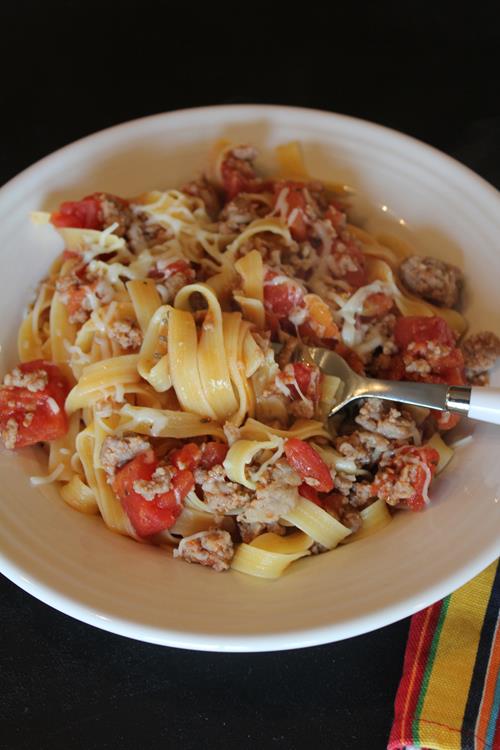 Homemade Easy Pasta Sauce
Don't have any a jar of pasta sauce? Or are you tired of your normal pasta sauce? Make it at home with just a few basic ingredients using this Homemade Easy Pasta Sauce Recipe.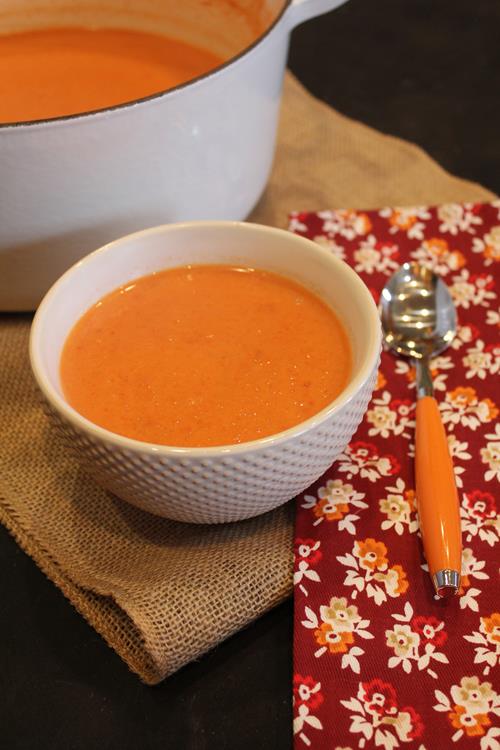 Homemade Tomato Soup
Skip the can and make Homemade Tomato Soup with just a few ingredients.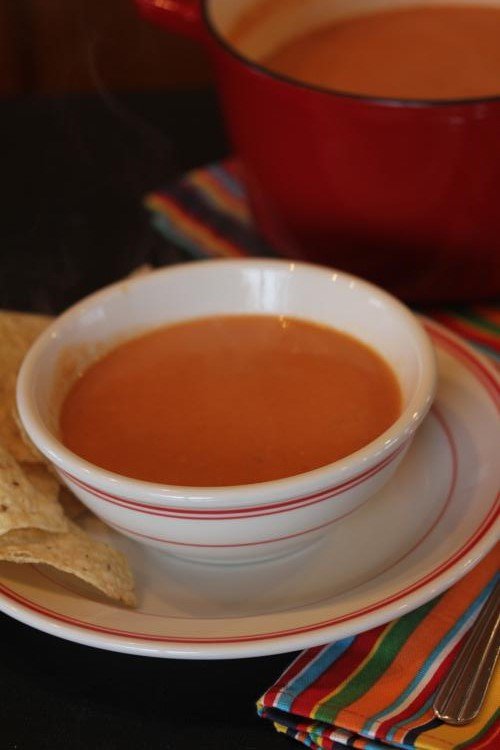 Mexican Tomato Soup
Mexican Tomato Soup is a delicious way to change up your basic tomato soup.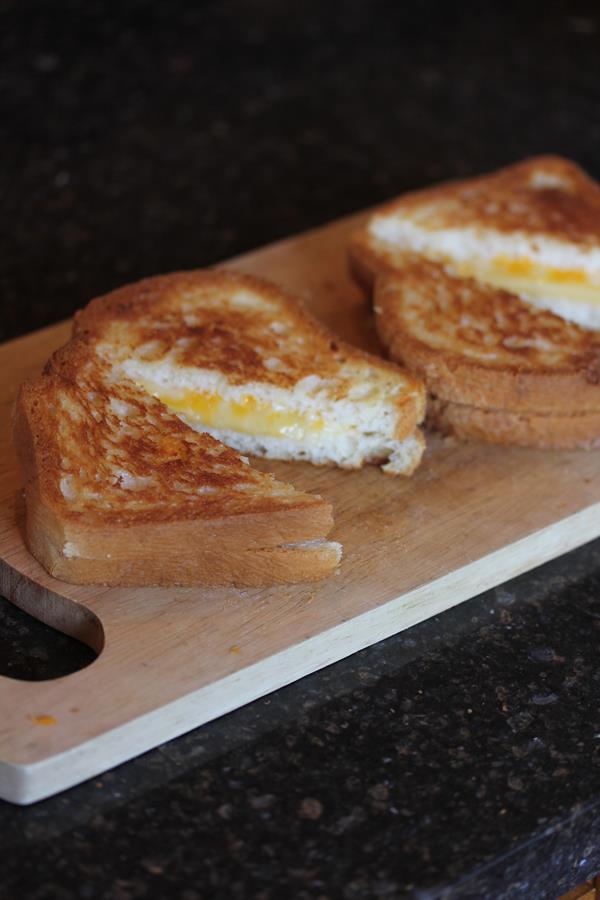 Oven Grilled Cheese
Oven Grilled Cheese is a quick and easy way to make grilled cheese. It also works great for cooking grilled cheese for big family or a crowd.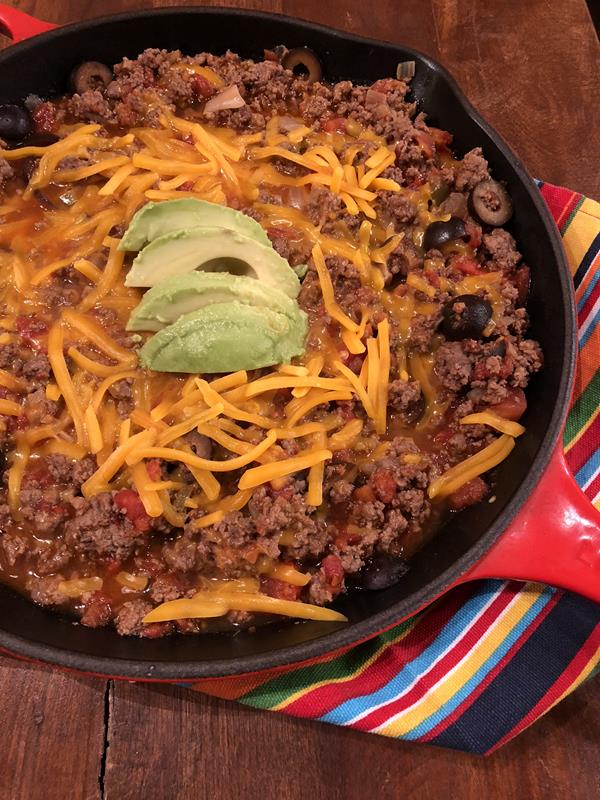 Beef Taco Skillet
Beef Taco Skillet is an easy dinner that uses ground meat, tomatoes, cheese, and some seasoning.
Green Chili Rice
An easy meatless main dish Green Chili Rice or add chicken or ground beef to this rice for an easy main dish using pantry staples.
Enchilada Rice
Enchilada Rice is an easy one pot dinner.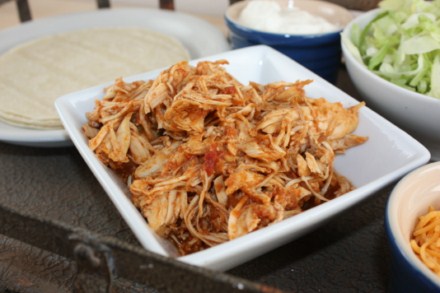 Crock Pot Salsa Chicken
Crock Pot Salsa Chicken can be made in a large batch and used for several meals or freeze the extra for meals later in the month.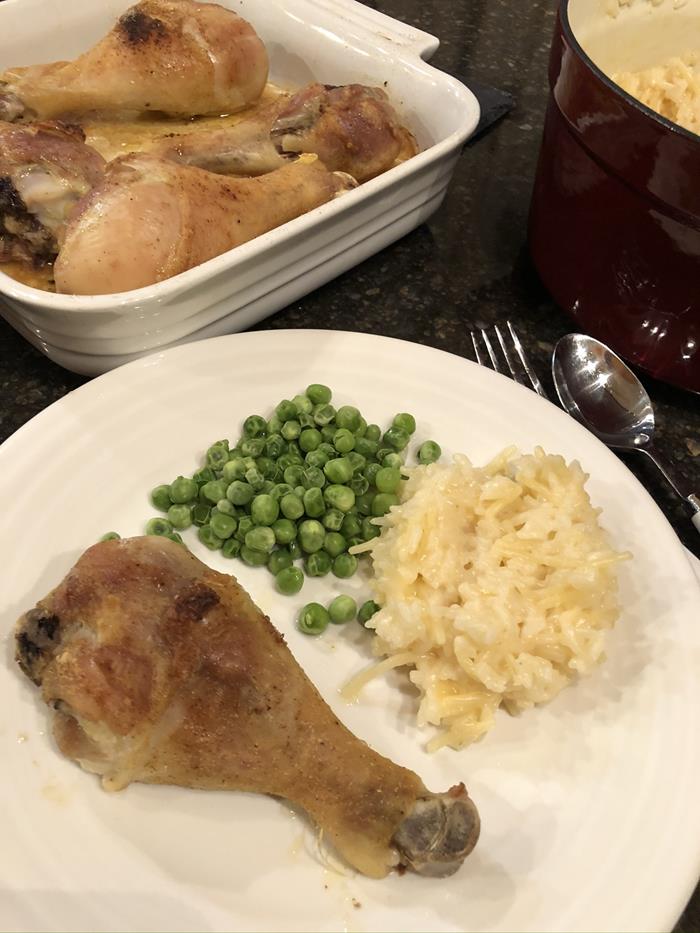 Oven Baked Chicken Legs
Two ingredients are all you need for these Oven Baked Chicken Legs.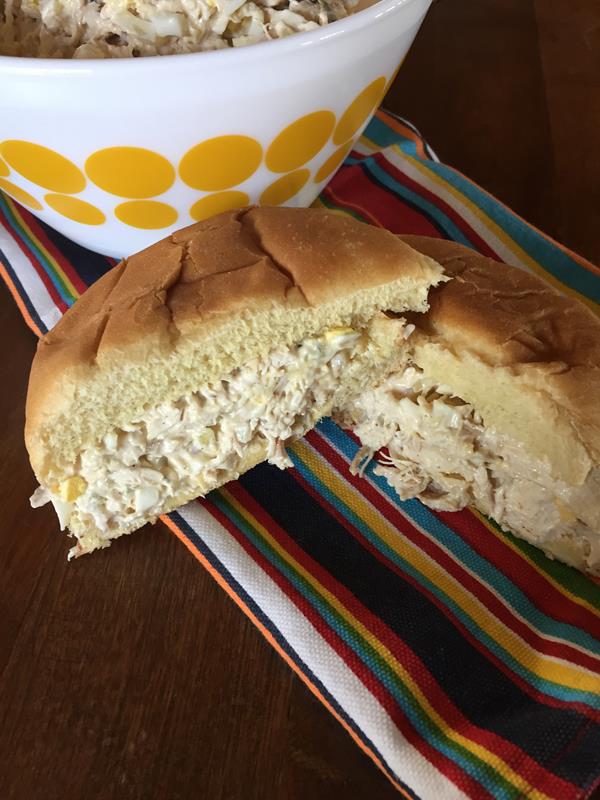 Chicken Salad Sandwich
Chicken Salad Sandwich can be served as sandwiches on regular or gluten free bread. On tortillas for wraps. With crackers or as a lettuce wrap.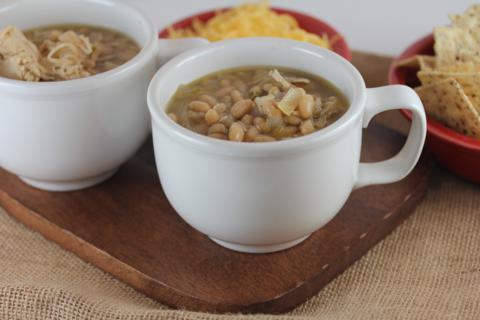 White Chicken Chili
A simple White Chicken Chili using chicken, beans, onions, and a few seasonings.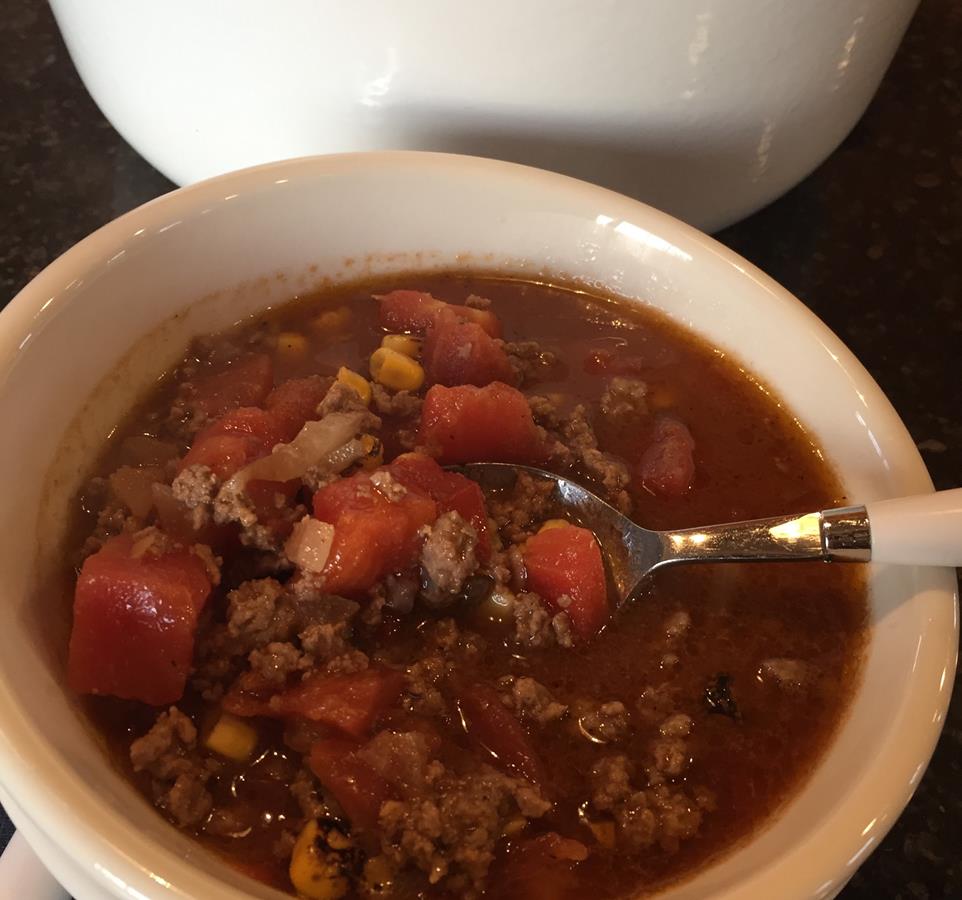 Taco Soup without Beans
Want to make taco soup but you don't have any beans? You can make taco soup without the beans. My family loves this Taco Soup without Beans.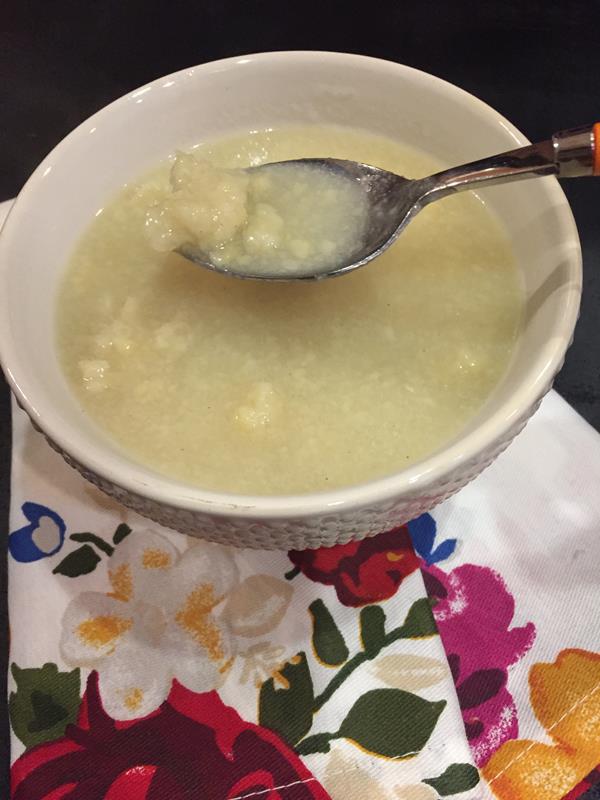 Dutch Rivel Soup
This is an old fashioned Dutch Rivel Soup uses just a few ingredients like broth, four, and eggs. This is one of those recipes that people used to make all the time because it uses basic ingredients you almost always have on hand. This is one of my favorite recipes using pantry staples to make.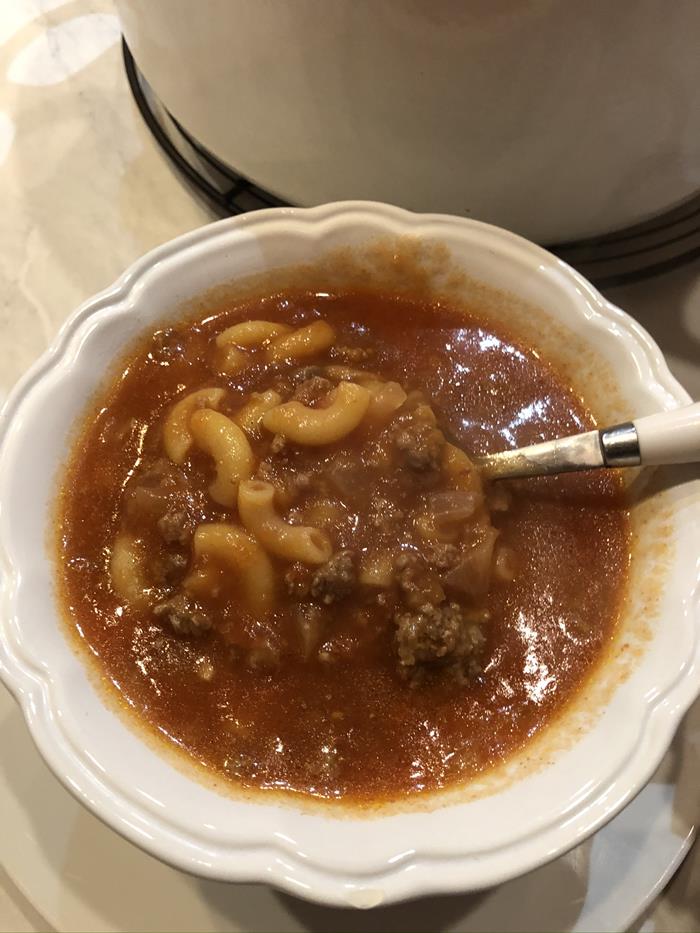 Ground Beef Tomato Macaroni Soup
Ground Beef Tomato Macaroni Soup is a simple one-pot meal that uses just six basic ingredients.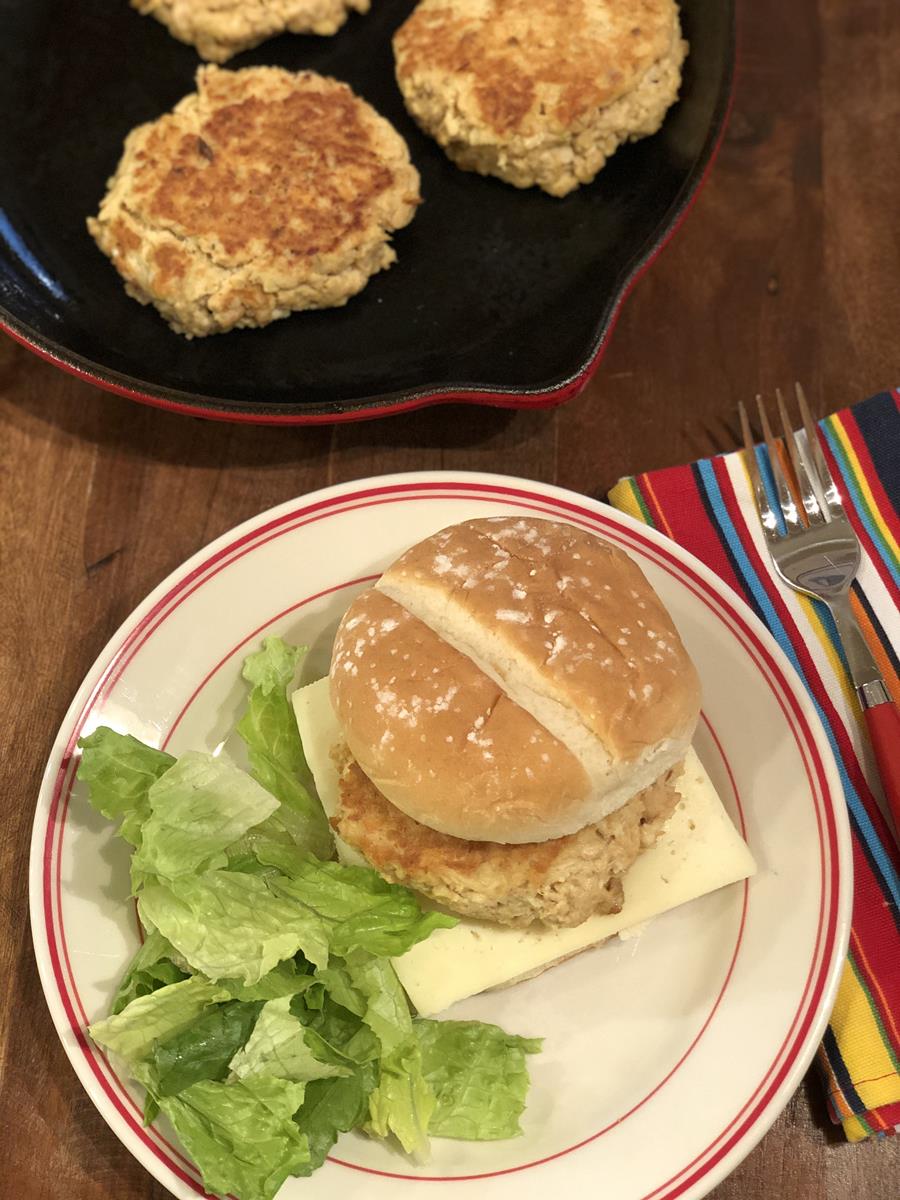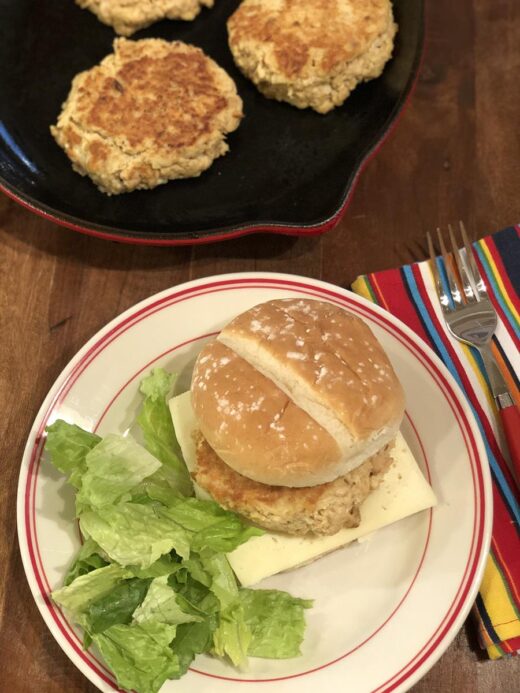 Salmon Burgers
Salmon Burgers is another classic recipe that uses basic pantry ingredients. Even my picky eater loves these.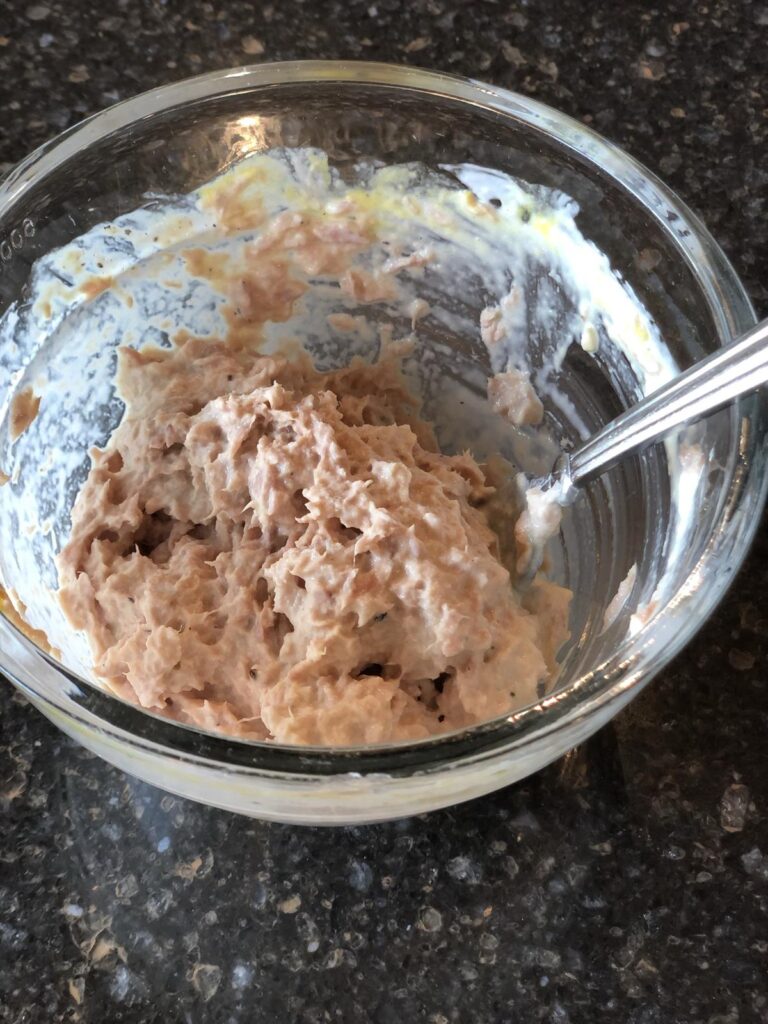 Martha Stewart's Tuna Salad
Tuna Salad is a classic sandwich. Most of us grew up eating tuna salad sandwiches because they were easy and inexpensive to make. Tuna often gets a bad rap and I am not sure why. Martha Stewart's Tuna Salad sandwiches are a favorite at my house.
Tuna Melt
Change you your basic tuna sandwich with this easy to make tuna melt recipe. I make mine a little different than your normal tuna melt and I like it even better. It is one of my favorite comfort food sandwiches to make.
Martha Stewart's Egg Salad Sandwich
Egg salad sandwiches are a classic use what you have type of meal. Martha Stewart's Egg Salad Sandwiches are the best that I have had. It has the perfect ratio of ingredients. We serve it on gluten free bread for an easy gluten free lunch or dinner.
What recipes using pantry staples do you like to make?
Posted March 2021. Updated January 2023.